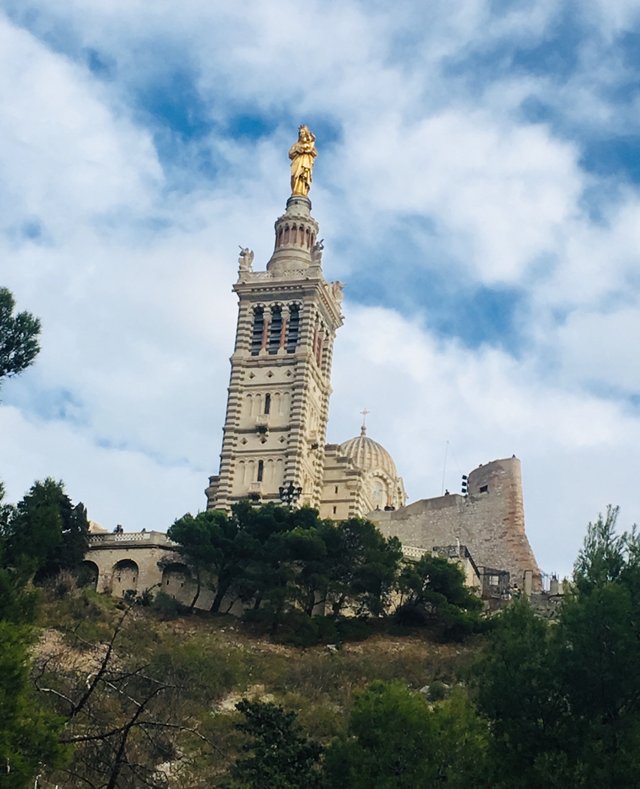 "Our lady of the guard" is catholic basilica in Marseille,France and the city's best known simbol!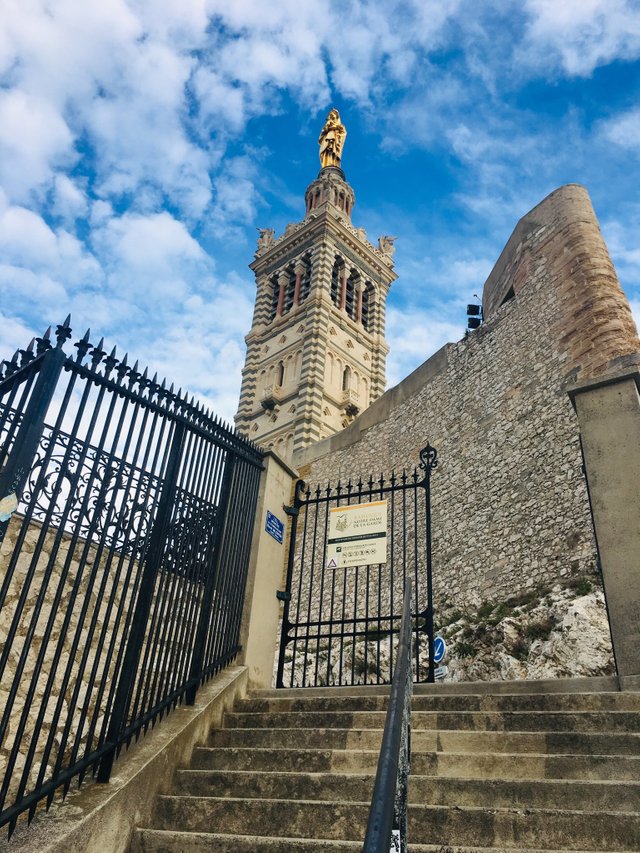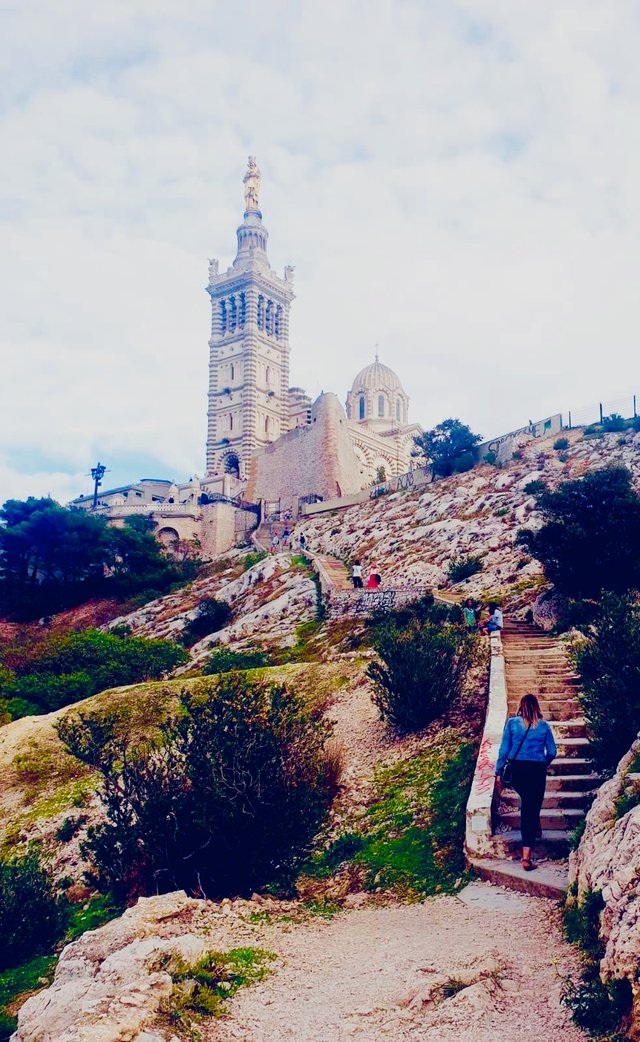 It was built on the foundations of an ancient fort at the highest natural point in Marseille, a 149 m (489 ft).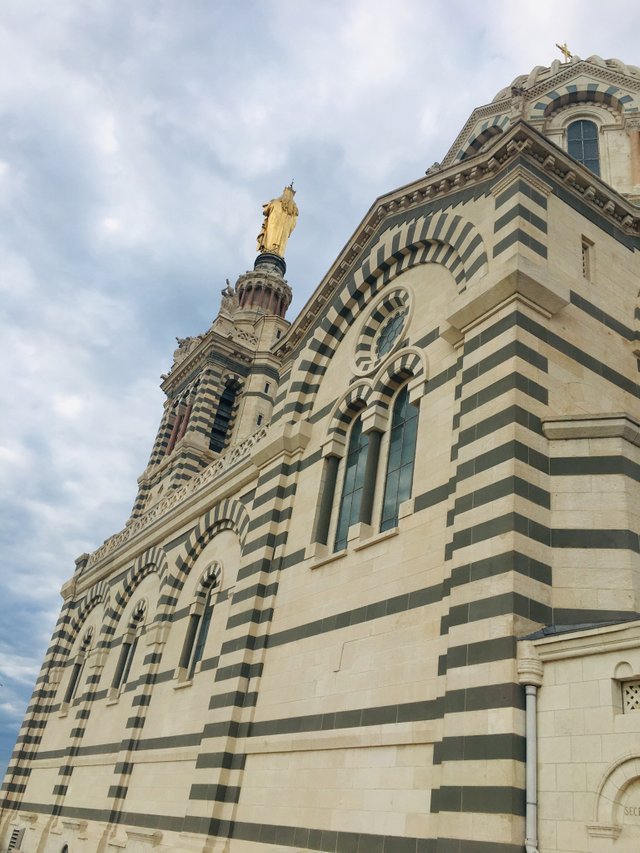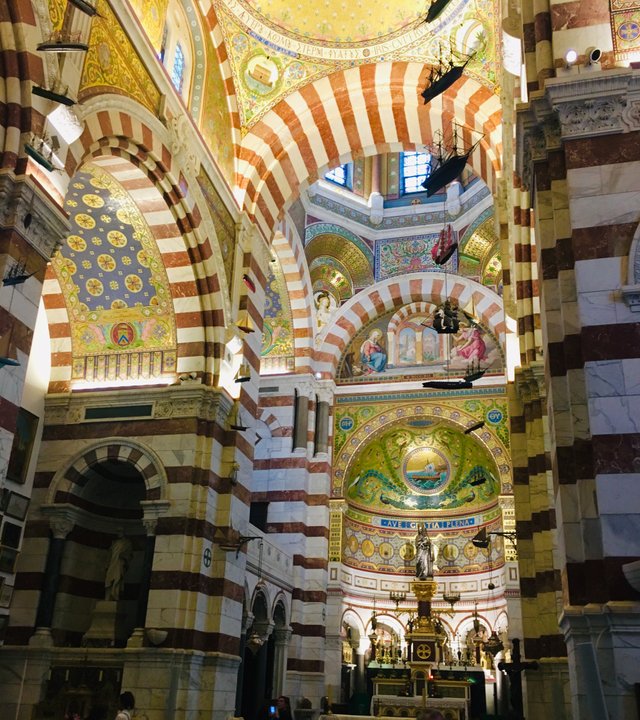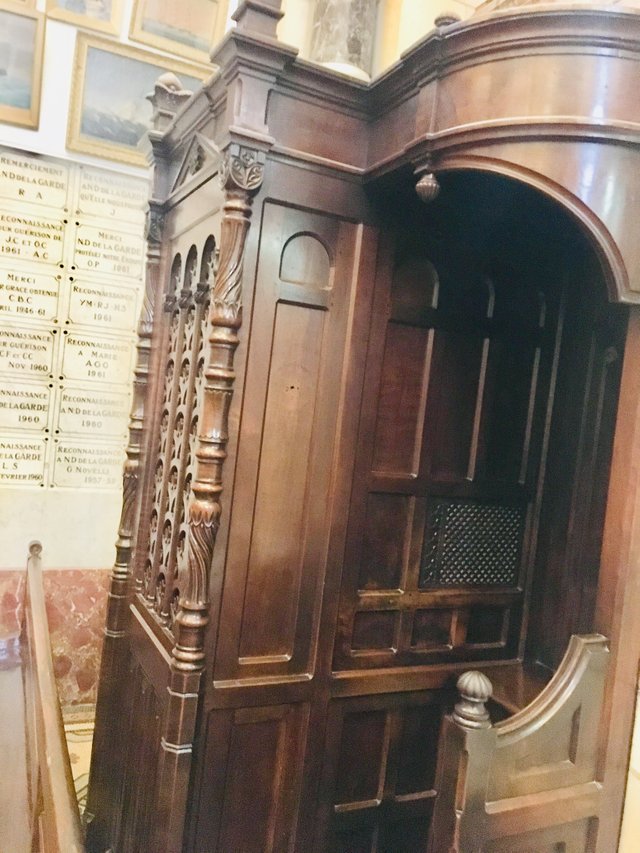 Construction of the basilica began in 1852 and lasted for 21 years!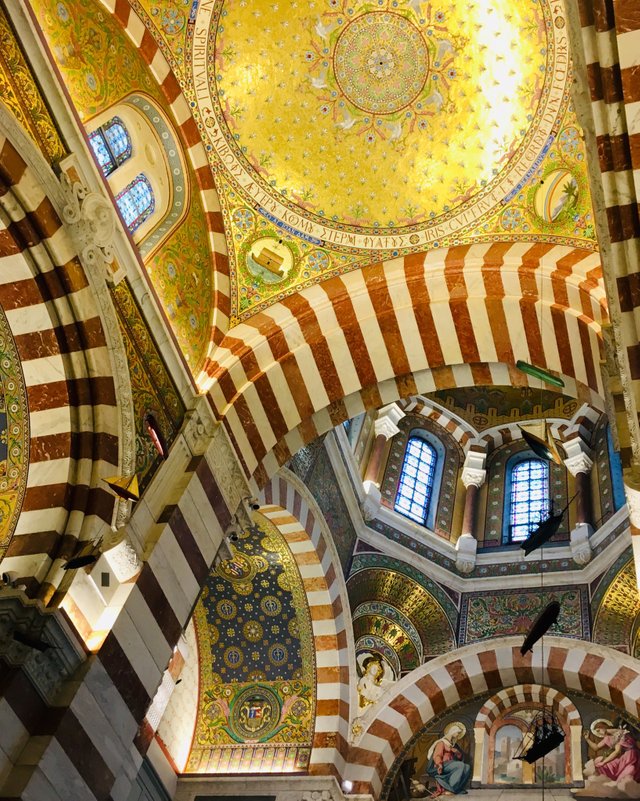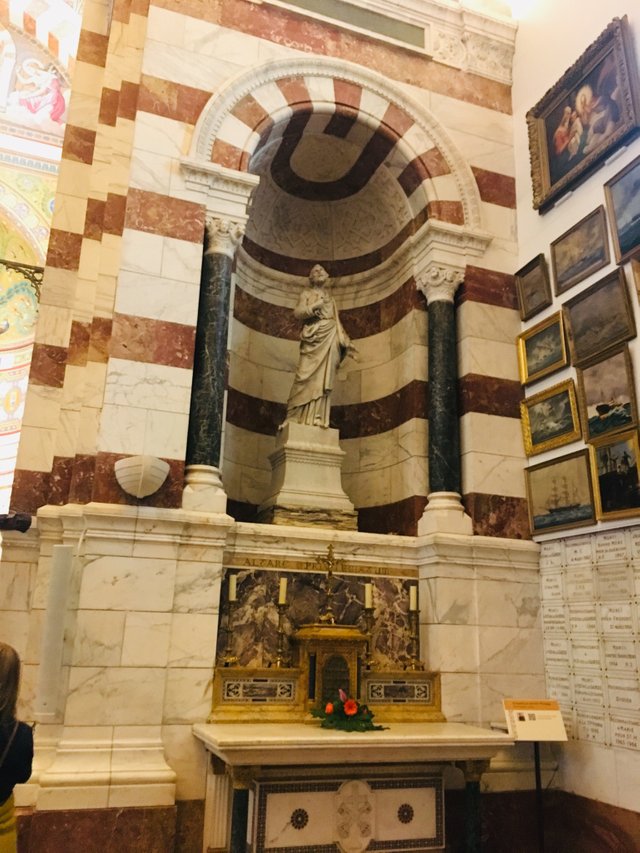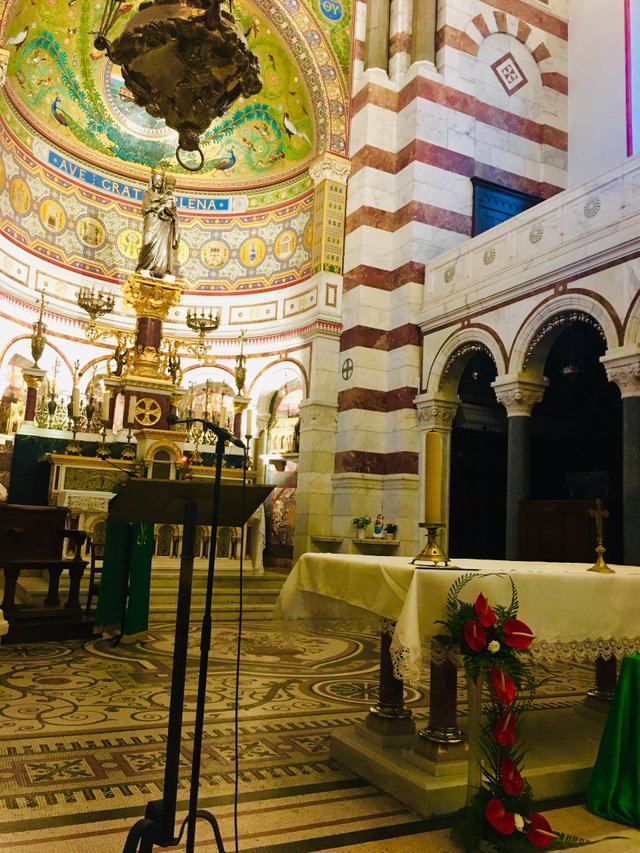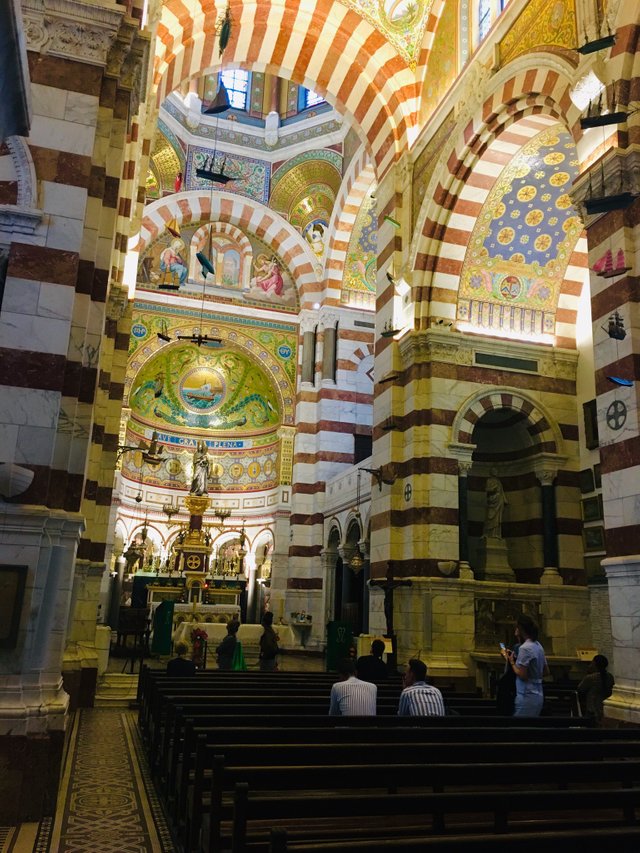 We could light a candle for family and friends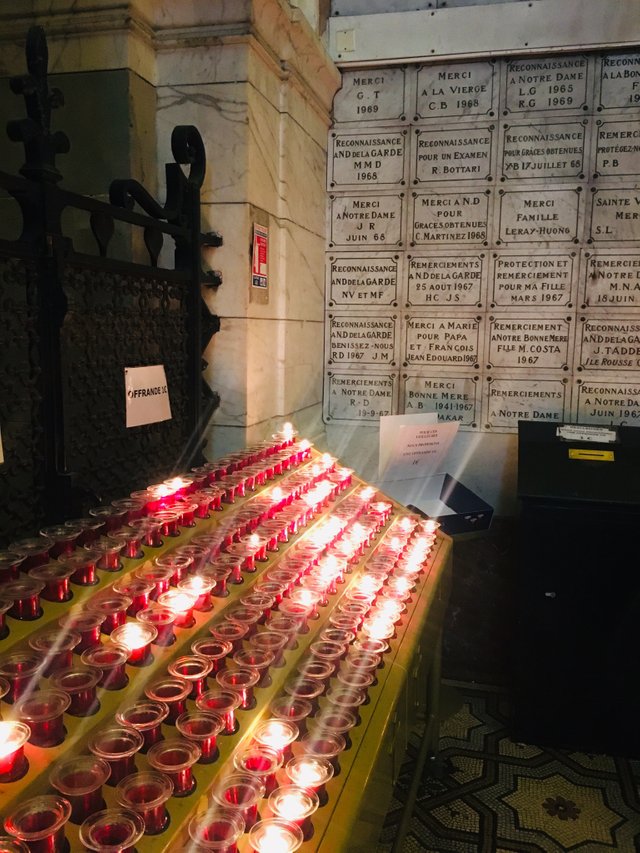 Beyond the sacred nature of this place for the people of Marseilles, Notre Dame de la Garde offers an exceptional break from the noise and the crowds. Whether it is a day off or a weekend, this walk allows you to recharge your batteries with oxygen and positive waves! And the incredible view it offers is really worth the trip!