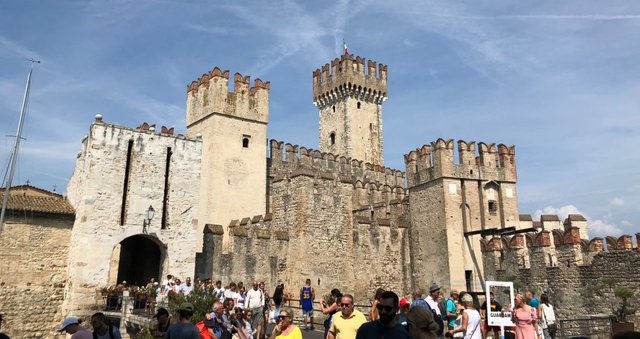 Read "Our visit to magnificent Sirmione, the pearl of Garda! " on TravelFeed.io for the best experience
---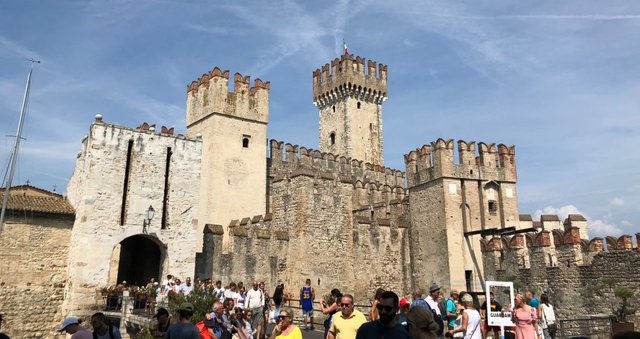 I took these photo's during our visit to Italy, the Garda lake. It took a while to create this post because I needed to select, cut & crop the photo's. Finally here it is... Our visit to one of the most beautiful places around the Garda lake.
We heard a lot about the beauty of Sirmione before we went to Italy for vacation. With the boat tour we took, we were not able to find a proper route to go from our place to Sirmione and at the same time visit other places. So we decided to dedicate a full single day to Sirmione and go there by car.
When arrived, we had to drive around to find a parking place. Because this place is very popular among the tourists, finding a place to park our car took some time. With some patience, and luck we finally parked our car to somewhere close to the entrance of the Scaligero Castle.
This small lemon drink seller was doing very good just at the front of the entrance. Of course we too bought a couple of these lemon drinks. It tasted a bit sour but very refreshing.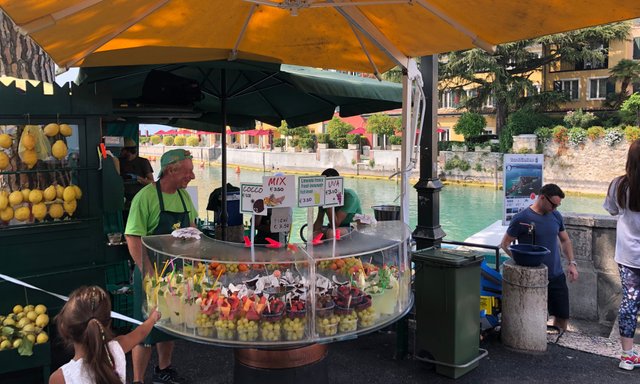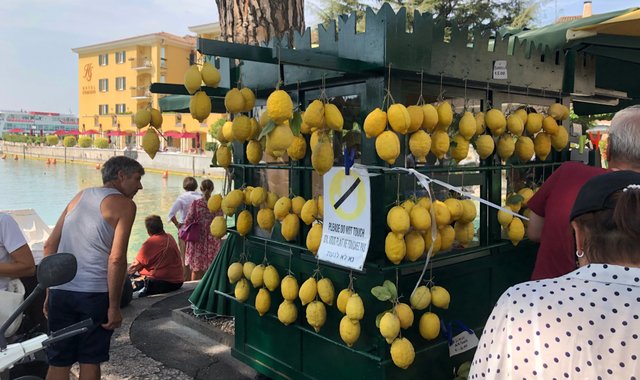 The weather was somewhat cloudy, but still the temperature was just fine. Let's enter Sirmione...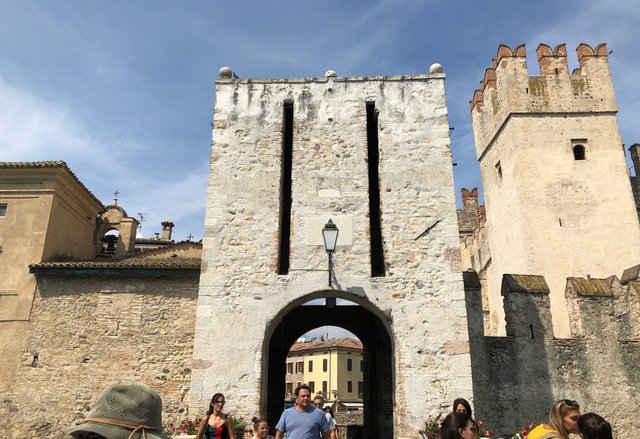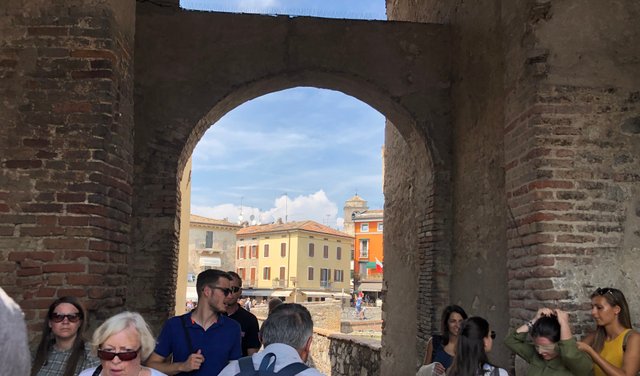 We are all set for walking the whole day in this beautiful place!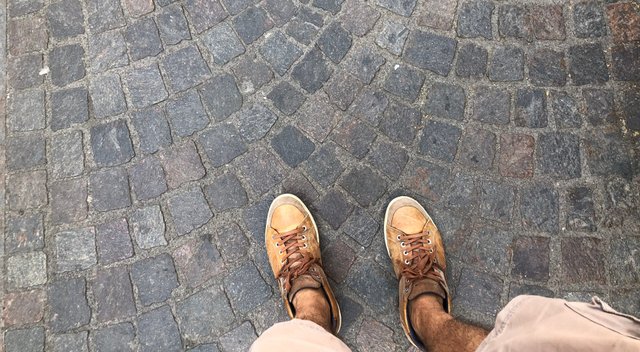 Just like other small villages we have visited, Sirmione also has small stores all around. From shops where you can buy clothes, souvenirs to lots of restaurants... Very colorful and amusing...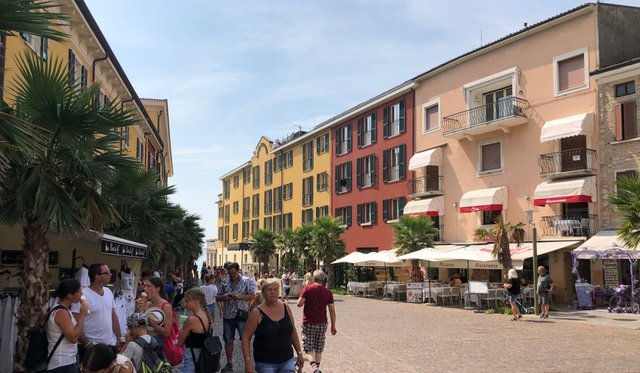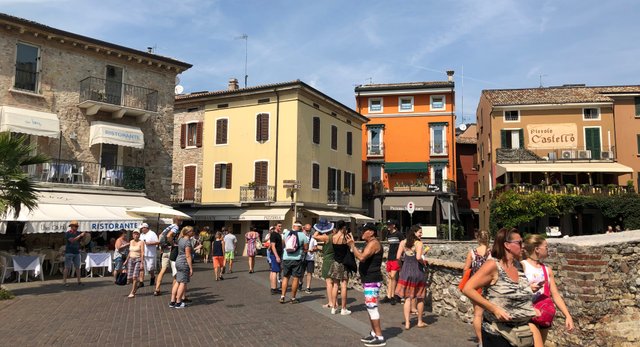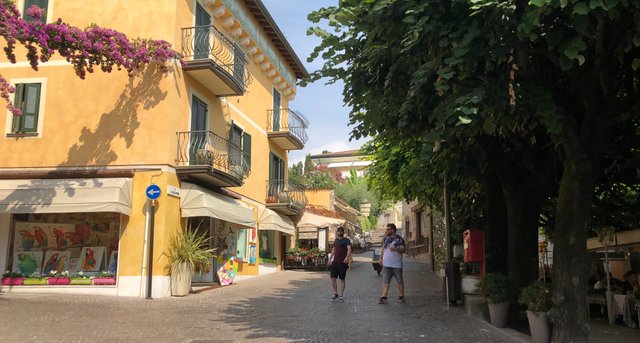 We saw that there also was a thermal SPA in Sirmione called "Terme di Sirmione". This place offers thermal wellness services for clients.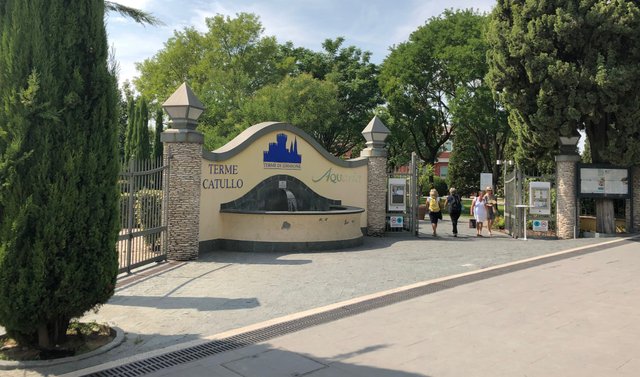 Because of the long distance from the city center to the ancient part of the city, we took this small "Il Terrino" to get to that part of the city. We enjoyed the trip with this small vehicle.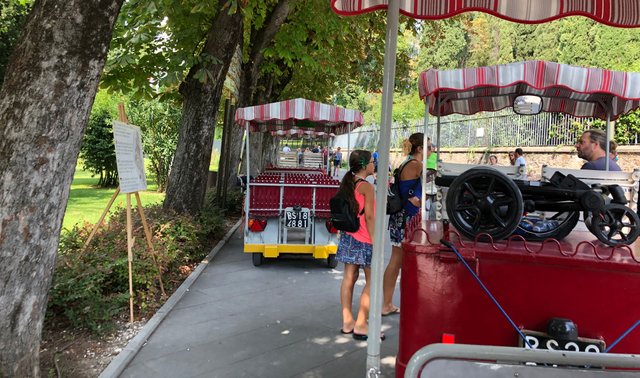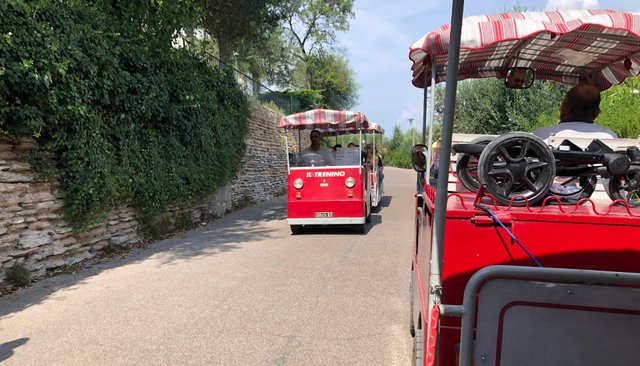 Jamaica Beach
I took this fantastic photo of the Jamaica Beach from a higher place we arrived.
This beach is very famous with its clean and crystalline water. Another special property of this beach is its rocks getting out of the water. You can walk, lie on these rocks but you must be very cautious because these rocks are very slippery! Look at the view... Isn't it gorgeous!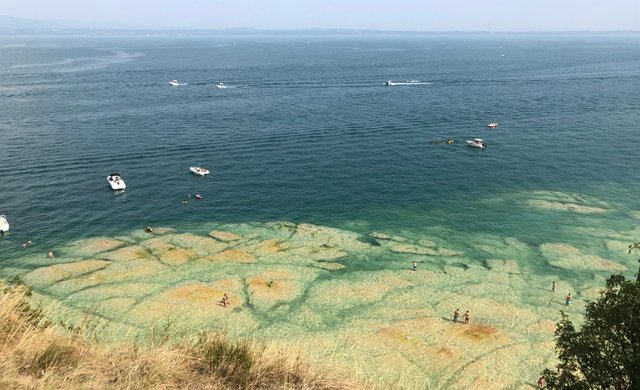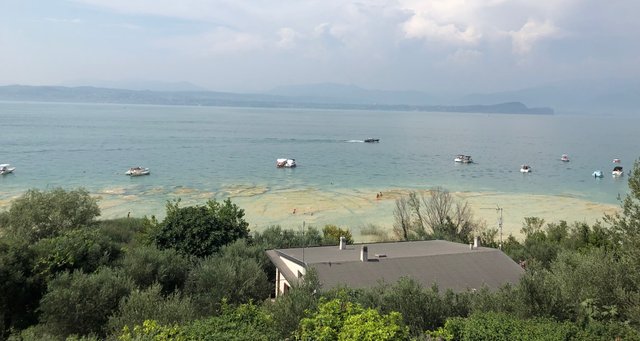 Caves of Catullo
Il Terrino brought us to the Caves of Catullo, the remains of a Roman villa dating at just a couple of years BC.
Here you can walk around the remains of this villa, but also visit the museum where ancient objects are displayed.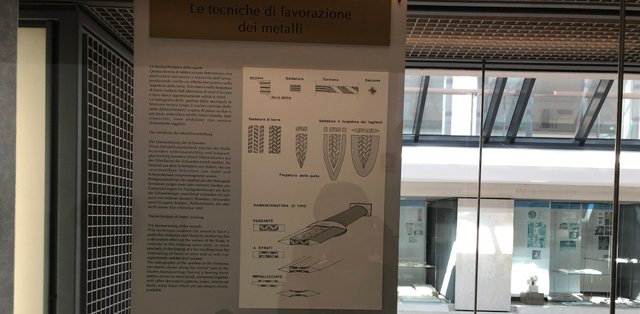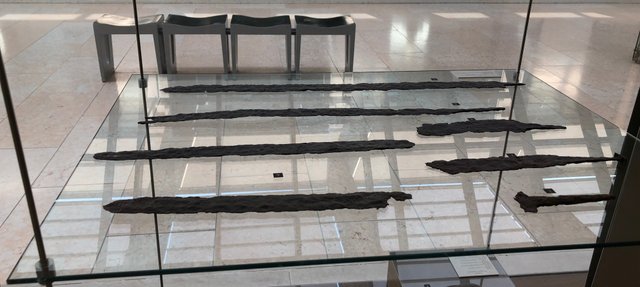 I am very interested in this stuff, but the rest of the group not really :( They were very bored while I was reading the descriptions enthusiastically :)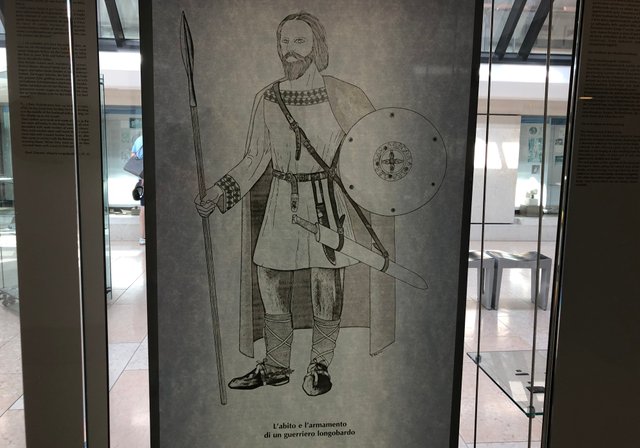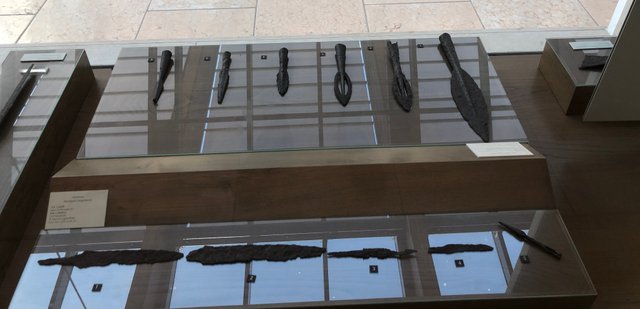 Ok, I didn't let them wait all the time. So we rapidly walked in the museum and got outside to see the remains of this villa. This is a small miniature version of it..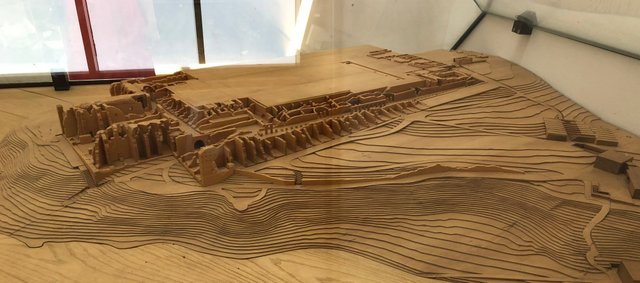 Even the small version looks quite impressive. Especially if you know that this place is dated < BC.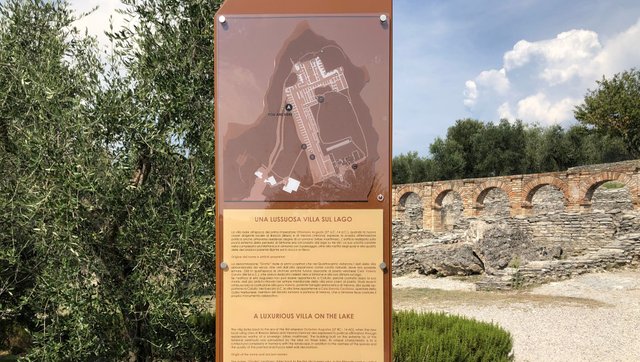 This villa dates back to the time of Octavian Augustus, lived between 27 BC and 14 AD. The villa is built on the extreme tip of Sirmione, which was surrounded by the lake on three sides.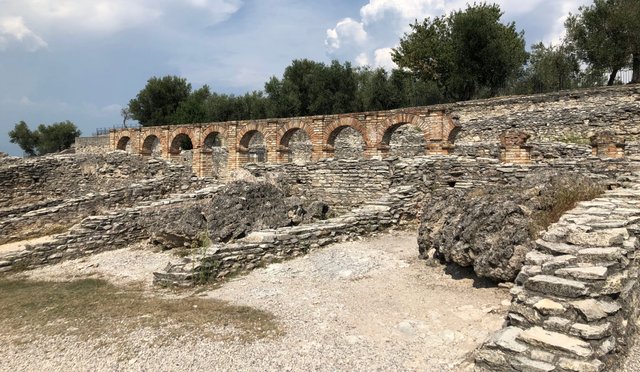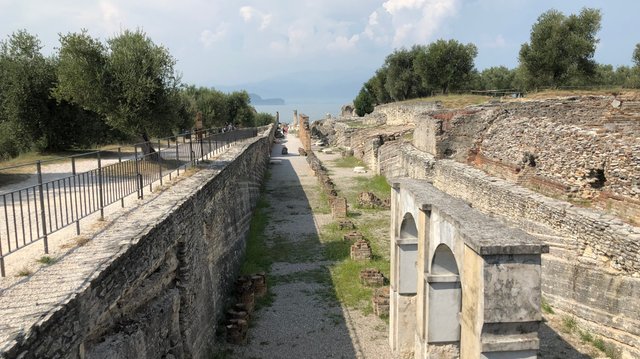 And again, I found something related to "crypto" :)) The terrace on the western side of the villa had an underground path called cryptoporticus sheltered from the sun and bad weather. Very interesing...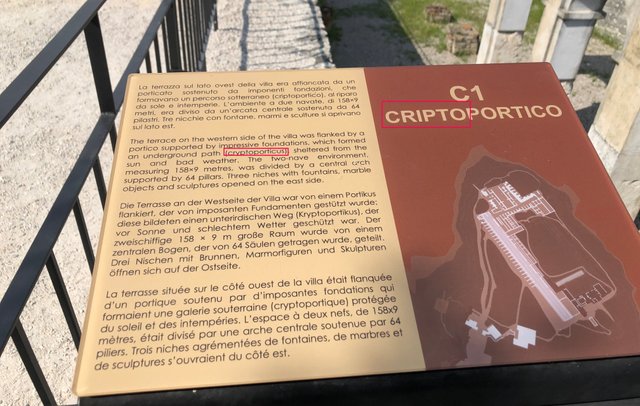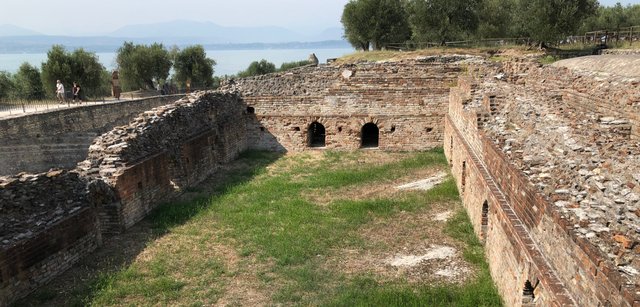 The thermal baths, expanded during the second century AD, occupied an area of 800 square metres equipped with changing rooms and baths filled with hot (calidarium), warm (tepidarium) and cold (frigidarium) water.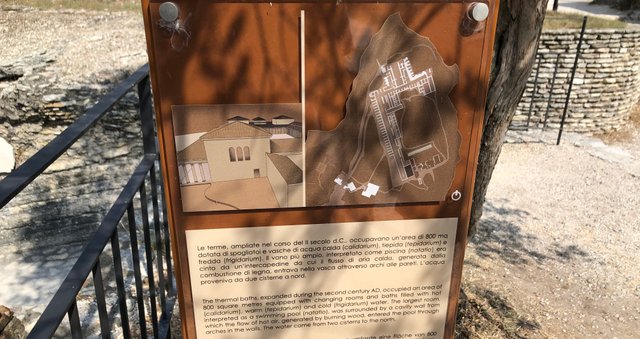 Whaaaat! Thermal baths date back to the 2nd century AD! Even with three different kinds of water degrees! I sure didn't know this...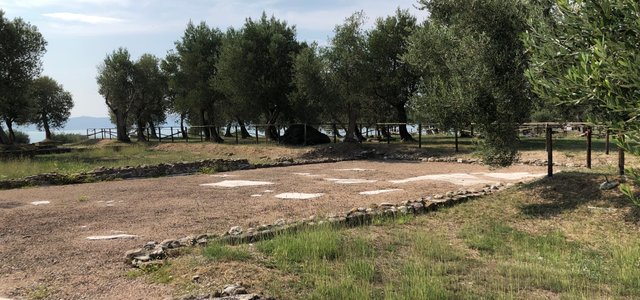 Let's take a break and enjoy the view from here. Also the Jamaica Beach is looking great from this point.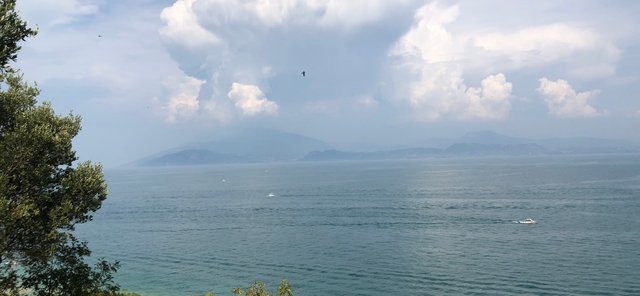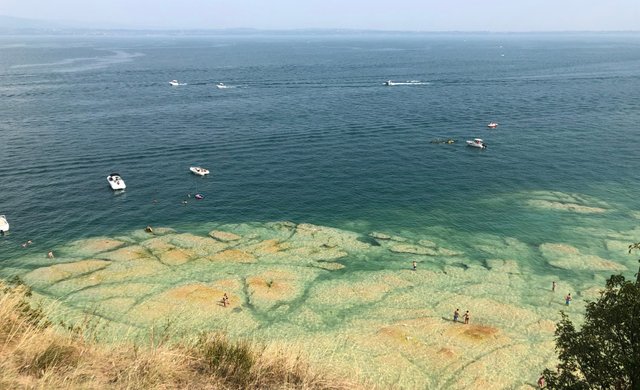 Moving on to see the other parts of the villa...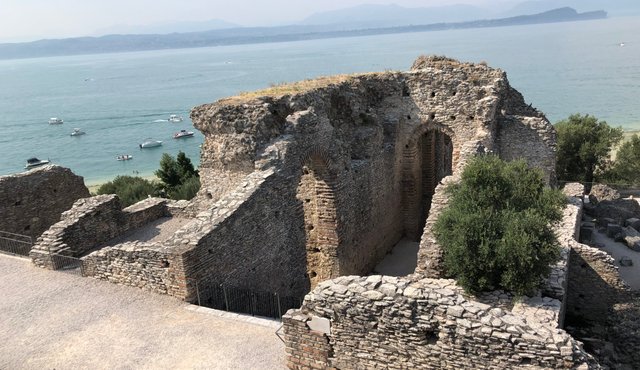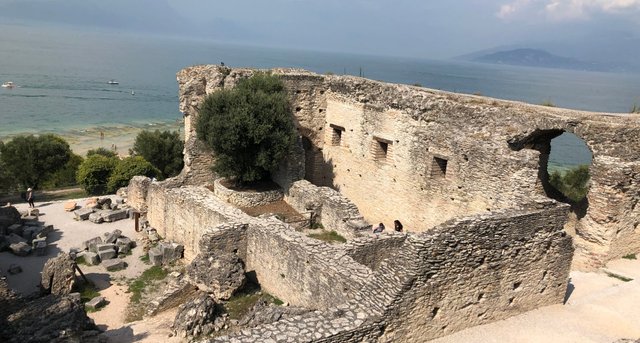 We arrived at the northern sector of the building. Unfortunately this panoramic terrace collapsed into the underlying foundation compartment. Apparently it was possible to enjoy the Garda lake from this terrace.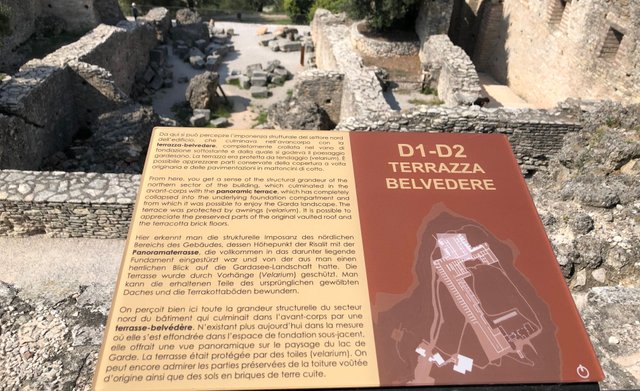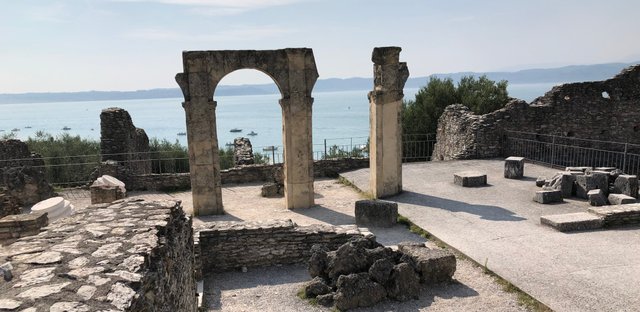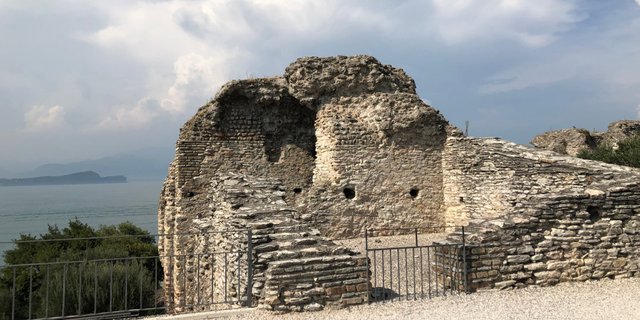 Finally we arrived at the place we started our tour at the Caves of Catullo. From here we again take the Il Terrino to go back to the city center.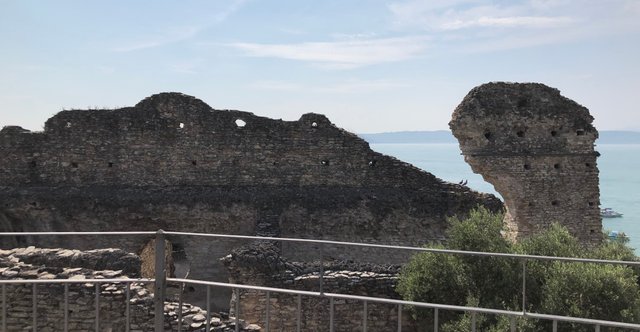 Scaligero Castle
After some walking around, eating & drinking we decided to visit the Scaligero Castle.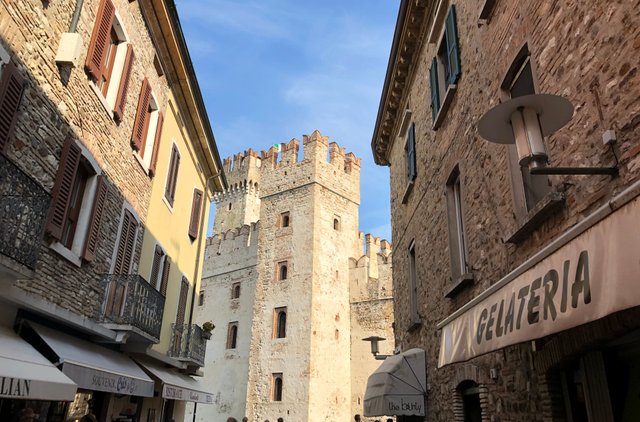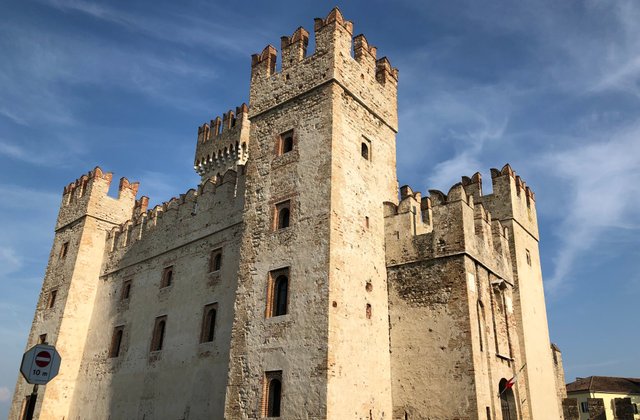 After entering the castle, you can take the stairs to go up.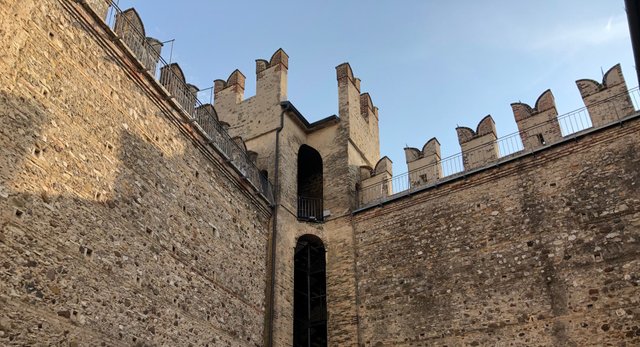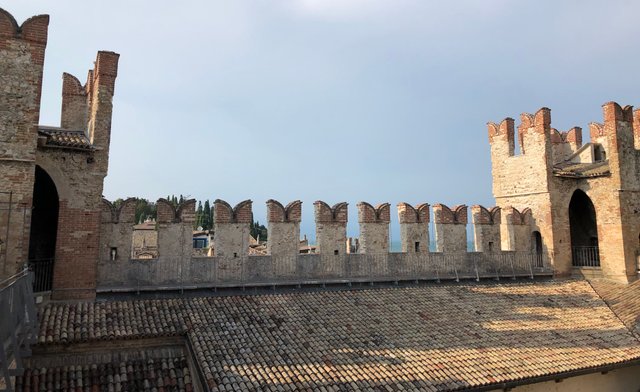 Here is a view from up here...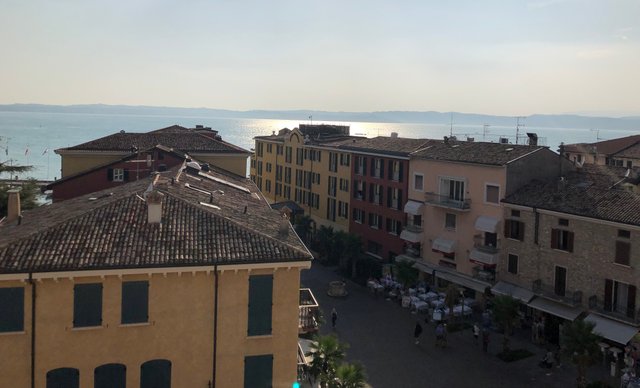 You can go much higher if you go up to the tower. Well, why not :) Let's go up and up...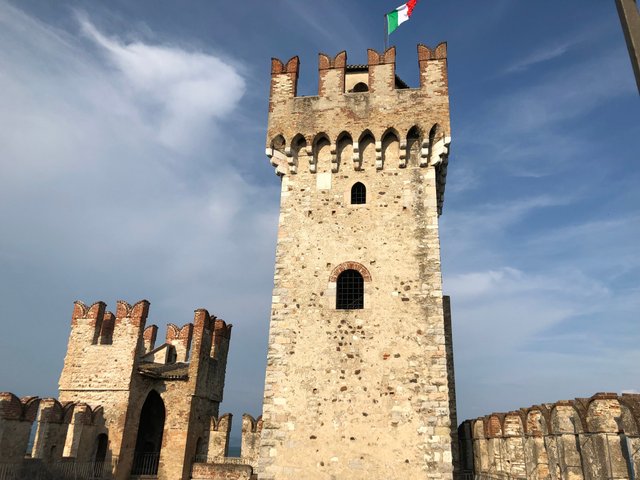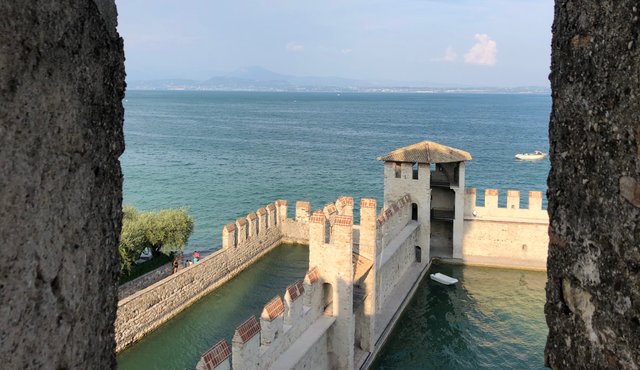 You simply cannot just continue if you witness the beauty of the view from up here. That's why I occasionally stopped to enjoy the view and take these beautiful shots.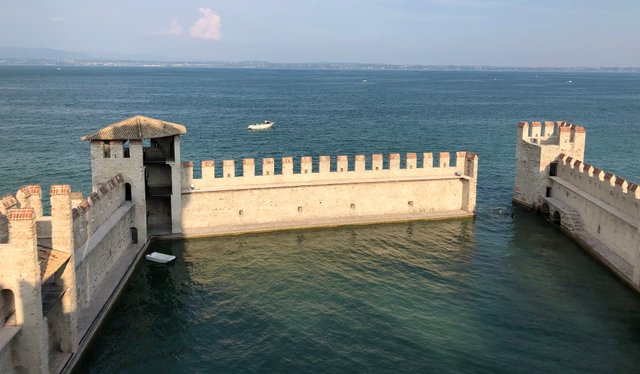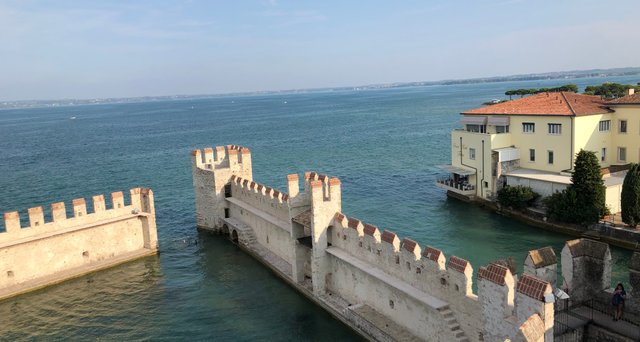 Going higher and higher to the top...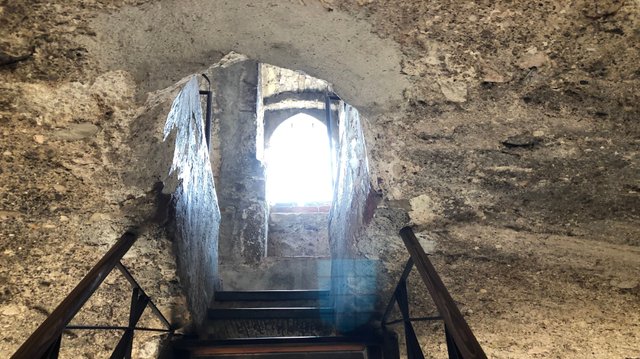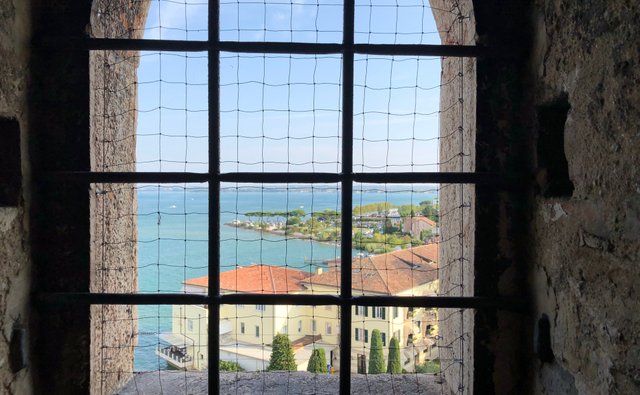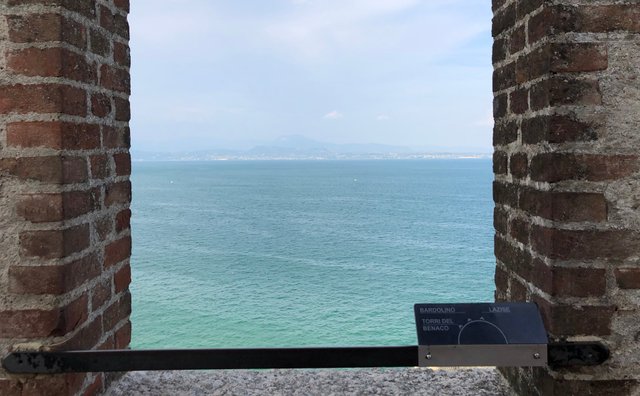 There was a moment of silence, even with kids around :) What an amazing place.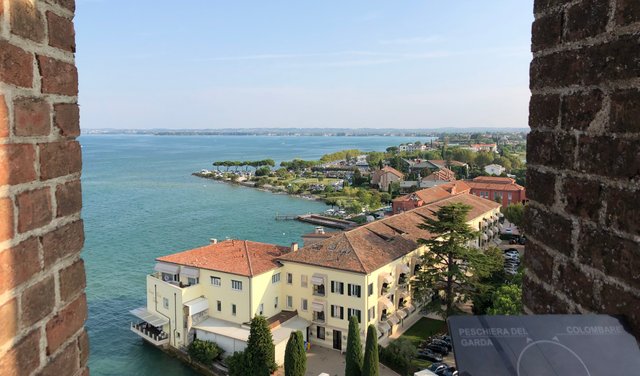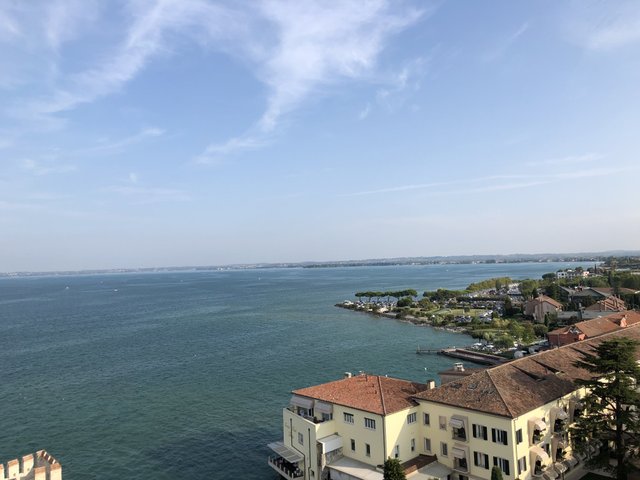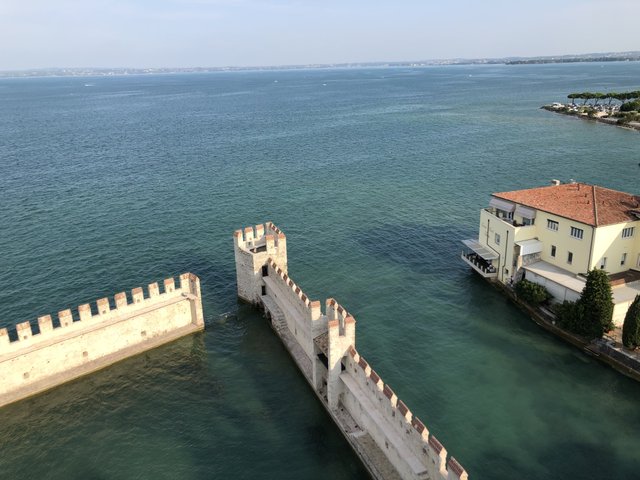 Ice Cream!
The kids behaved very well, so they are rewarded with ice cream. Okay... what flavor? How many options do they have?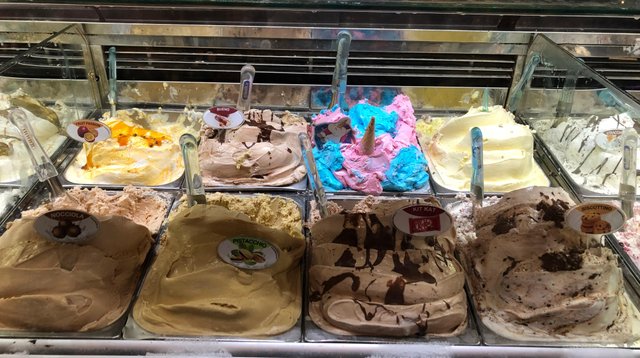 It's not difficult to guess that all kids went for the pink/blue flavor :)
I was a bit in doubt in what flavor I wanted... Why in doubt? Check this out...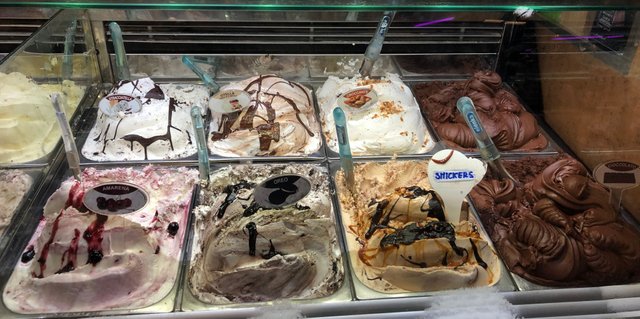 Wait... More options? Nooo...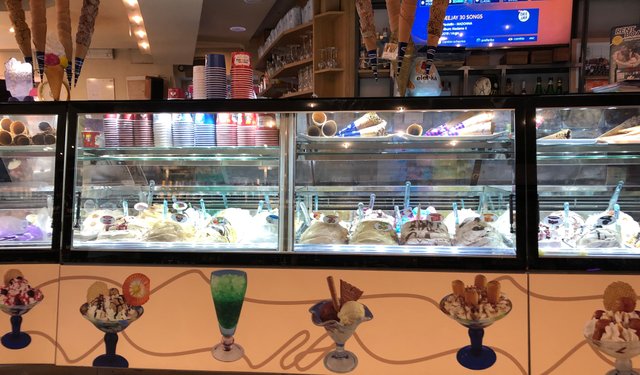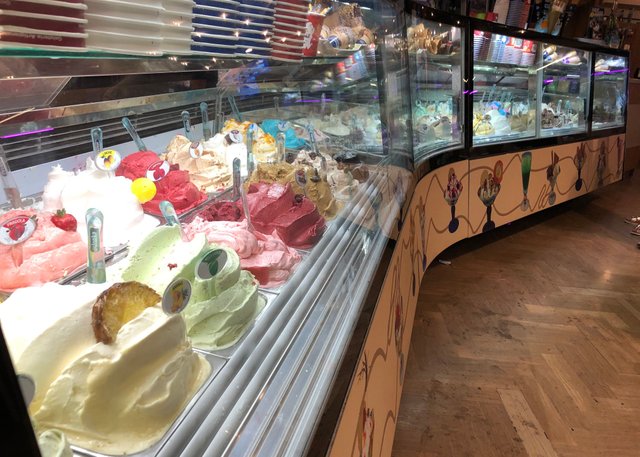 This is just unbelievable, I lost count of the number of flavors they have in here... I finally made my choice to go for Amarena flavor. It was delicious!
Final boat tour
Just when I was thinking about heading back to home, we saw that there were boat tours every half an hour. We were just in time before this boat was preparing to leave. So we decided to take the tour, sit and enjoy Sirmione from the sea. This was also a good opportunity to rest a bit after a long day of walking.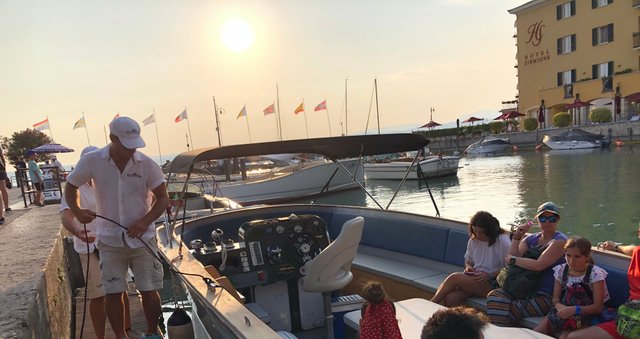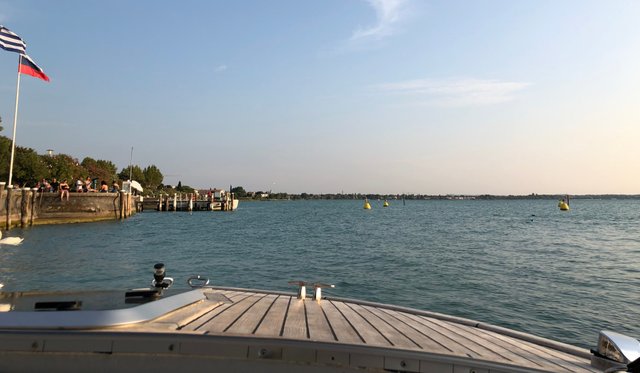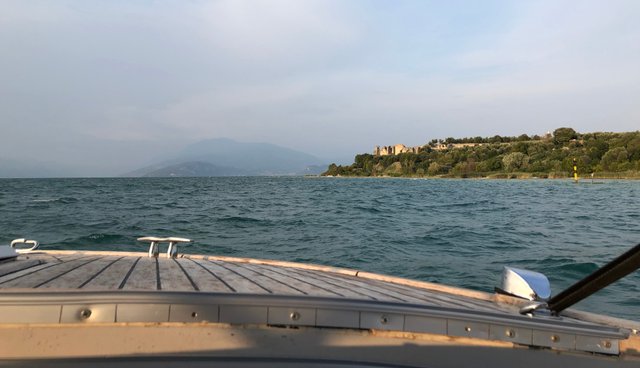 The sun is going down slowly while we feel how tired we are... Still we were able to enjoy the view...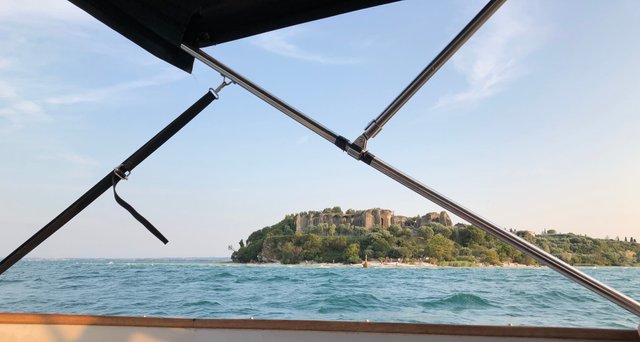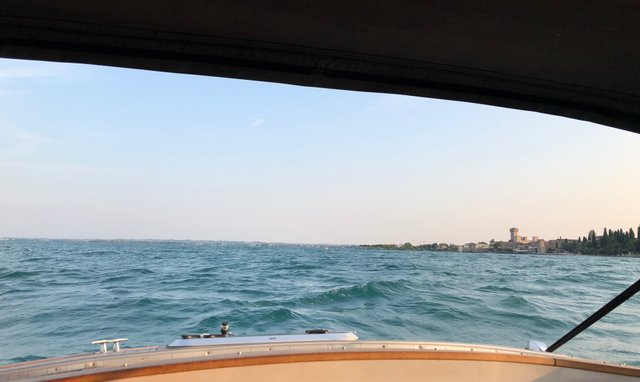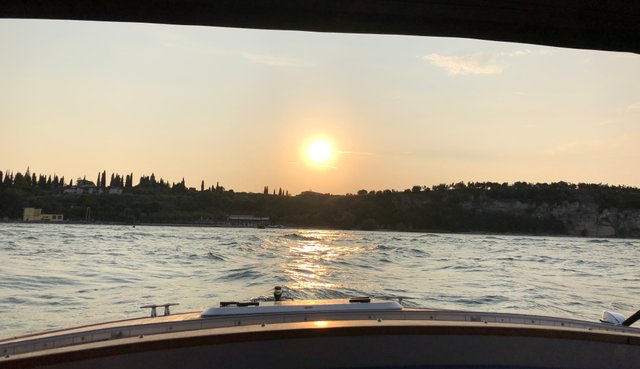 Look at the beautiful sundown... Amazing...
It is unbelivable how much energy children have. Even after walking such distances with us, they were very active on the boat. This, while we adults were very exhausted.
The tour is completed by passing through the entrance of the castle...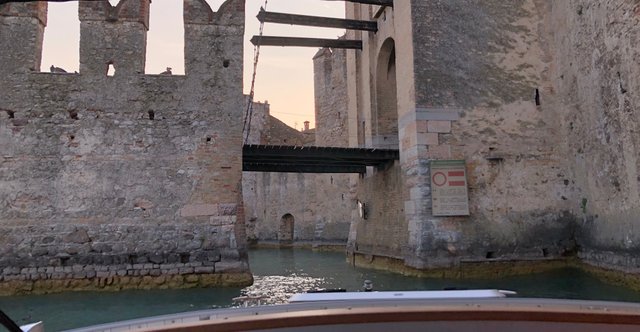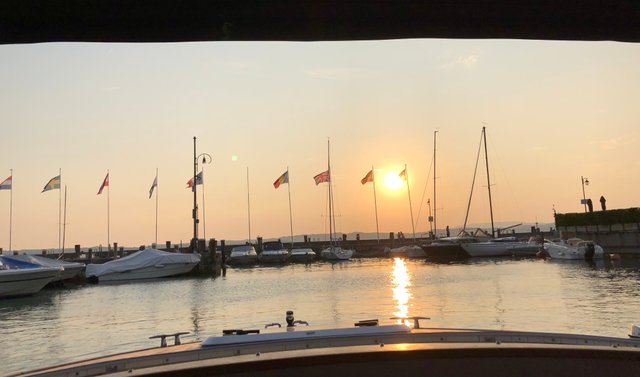 With this we finalized our trip to Sirmione and also our stay at Italy.
I enjoyed remembering those warm days of august in these cold winter days. I hope you enjoyed this post as much as I did ;)
---
View this post on TravelFeed for the best experience.