And from Sunrise to Sunset...
Greetings, Friends of travel and visual art!
Coming with a report from my latest visit to a favorite place of mine. I've said a lot about it lately. But this time I am going to tell a few stories of various locations around Sinemorets on the Bulgarian Black Sea coast, and each of those locations is worthy of its own space here.
You get there by going south from the port of Burgas and driving almost all the way to Rezovo village at the Turkish border. Staying by the seaside. A beautiful and dangerous road for the last thirty or forty kilometers.
So...locations...
Starting with the beach strip between Veleka River and the sea, from the cliffs beneath the resort itself to the point where sweet water touches on salty water. They call it a sand scythe since often it looks exactly like that, the blade of a scythe. From...time to time. It changes, really, each season. But as far as I've noticed, not extremely.
Good for playing with waves, not that good for swimming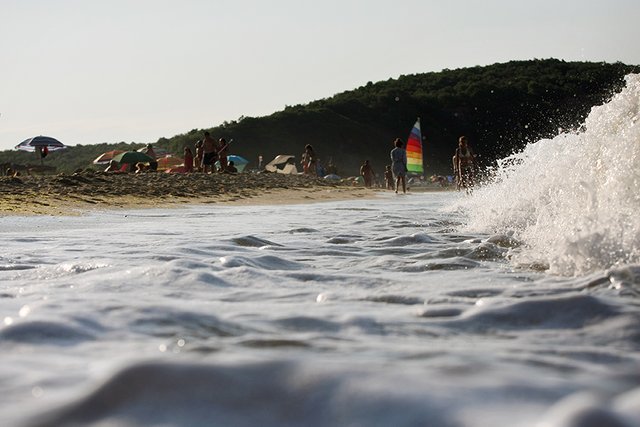 The shore is a bit too steep,...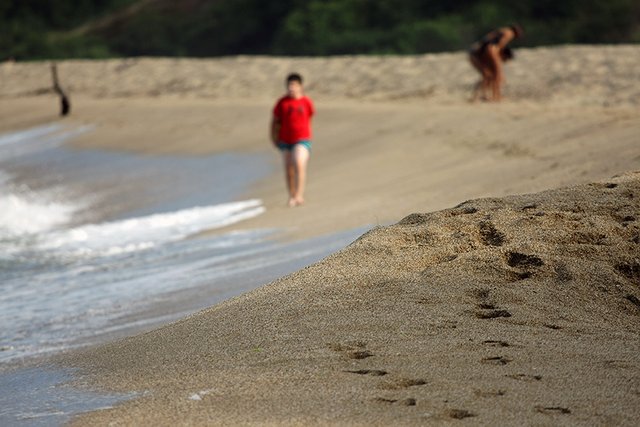 ...the bay is wide open and waves come in big-ish.
That's where this previously posted wave collection was born.
Providing Free Photos For Editorial Use On Steem - Update #23, Selection #20 In less than an hour.
Big for local conditions, while nothing compared to ocean waves at places where people go surfing. Still, there are good conditions for playing with waves on the shore. Young spirits have so much fun there.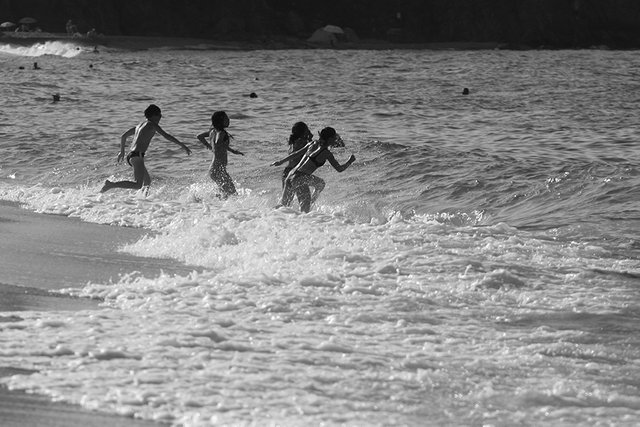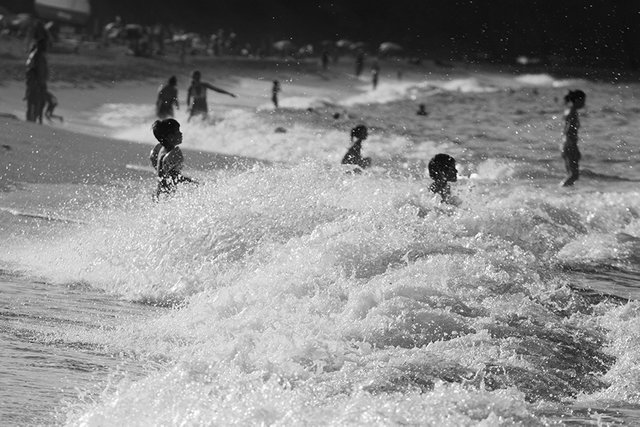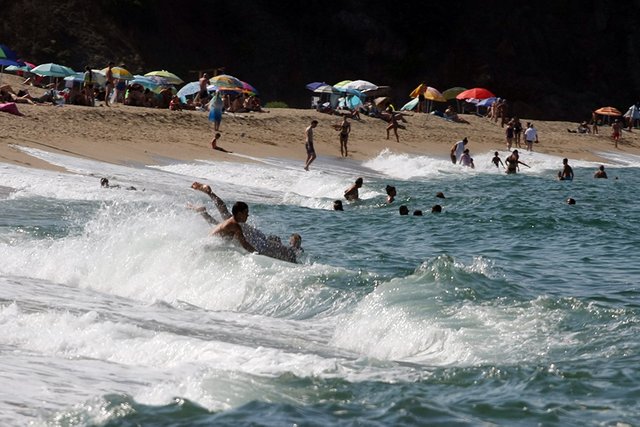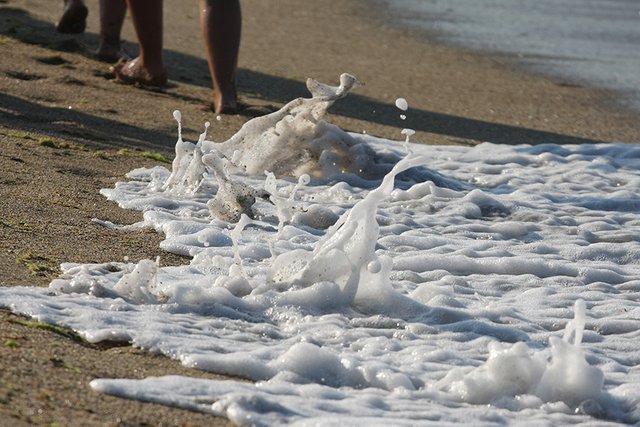 And sometimes it's the other way around and the waves actually play with you.
Others use the same conditions to practice windsurfing, rowing, etc.
That's why the Wind And Water have made a base here.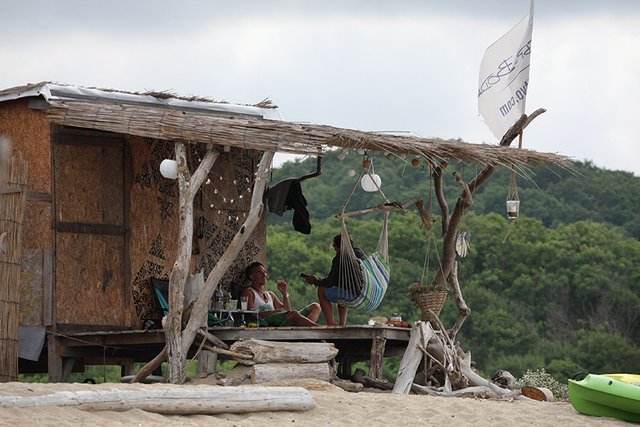 When the sea behaves a bit angry, the river surface is calm enough for beginners to learn navigating skills...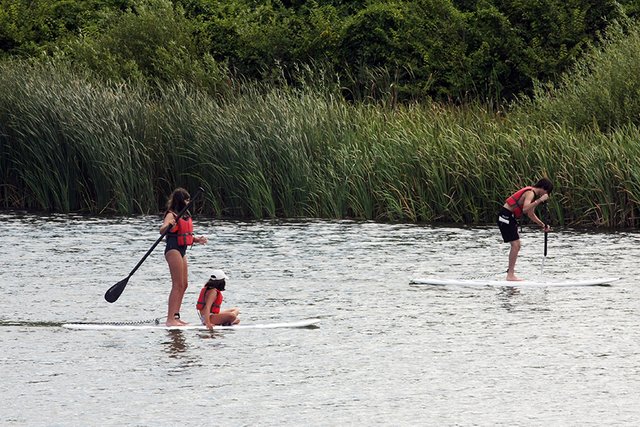 ...as I did a couple of years ago. Rowing a kayak I mean. It's funny how big the river feels once you're into the wide waters around its last few turns before it meets some uphill resistance near the sea. It's a sort of a natural dam with a small amount of water flowing in but also waves fighting back and holding most of it still and accumulating. At least this is the sense I make of it all. Because I've seen the river current being powerful enough just a hundred meters upstream from there.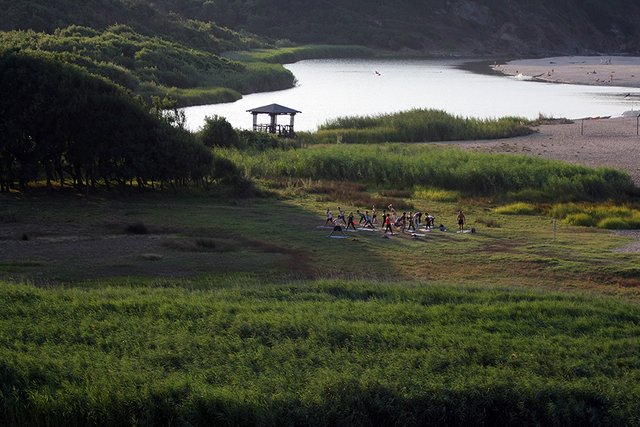 Here's how the wide river section looks from above. Don't get distracted by the Yoga troops in the foreground.
Let's go to the very end of the beach where the river and the sea gently kiss.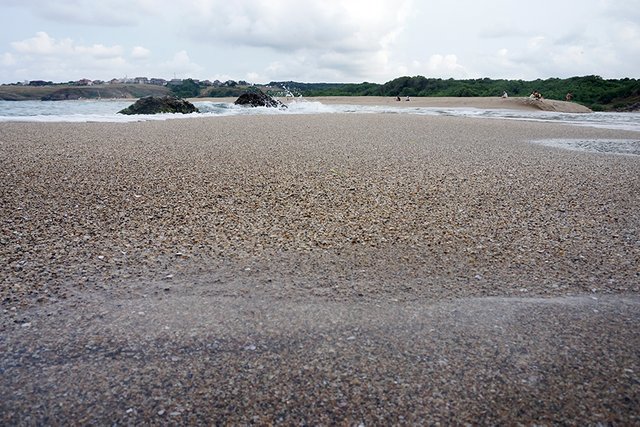 There's a point one can usually cross the river on foot without getting handheld items soaked. I am standing...actually crouching beyond that point.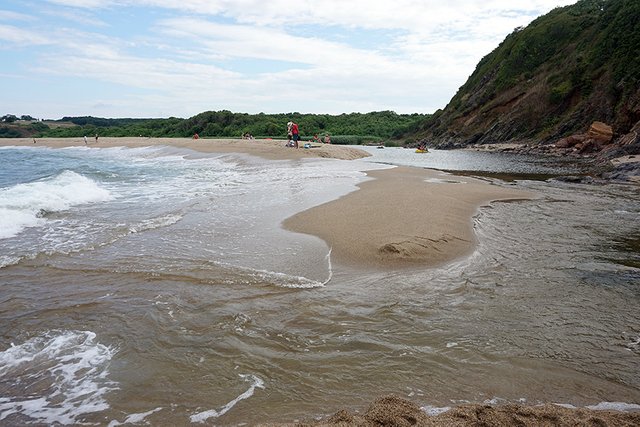 This is where I painted the last watercolor from this post. I Took My Watercolors to the Sea. And I took a lot of reference photos for @silver.art who will someday finish an oil canvas which started right then and there.
Fading to the West, the Sun is too soon behind the trees and cliffs of Strandzha Mountain and it gets dark and cold on a day that was not very warm in the first place. We were there just after the rain at noon and early afternoon.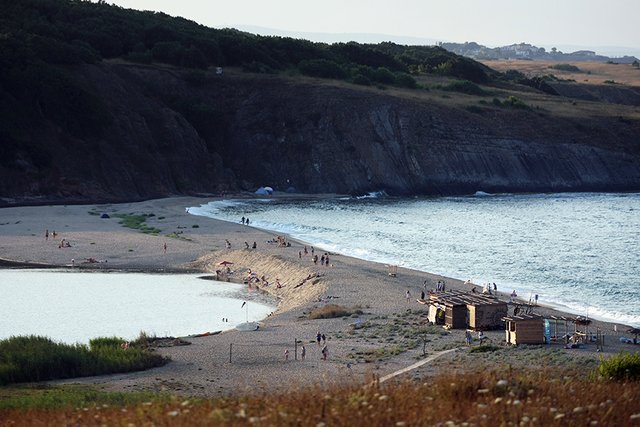 Still, a glimpse from above near sunset catches some light. There will be better days.
Actually, for six mornings, I managed to wake up and get going before sunrise only once.
So here's the view again...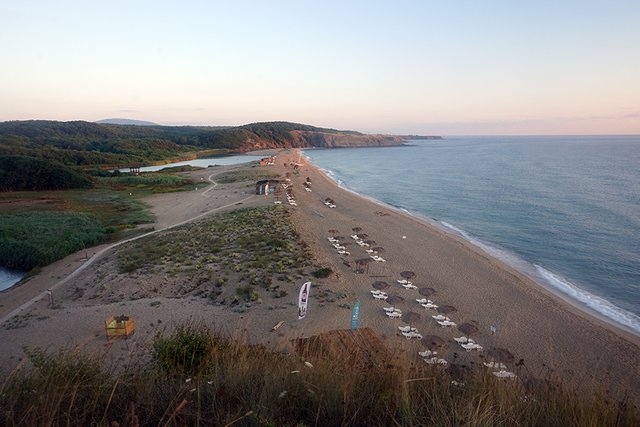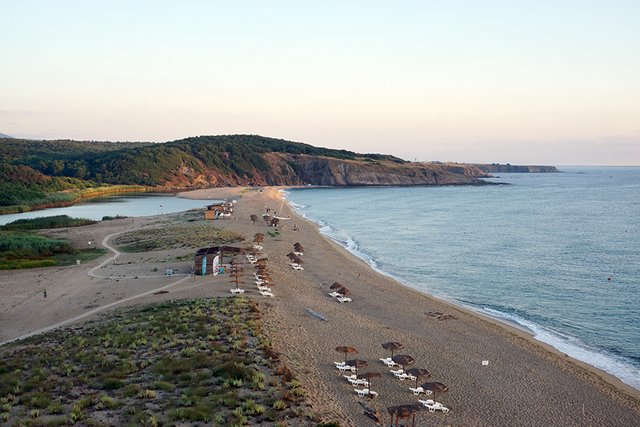 And minutes before that, a raid on the shore...wait, I perform my raids From the shore. Anyway...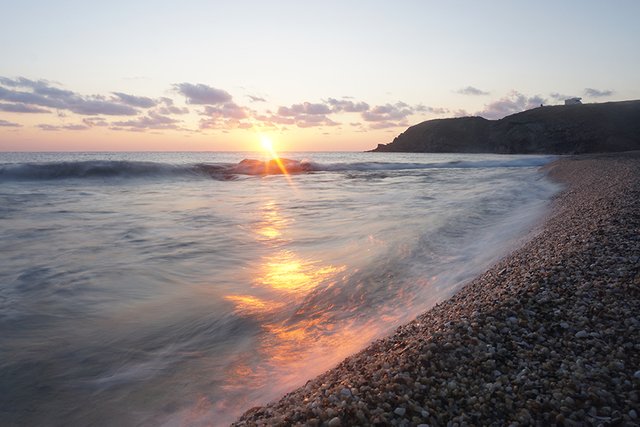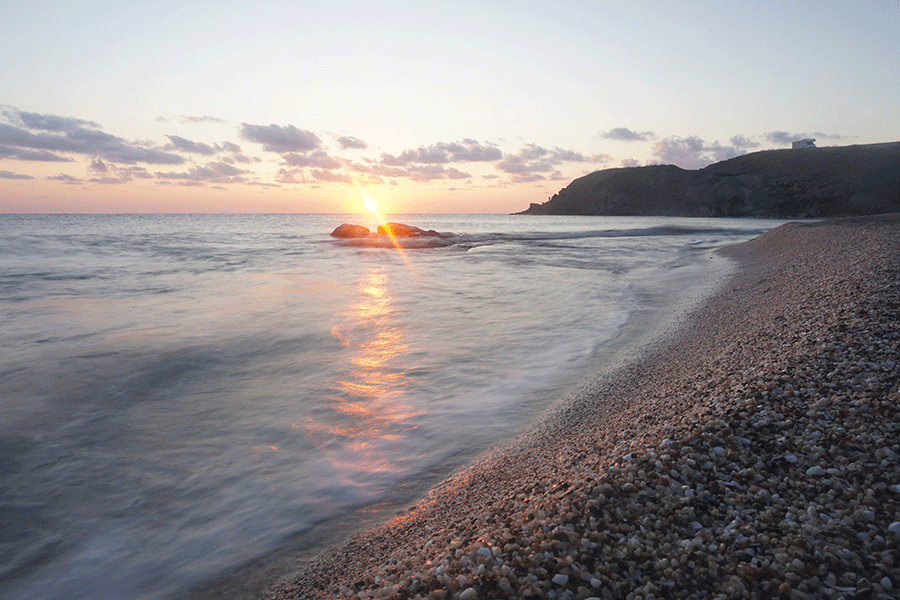 And it's not only scenery that is nice to know about there. It's the biodiversity for which the area is protected...right? I am an amateur in wildlife but one of those amateurs that show some desire to be more. And I can spend hours...wait, I did spend almost half an hour at least, stalking this little birdie.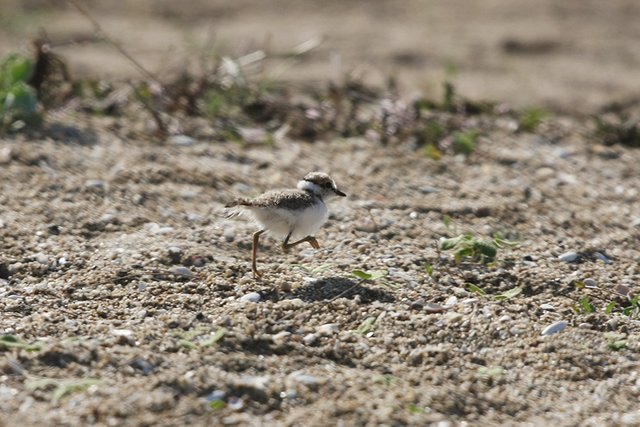 It's the young of a Ringed Plover.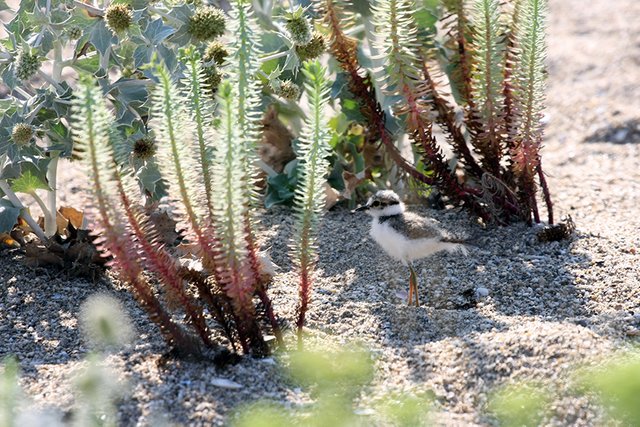 And I bet I looked funny stooping over nothing that people on the beach could see.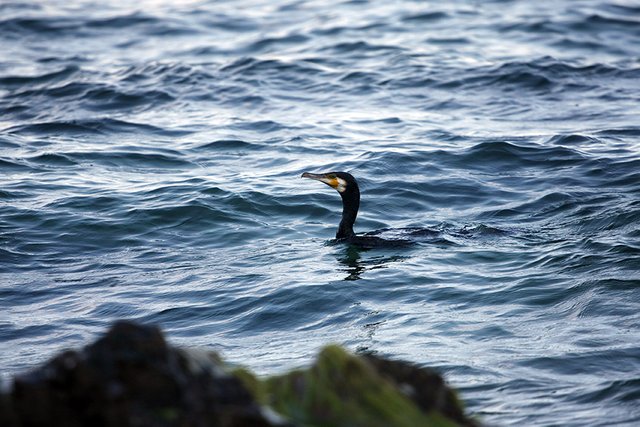 The casual Cormorant.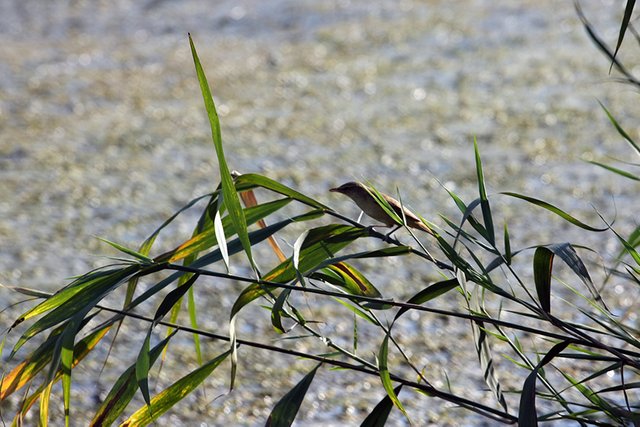 A noisy guy...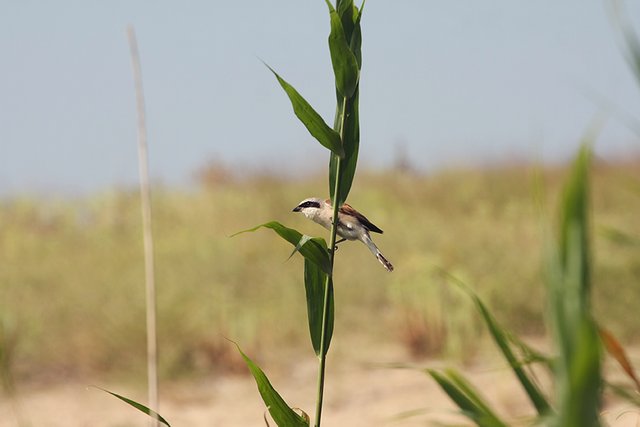 An offended by the noise guy.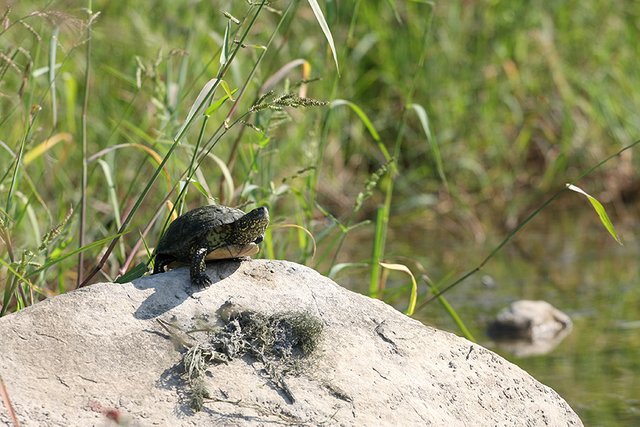 And one who simply does not care.
They all say bye and until next time.
Have fun! Take care! Travel safe!
Yours,
Manol