In an effort to get back outside, take some pictures and post again after a long sickness I got out for a small hike at Whychus Creek Overlook. It is only about a mile round trip but offers some spectacular snow capped peak views of the Central Oregon Cascades along the way. It is a fairly level, hard packed trail designed to accommodate people of all ages and wheel chairs if needed. On this day I had the trail pretty much to myself. :)
Click images for larger view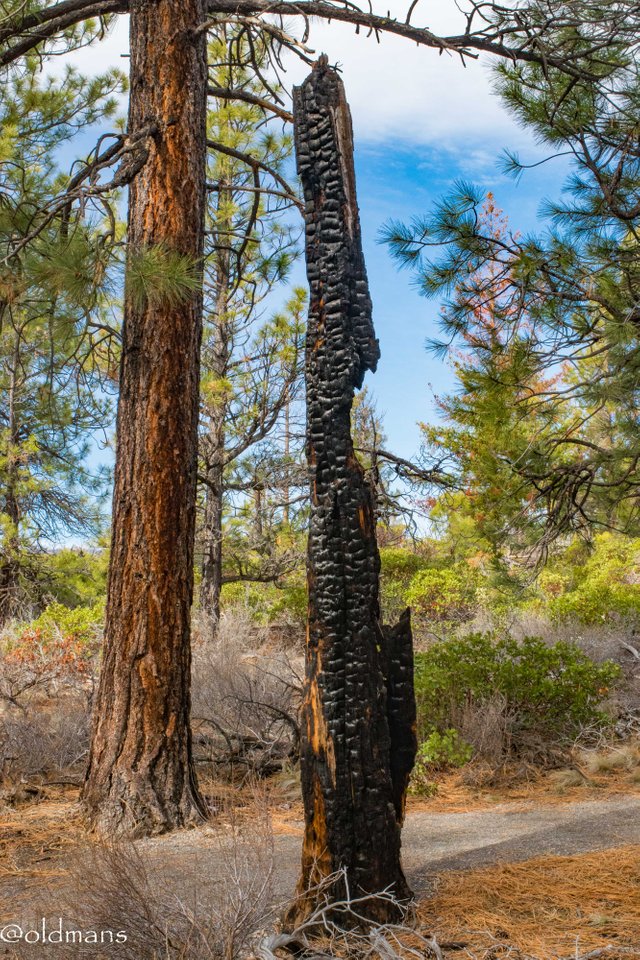 An old burned out tree is the first thing I come across on my way to the overlook. I'm glad they leave these as a reminder to how devastating forest fires can be.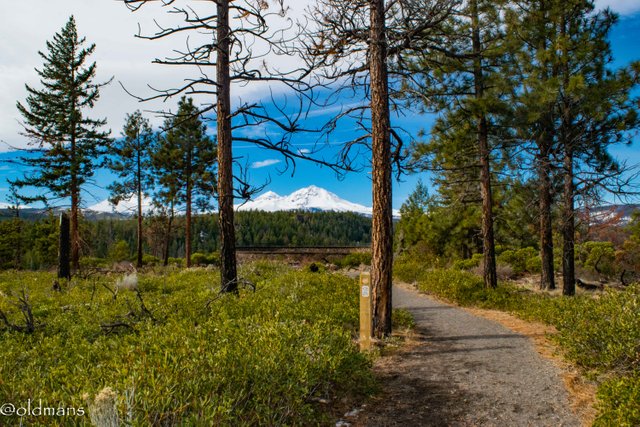 Approaching the overlook you can see a side trail to the left that will take you down to the creek.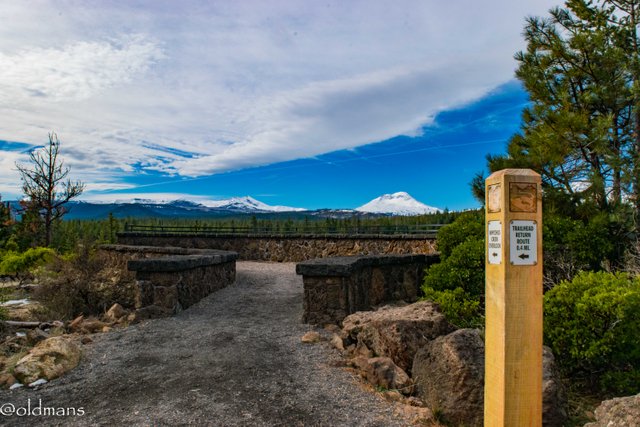 A shot of the overlook on the cliff above the creek. I like the use of the lava rock to create a barrier to keep people safe on the cliff.


A small pano of the view. On the far left is Broken Top, followed by The Three Sisters (South, Middle and North), on the far right you get a small view of Mt Washington.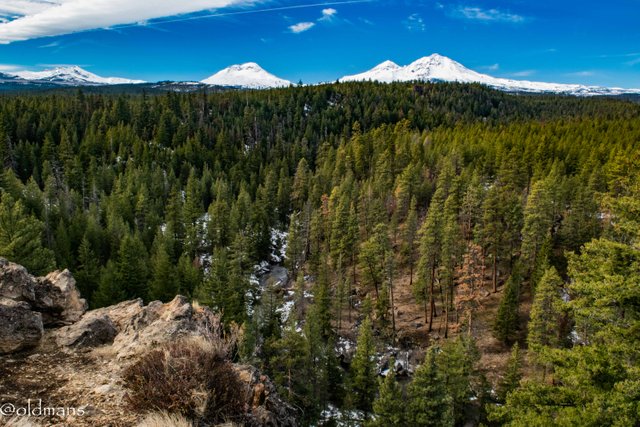 A view of Whychus Creek down below as it flows under The Three Sisters.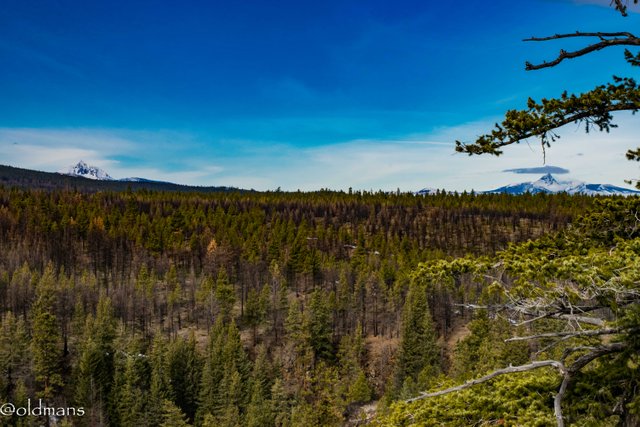 Mt Washington on the left and Three Fingered Jack on the right. You can also see some of the fire scars from the Milli Fire that burned in 2017. That fire caused us to be evacuated for 5 days.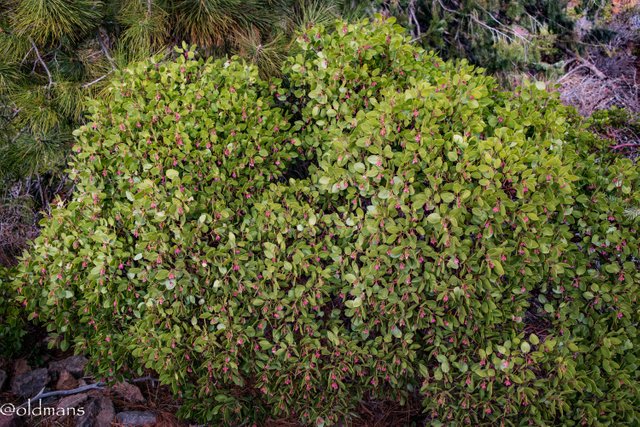 It looks like spring is trying to start even though it is still early February. :)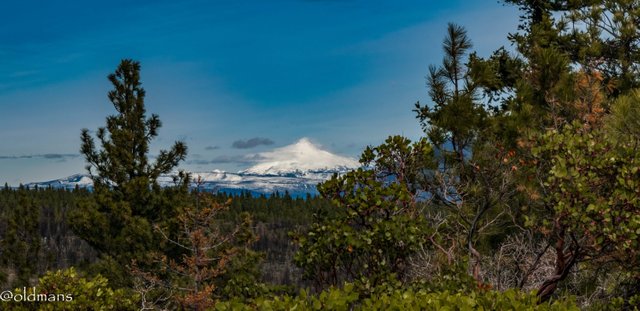 Further down the trail a shot of Mt Jefferson to the north.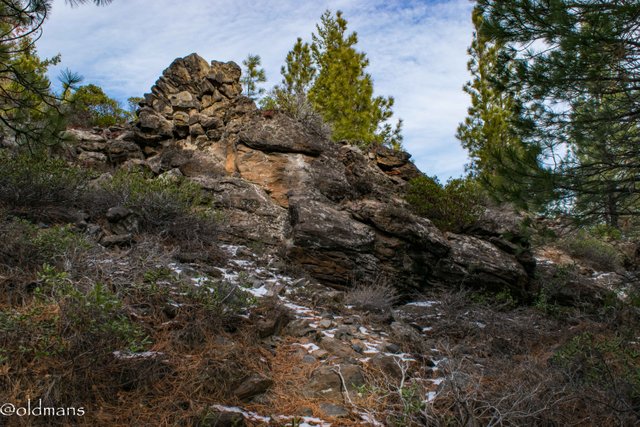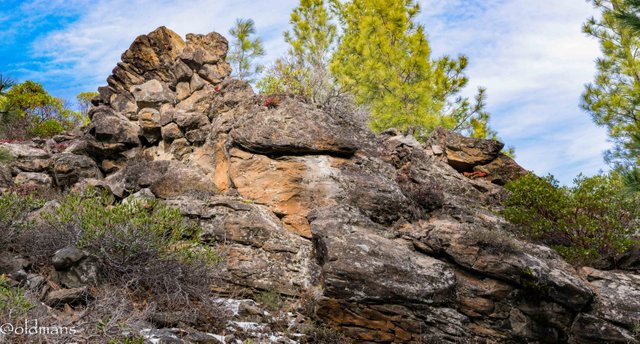 One of the many little rock formations along the hike.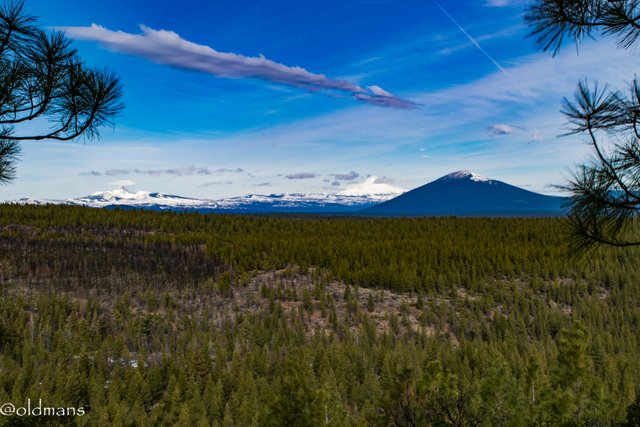 A couple more shots looking north from some bench seating along the trail.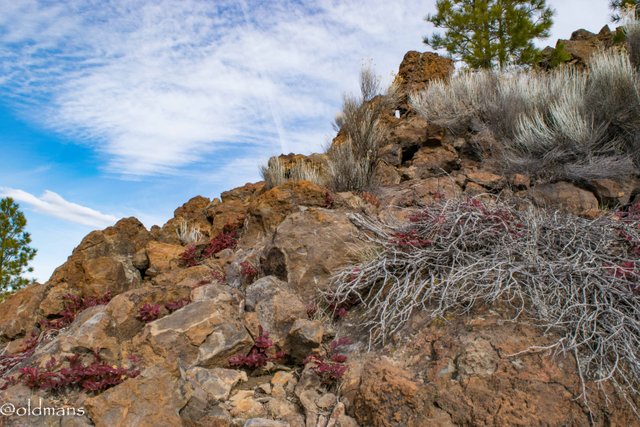 I decided to leave the trail and take a little scramble up the rocks to check out the hole in the rocks. Look for another post about my trials and tribulations to try and get a picture of Mt Jefferson through that hole. :)


A view looking back south from my perch on the rocks.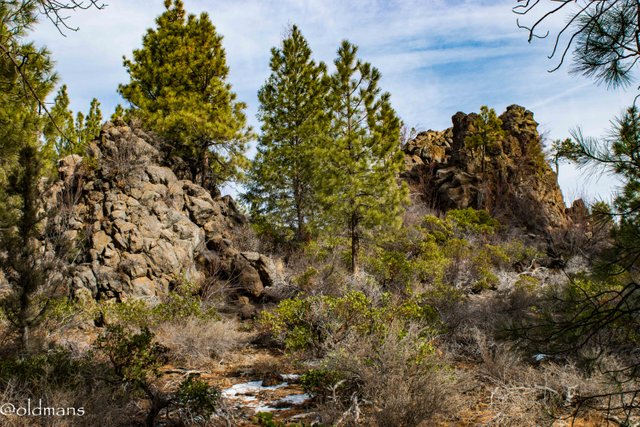 More rock formations on my way back to the trail head.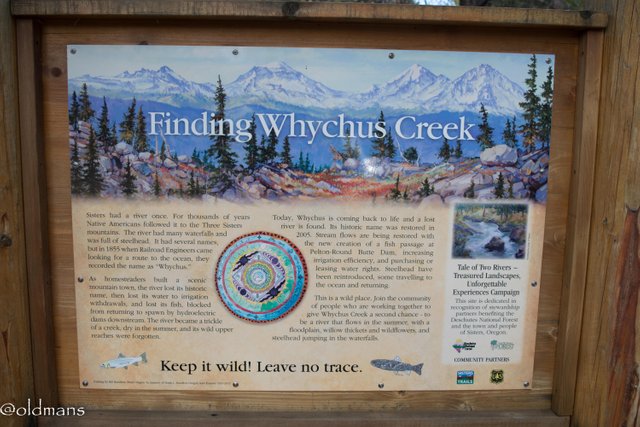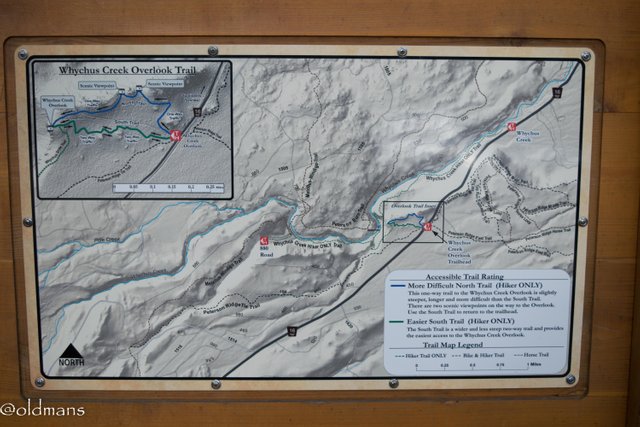 A little more info and maps at the TH.
Click images for larger view
Photos taken by me, @oldmans, with a Nikon D3300 and some Lightroom post processing.
Thanks for looking and enjoy your day!