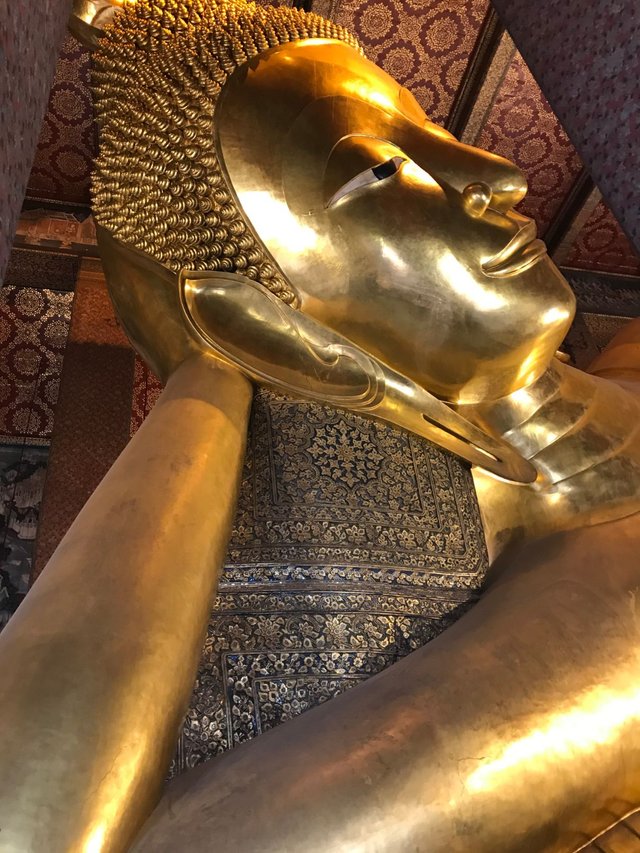 I didn't do many touristy expeditions while in Bangkok and had no idea what to expect when @goblinknackers suggested we visit this complex of temples which is only around 10 minutes by taxi from the Prince Palace hotel.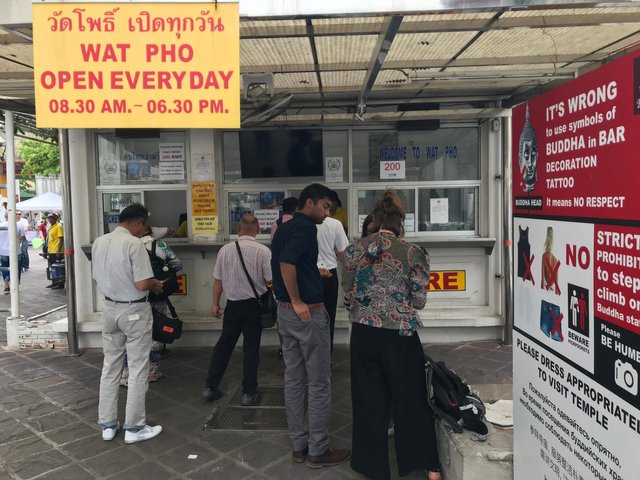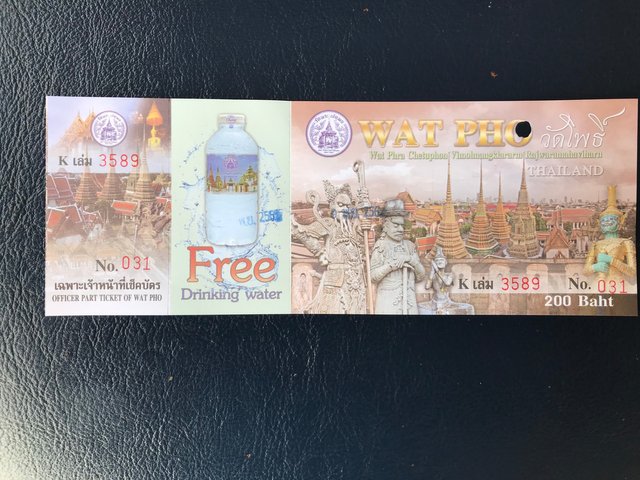 The entrance cost was 200 BAHT which is approximately £5.13 or $6.60 US at current exchange rates, and you get some '*free*' water included in the deal.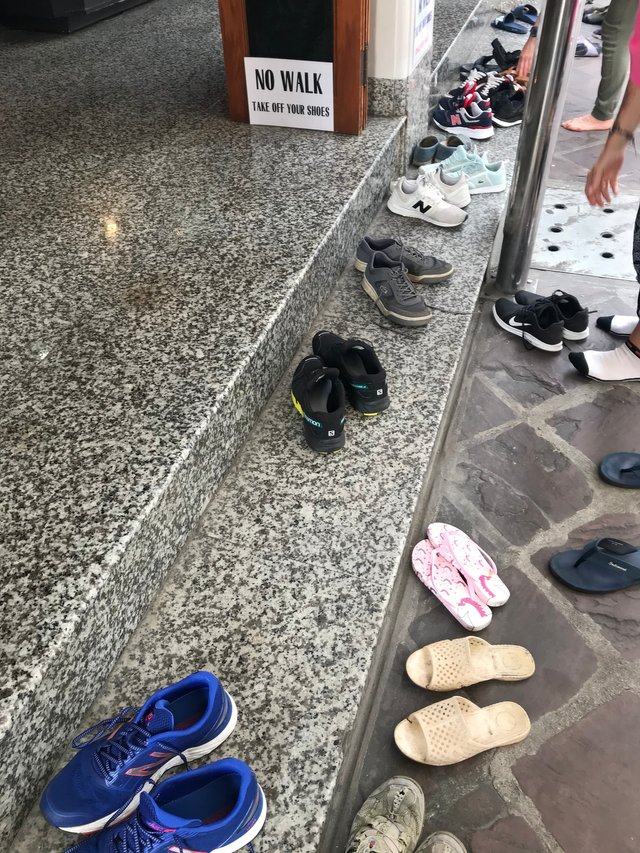 Many areas were 'no shoes' zones and so I would suggest something that does not include laces (like mine) if you visit.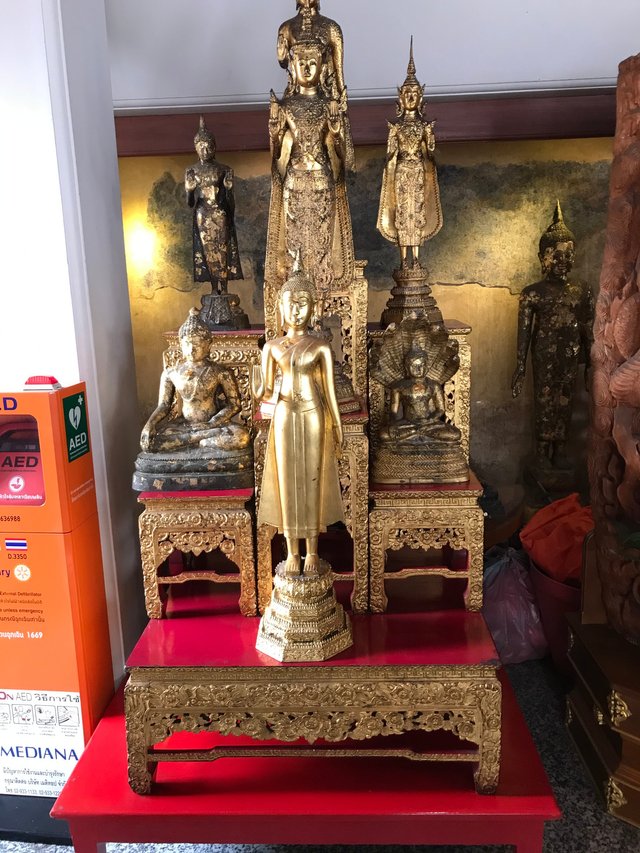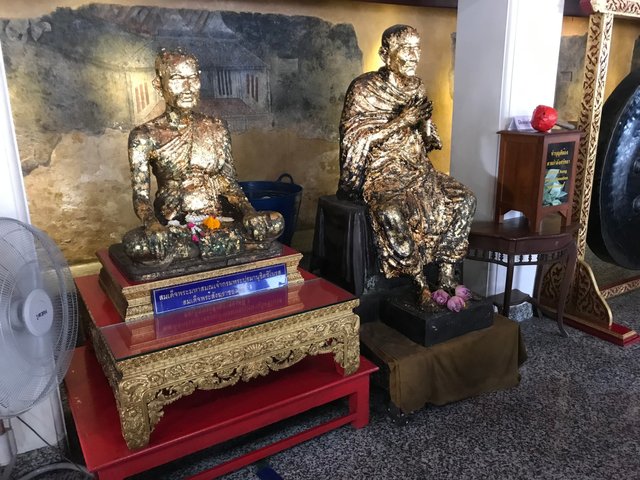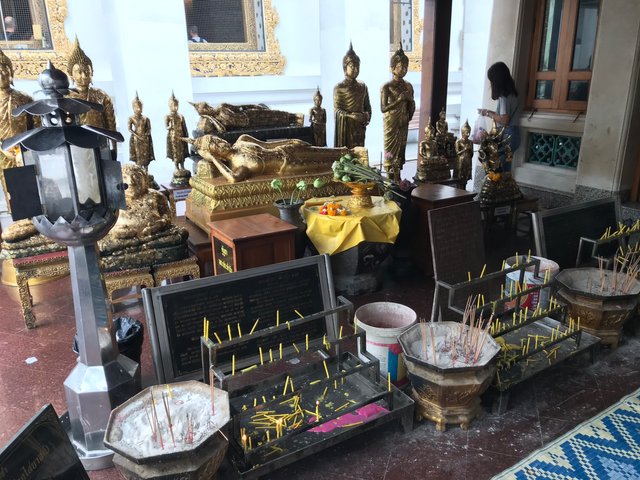 You could buy small strips of gold here and attach them to the Buddha's at this location.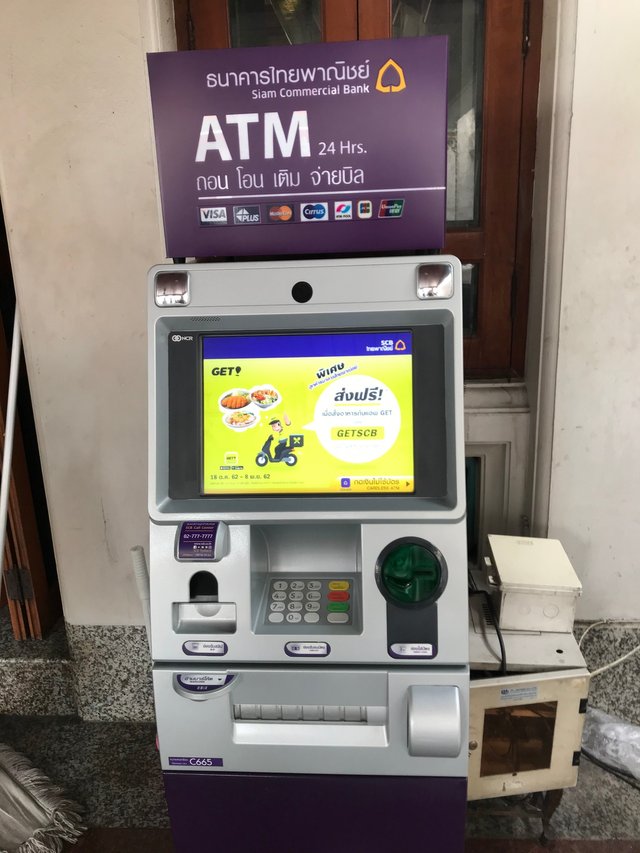 They were not cheap and if you have no money, well no problem as there's a handy ATM here to solve all your financial woes.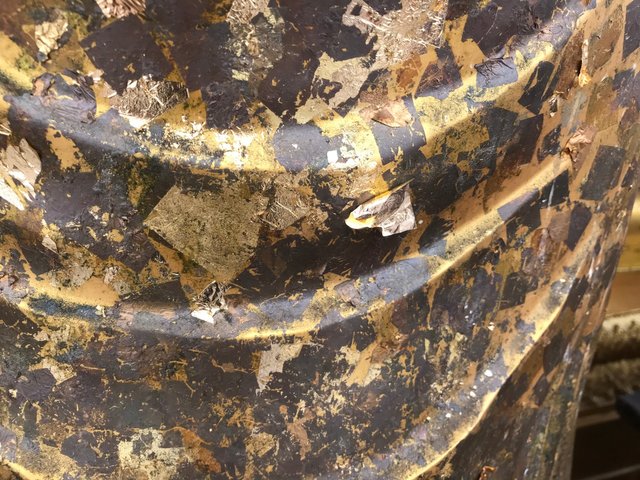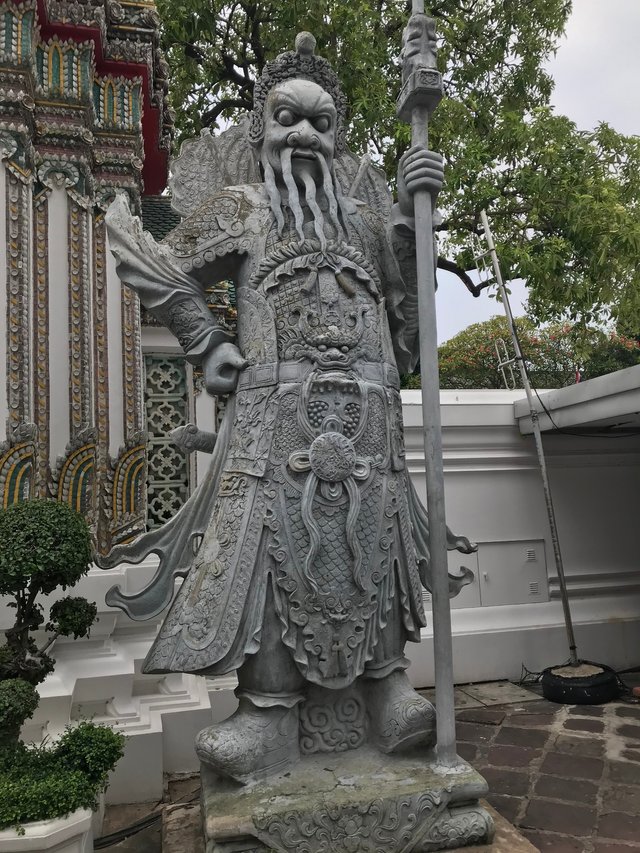 Some of the statues are downright scary. I wouldn't like to meet this dude in a dark alleyway.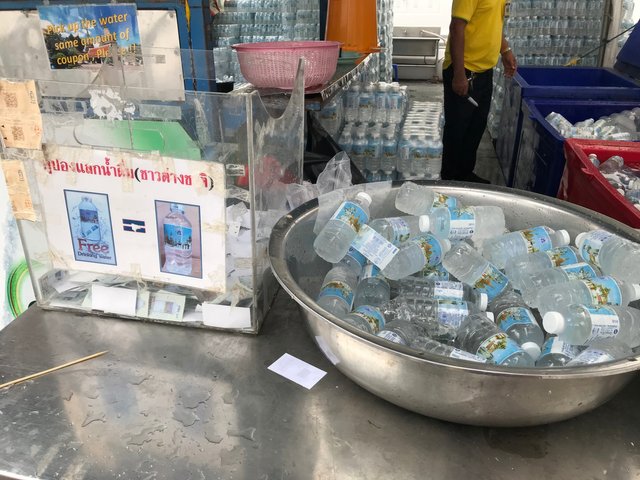 Water was indeed provided, and you could take several if you liked. There didn't seem to be an official handover of your token.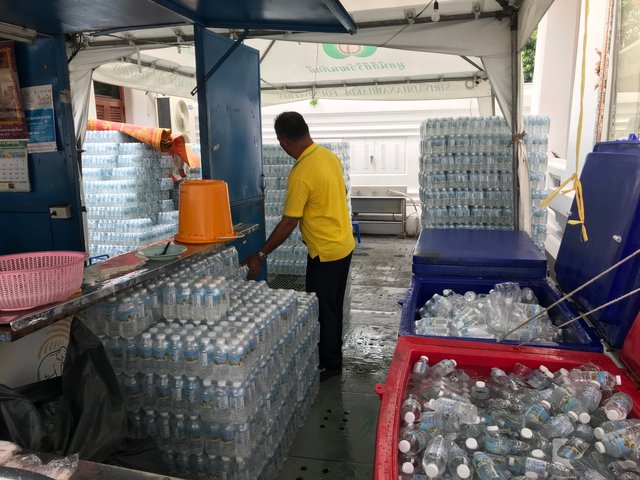 Look at all those plastic bottles. So much for refilling used ones.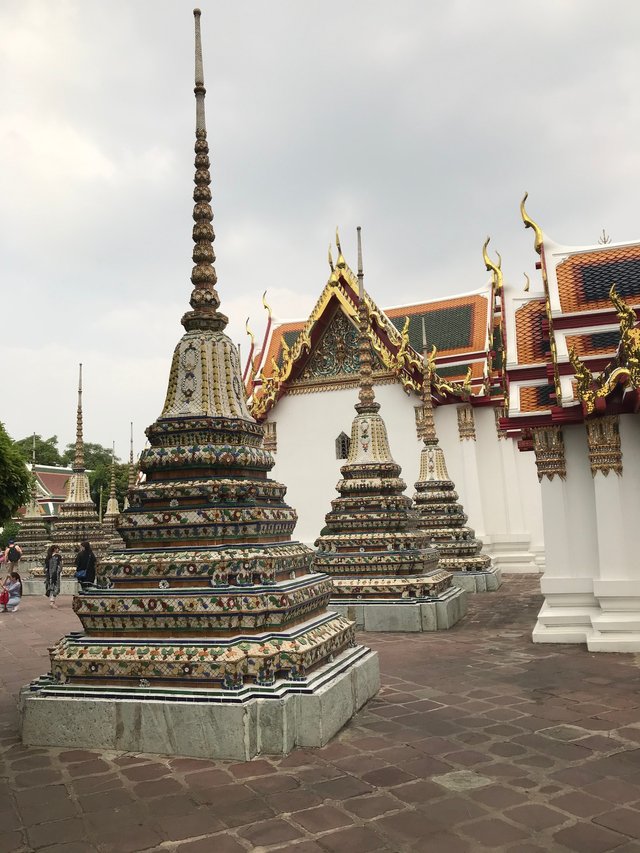 There are temples, plinths, and statues wherever you look. They are positively stacked up right next to each other and quite a sight.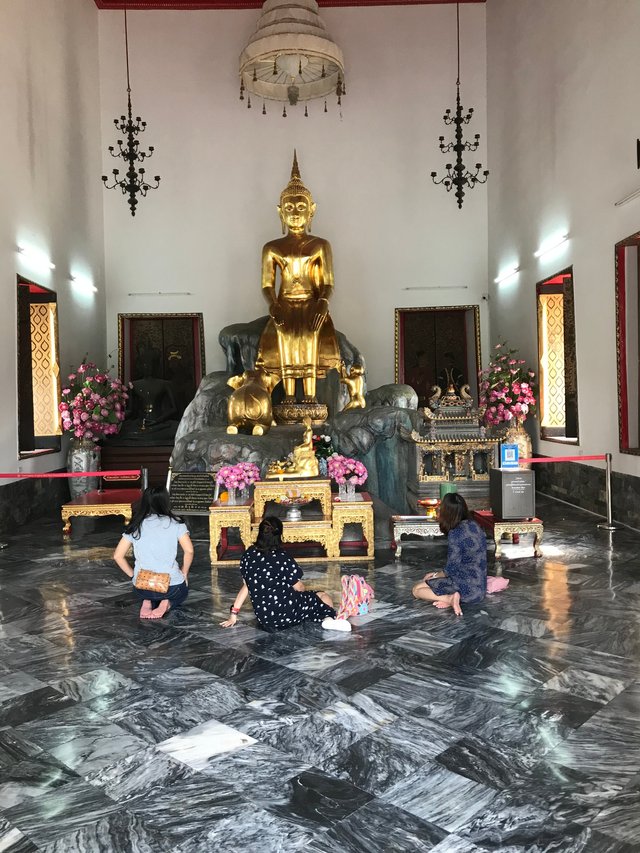 I stopped taking my shoes off after a while as I'm no Buddhist and didn't intend on praying like some were doing. You could see quite clearly from the entrance all that you wanted to see.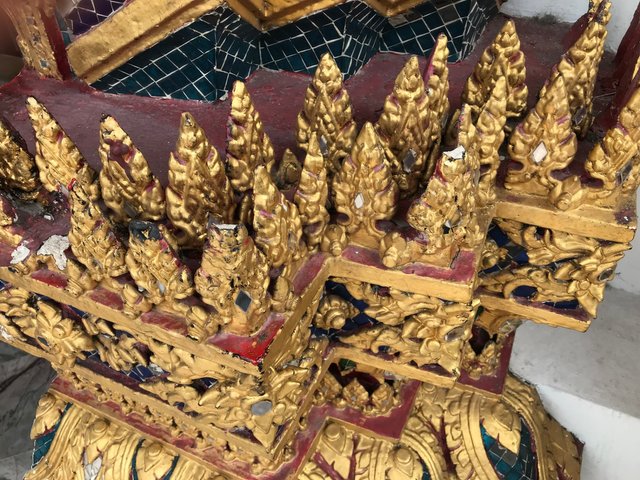 Looking more closely at the intricate work of the figures on this piece I could see plenty of damage done to them. They are quite sturdy so either some clumsy bugger has walked into them or they have been taken purposefully for souvenirs.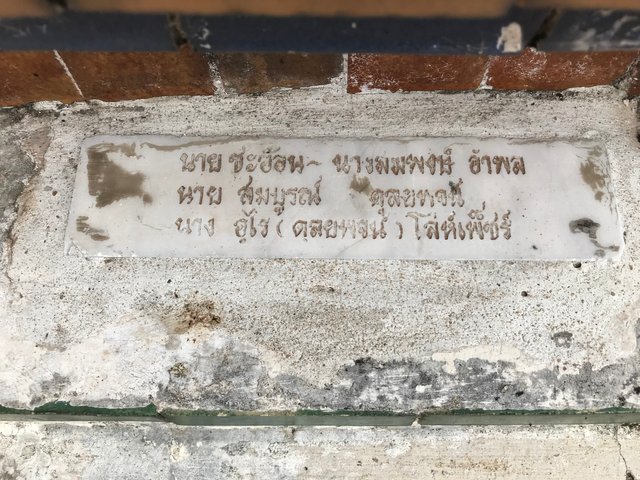 There's little to read unless you can understand the local language. From what I gather these statues and temples are several hundred years old.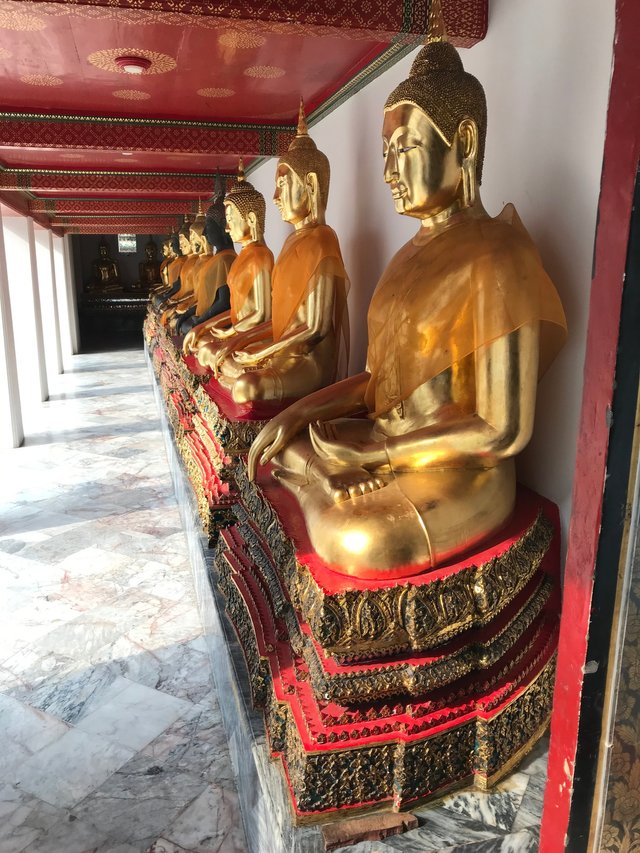 The golden Buddha's were everywhere, and all lined up. Everyone seemed to want this angled photograph.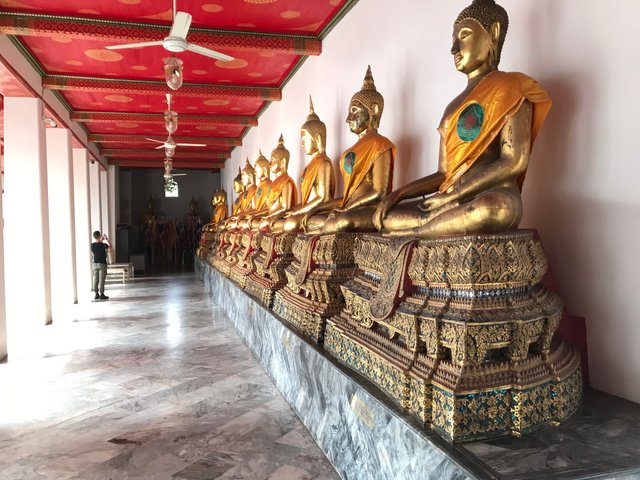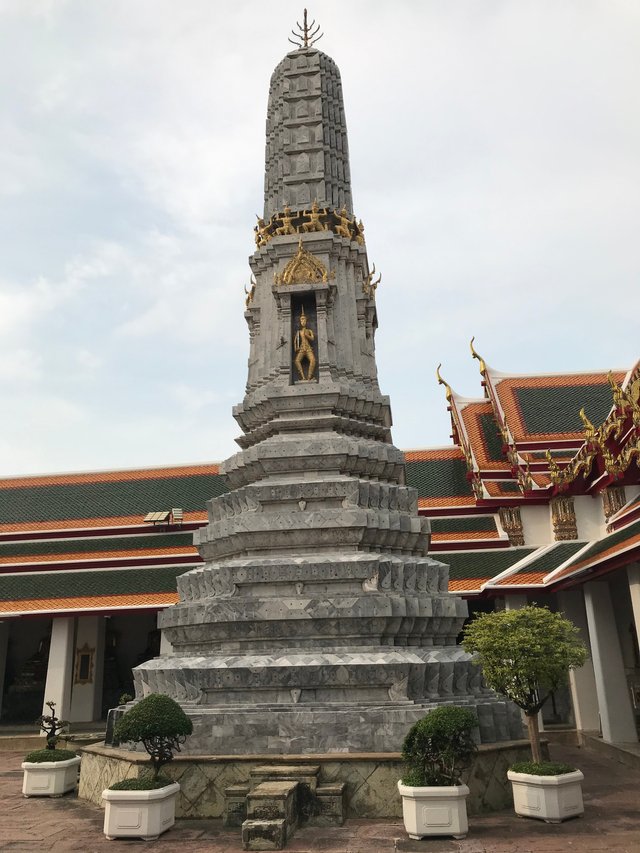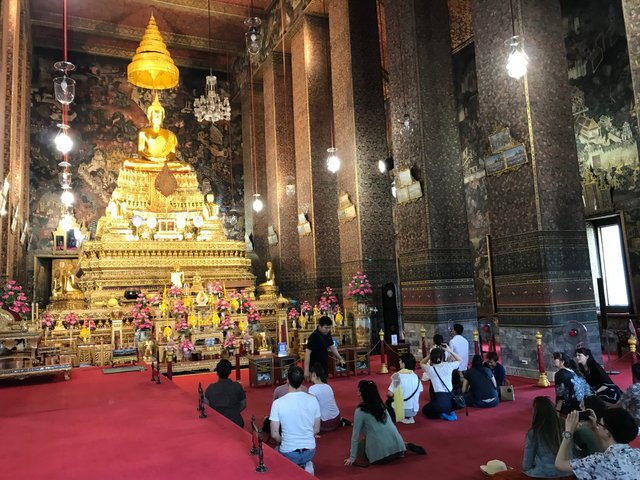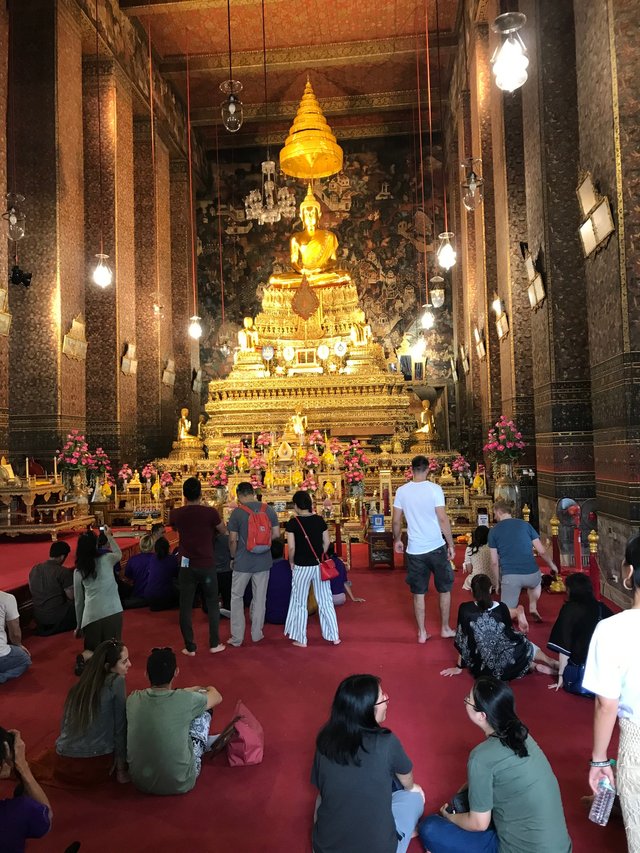 Some temples are bigger than others and this one was proving popular. Gaining a 'people free' snap was impossible in some of the larger ones.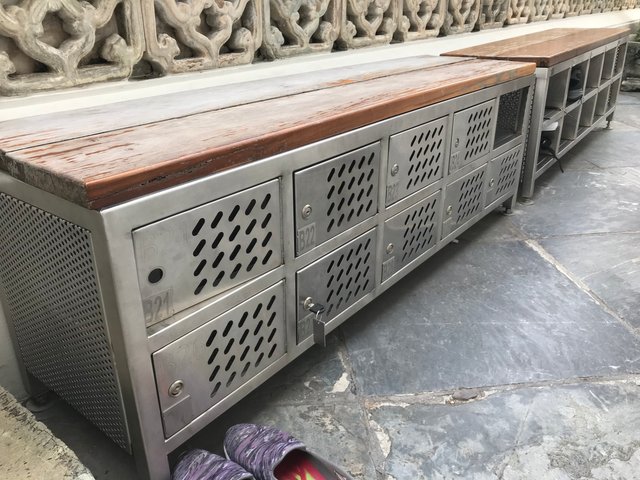 These are lockers for your footwear. They didn't seem to be being used, everyone just chucked their shoes outside the temples.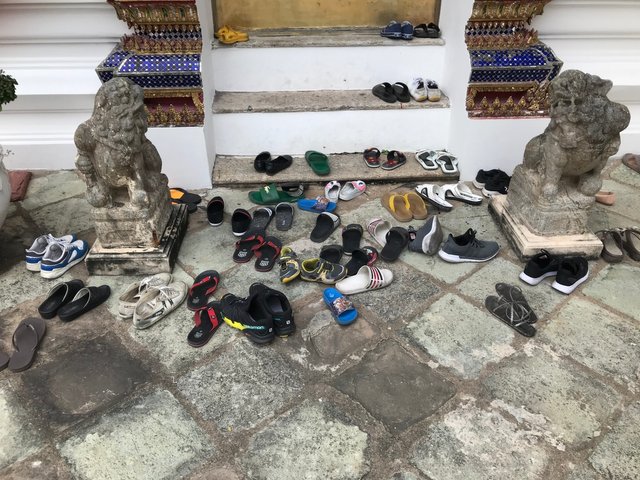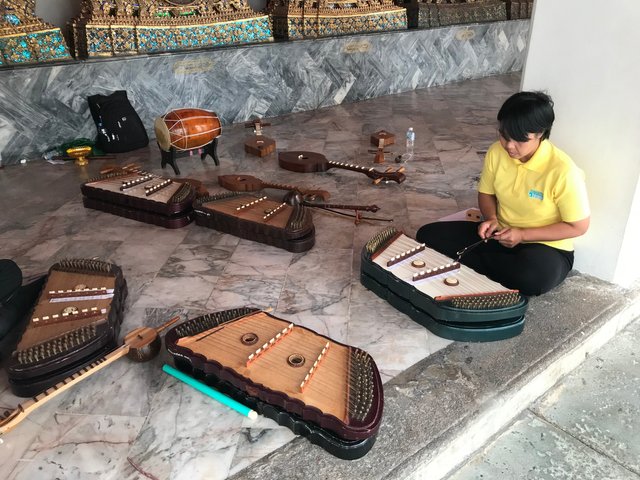 I couldn't tell you what instrument it was, but it seemed appropriate and soothing.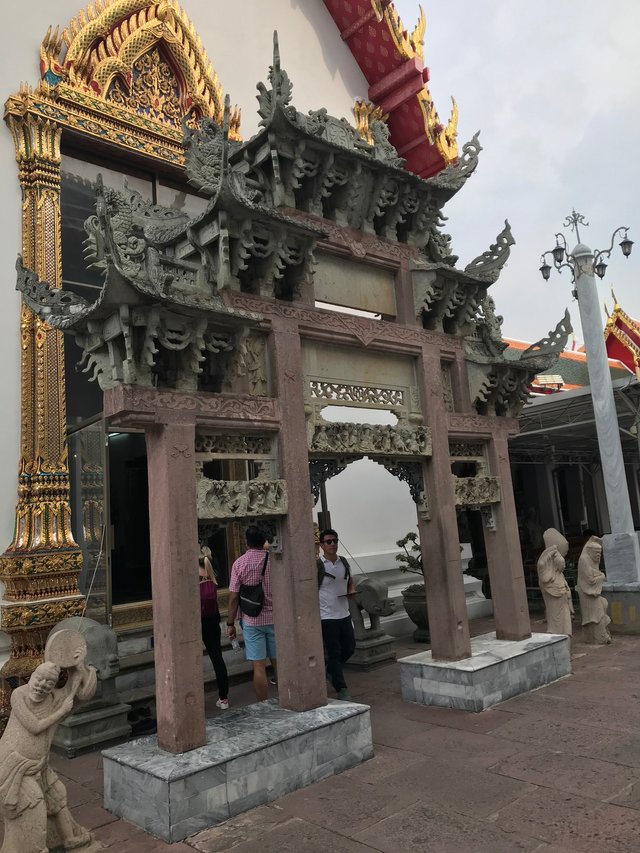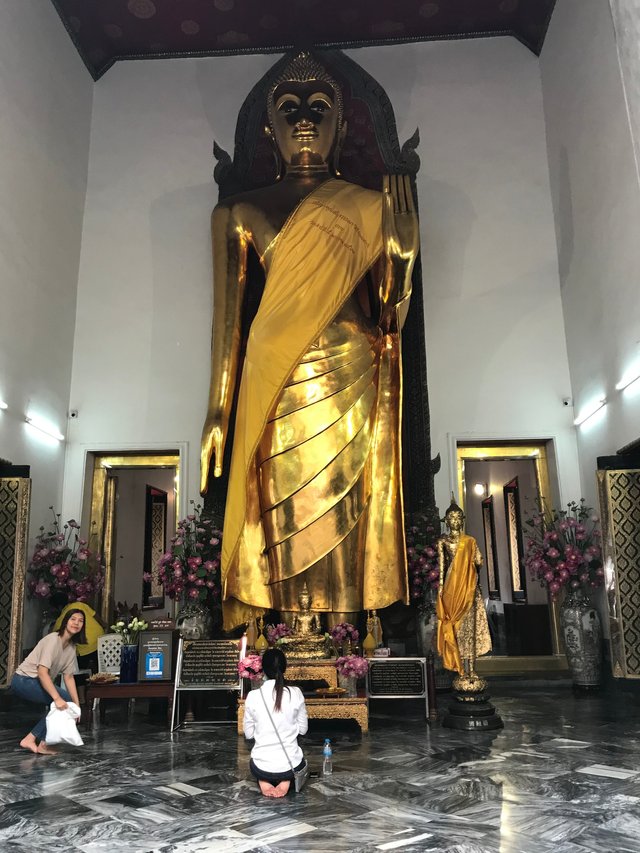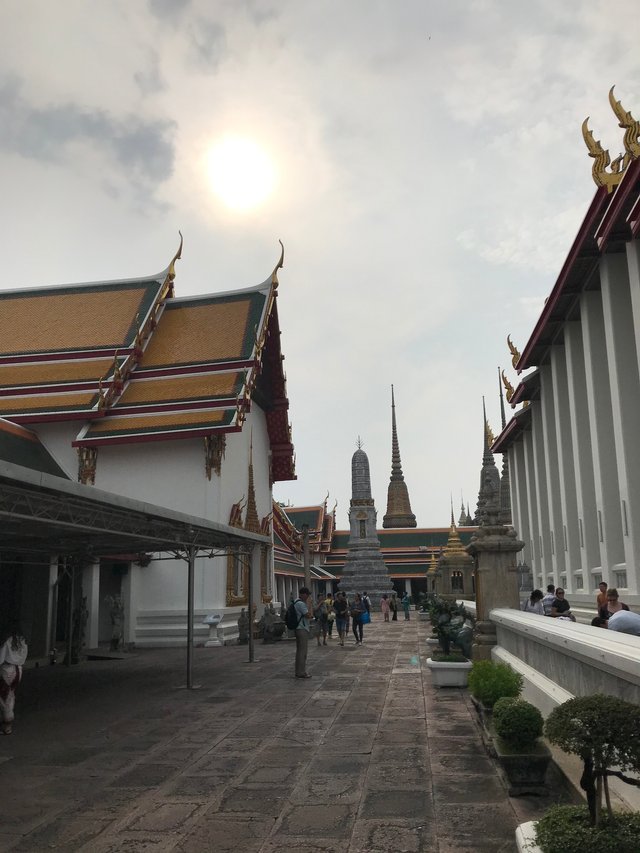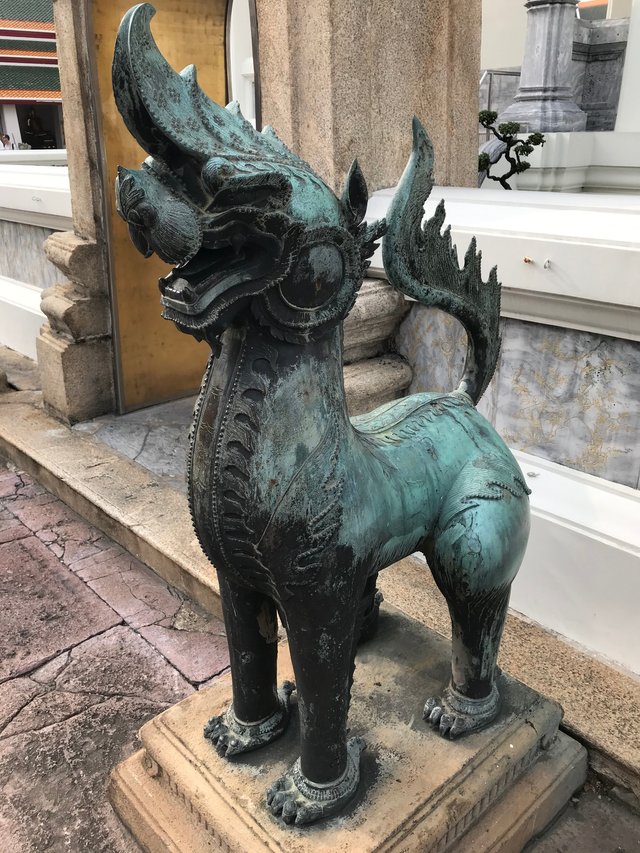 These small statues are not only to be found in Wat Pho but on the streets of Bangkok. I saw several.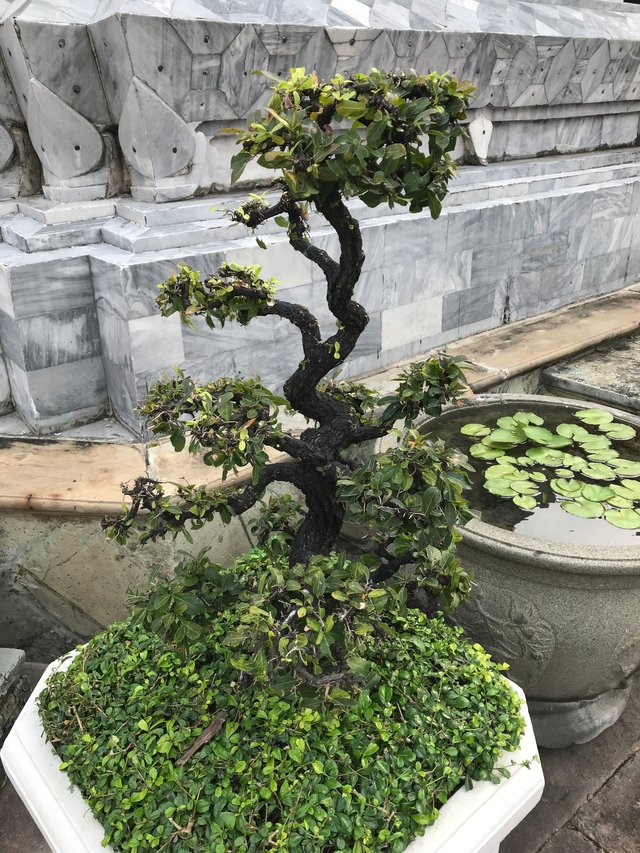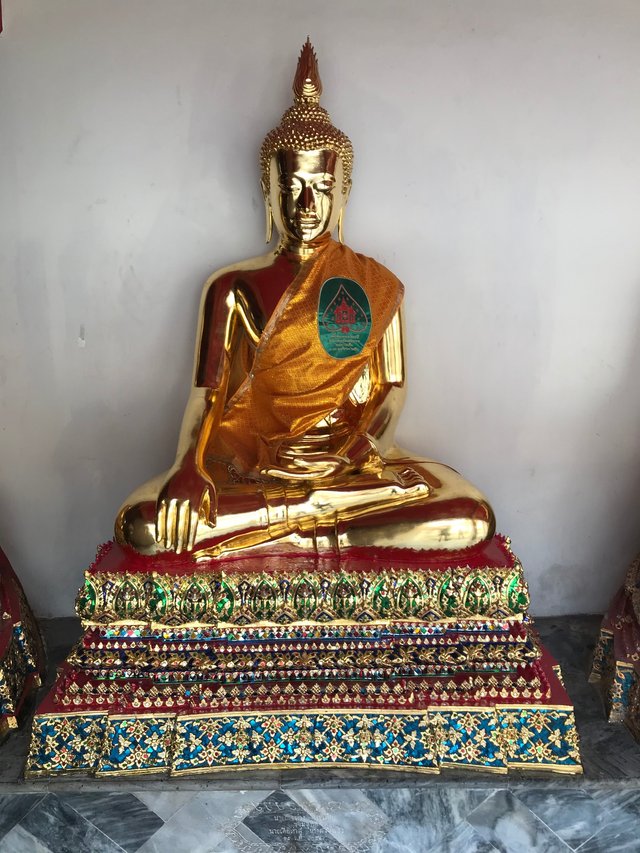 The golden Buddha's may look the same but there were several varieties. The top one looks like a new model whereas the one below looks like it's coming to the end of its sell-by date.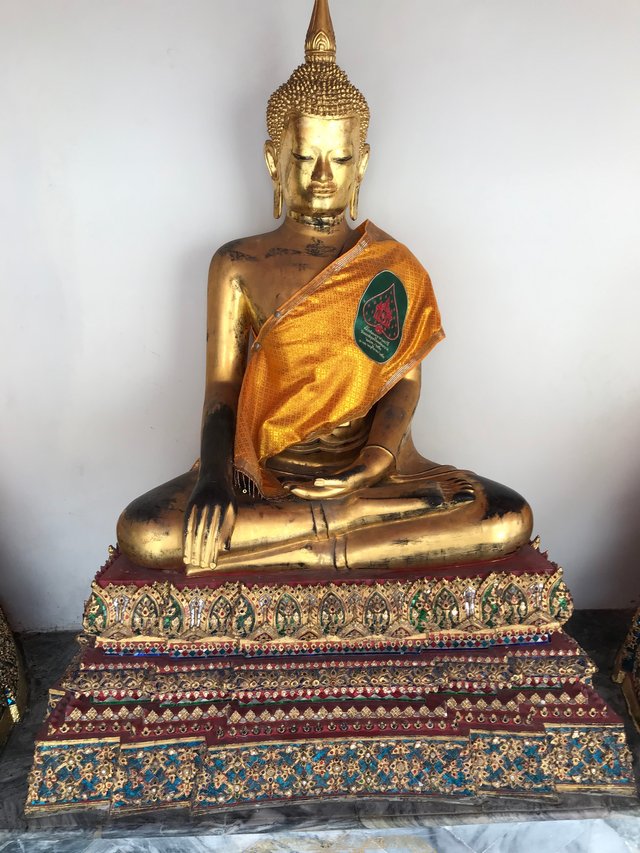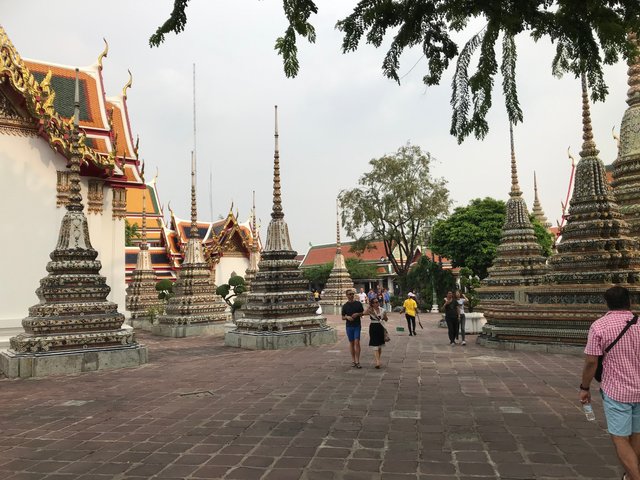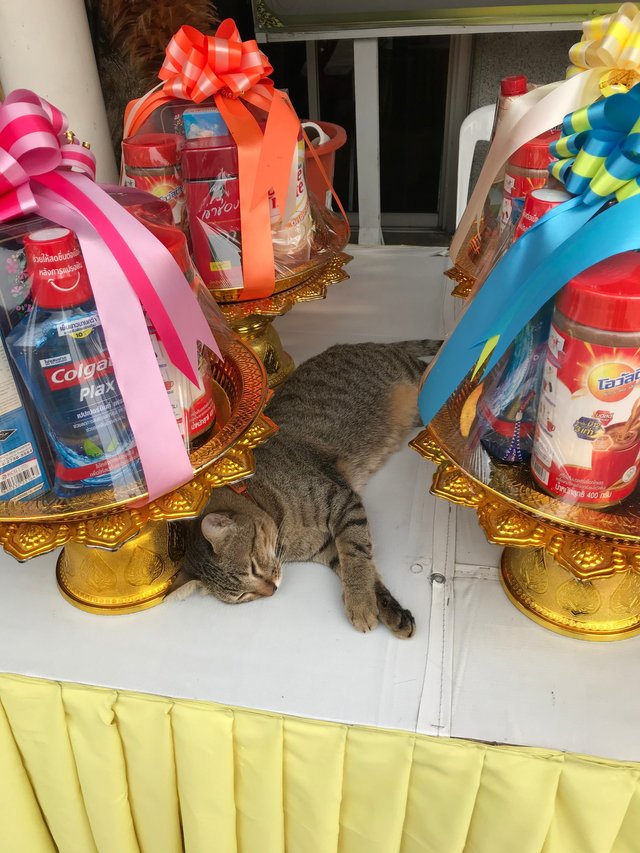 Cats appear to be widely accepted. This one refused to wake up but enjoyed being tickled behind its ears, the only clue was a moving tail.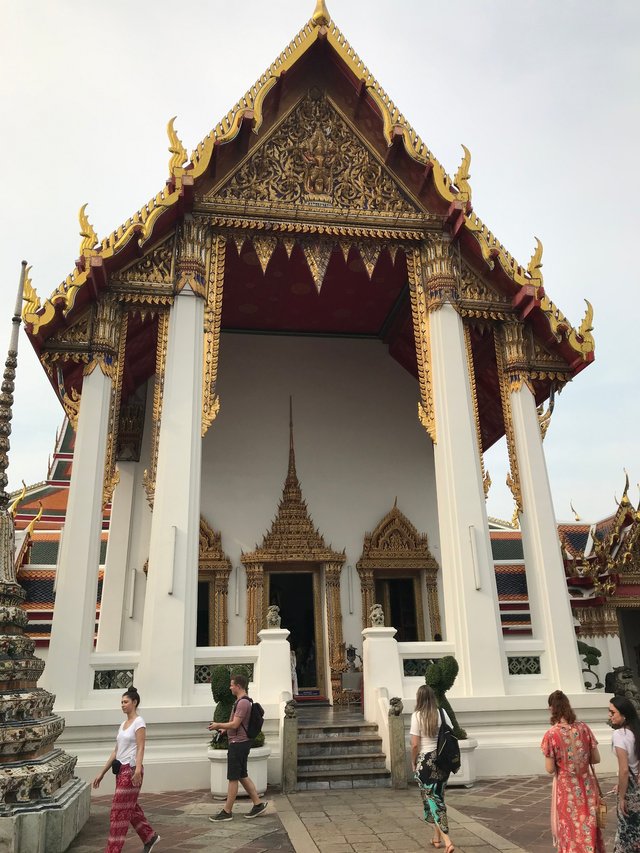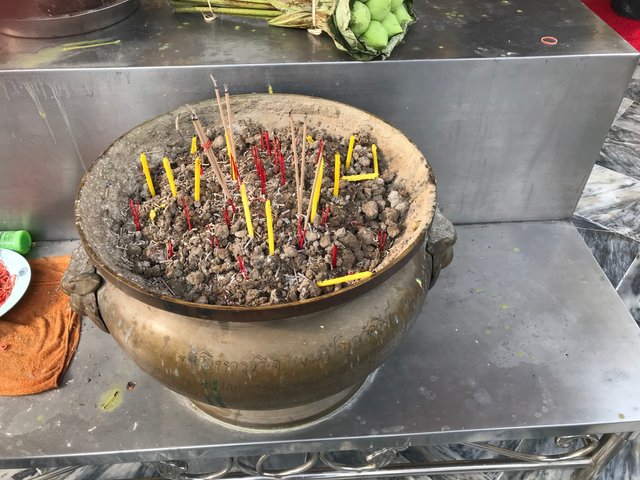 I stayed away from the incense sticks as they were pumping out some heat. It was already hot enough without more.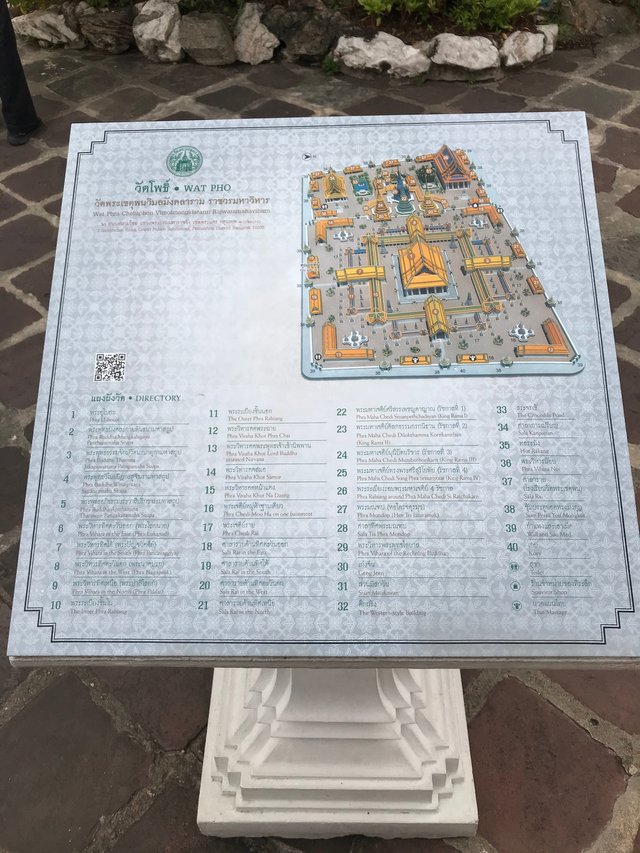 Finding the map may have revealed with the 'Big Buddha' was but it didn't reveal the whereabouts.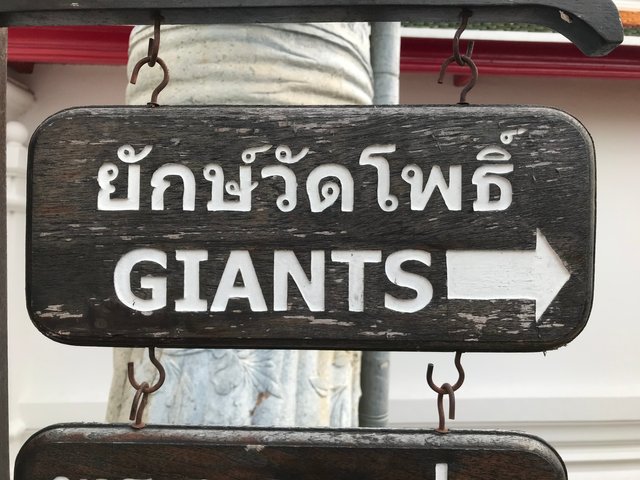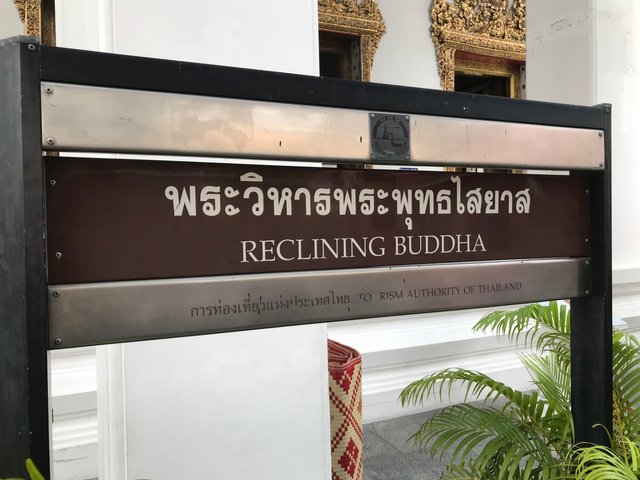 The sign was our first clue, followed by this more direct one.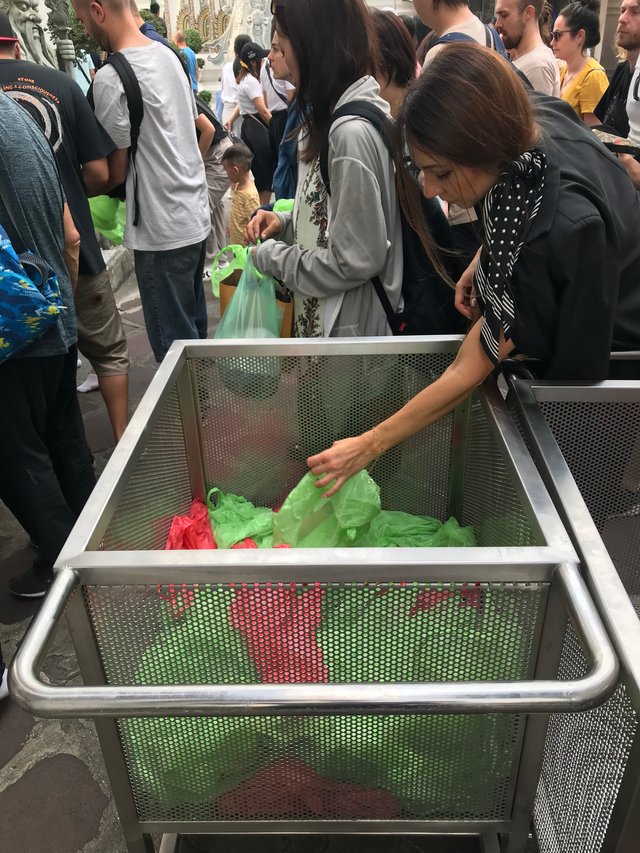 This large temple was very busy and unlike the others' we had to cart our shoes around in a plastic bag (that was provided).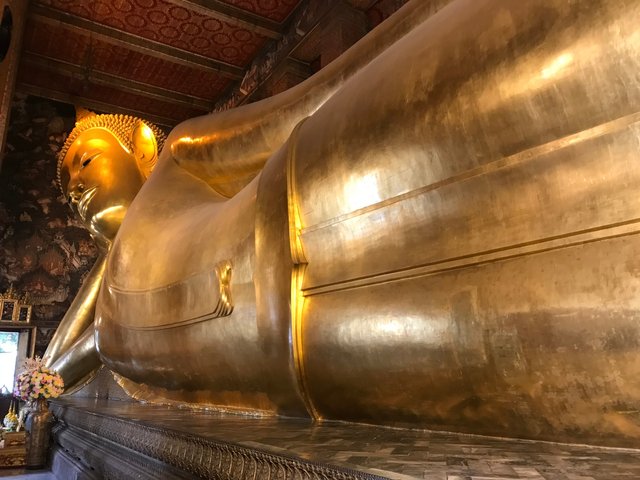 'Big Buddah' aka The Reclining Buddha is big and the further you got toward the massive toes the harder it was to get a people free photograph.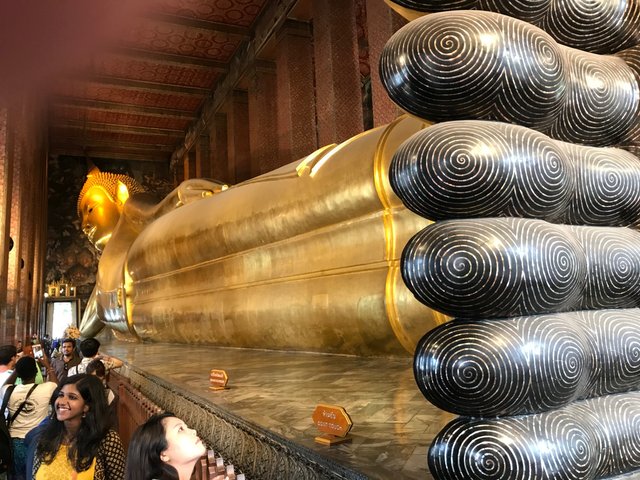 I did manage the head and halfway down the body but the feet area was crowded with tourists clambering for that perfect shot.
He's not solid gold as I first thought, but made of plaster and then gilded.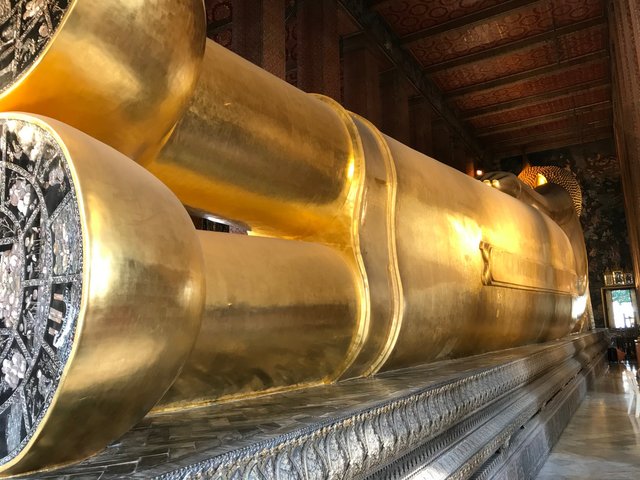 Photographs of 'Big Buddha's' backside and bum are much easier to take. Nobody is interested in this part of him.
Both @goblinknackers came to the same conclusion after walking around Wat Pho. It's not something to be missed but once you have seen all these works of art and figures, you probably don't want to see any more.
We missed the Crocodile Pond. I bet there were Crocs in there, just a hunch.
All photographs are my own.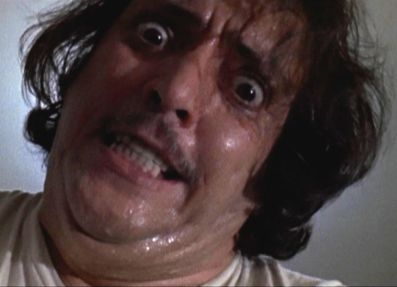 If you found this article so invigorating that you are now a positively googly-eyed, drooling lunatic with dripping saliva or even if you liked it just a bit, then please upvote, comment, resteem, engage me or all of these things.
---
View this post on TravelFeed for the best experience.