Read "Excuse me, more ceviche por favor" on TravelFeed.io for the best experience
---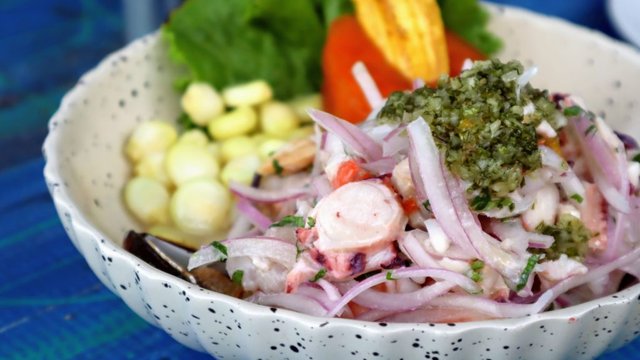 In today's post, let's go for a nice long walk from Barranco to Chorrillos, another beach town in Lima, Peru. Where we're going to have one of the best Peruvian ceviches with great views of the ocean. Delicious, presentable and affordable. Curious where it is? It's El Morocho! Let's eat!
Chorrillos, Lima
In Lima, when people think of staying, they either think of staying in the fancy Miraflores where even for a normal sandwich is quite expensive or think of staying in a Lima historic center where they're close to all the historic sites so it's more convenient to explore. Us? Peruvian Food baby! We're here for the food.
Barranco and Chorrillos are quite close to each other. Both have the busiest beaches in Lima or even in Peru in general so of course, nice Peruvian seafood dishes are not too far anywhere you go. Talking about Peruvian seafood dishes, no way we don't go crazy with ceviche. It's just right along the coast and the seafood dishes are for sure a must.
It's been such a ceviche journey. Our first ceviche ever came in form of appy for the great value menu of the day in Miraflores.. Well, close enough. Street stall homemade ceviche by Peruvian auntie at Surquillo market. Best value for ceviche we had yet. A big fancy plate of seafood ceviche at the famous El Muelle in Barranco. Today, again, we're going for Ceviche in Chorrillos.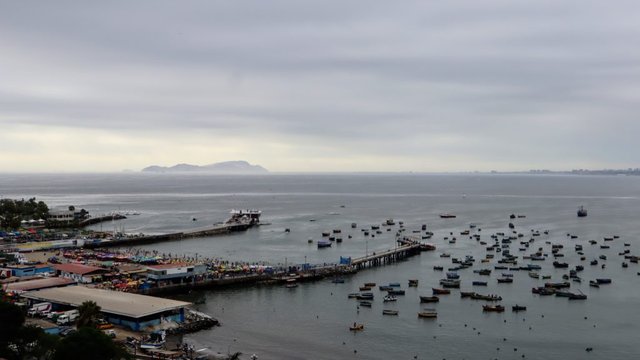 Playa Agua Dulce in Chorrillos, Lima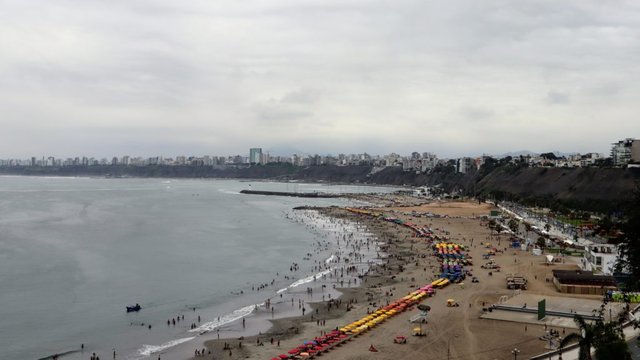 Playa Pescadores in Chorrillos with Barranco far away in the background
Walking from Barranco to Chorillo
It's so possible to walk from Barranco to Chorrillos. Also, there are buses running every so often. Lucky us, our Airbnb is pretty much in between both cities so we ended up just walking. It's quite an enjoyable walk with the nice warm sun in cooling weather.
Around 40 mins walk 'Ahem! Maybe let's stop by for some delicious local food?' Great idea! Luckily, just like magic, one of the not easy to find local food places was just right there in front of us so we scrolled in and ordered a dish. Chicken stew with some kind of soy served with rice. Hmm, the #Asian blood was all pumping real hard. #jk
The meal comes with a drink. Seems like it's always like that here in Peru. S/ 12 Cha ching! Now, let's continue walking to our destination for the day, Chorrillos beach and around then, happy ending at the finest bowl of Peruvian Ceviche.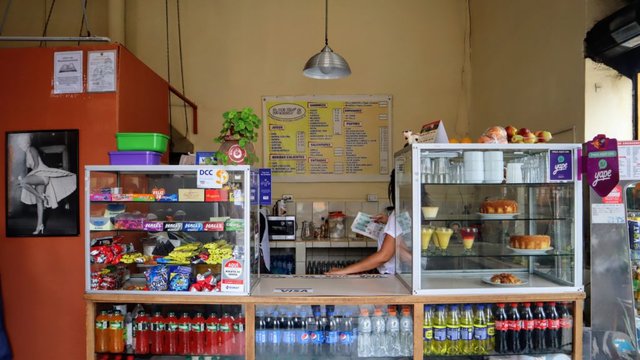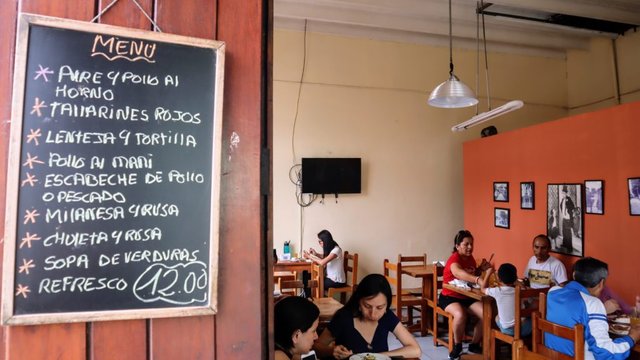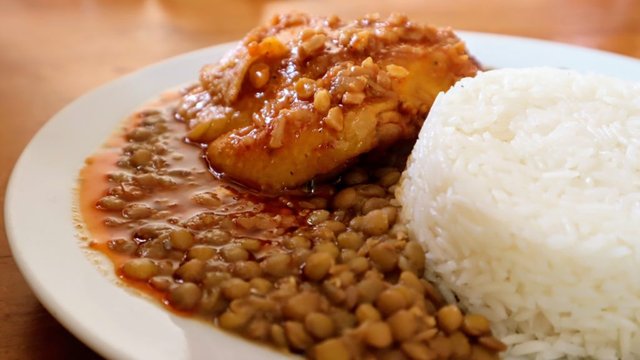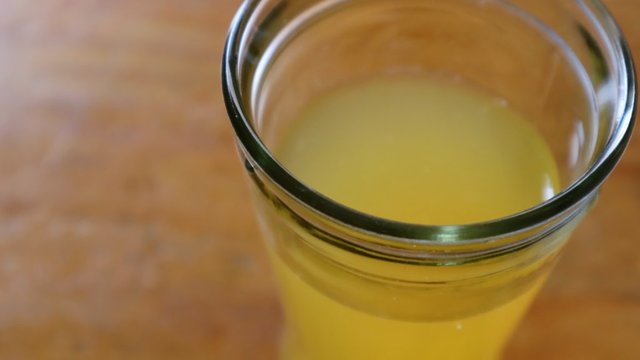 El Morocho, Chorrillos.
Honestly, we didn't intend to come to El Morocho. We were going to visit Restaurant SONIA for its famous ceviche but seemed like it's close! We're glad though! We found this nice looking restaurant just right around the corner with the ocean view, El Morocho.
The minute we're walking towards the restaurant, a waiter was already there welcoming and showing us the menu. So much seafood, so much alcoholic drink. Less than 5 minutes walk from Playa Pescadores, Chorrillos you will get here. The place looks quite nice but let me tell you, the food was delicious and it's affordable.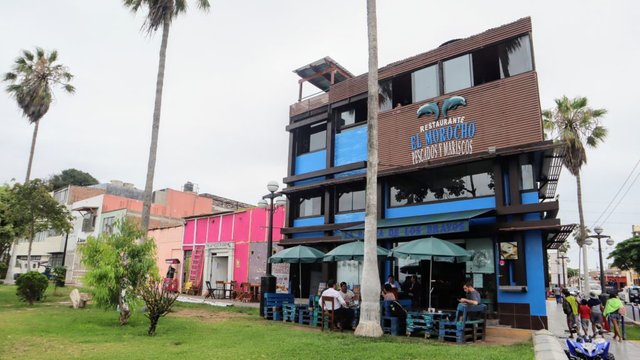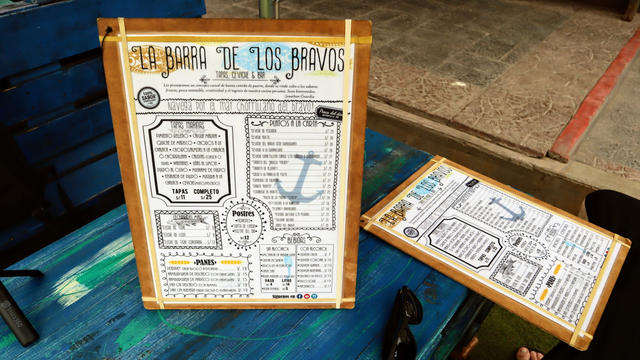 The food at El Morocho, Chorrillos
Without any more guessing game, a small little bowl of corn nuts was served giving you that addictive crispy dose before we even make an order. They Peruvian are drugging us with their corn! Seriously, the purple corn drink, Chicha Morada is also addictive! Dang it!
At this laid-back seafood restaurant in Chorrillos, El Morocho. It's our first time we tried the famous Peruvian Pisco Sour for the very first time. I can't say with confidence that I like it. Maybe I needed more time to adjust to the fact that,there's eggwhite in my cocktail drink!
Anyways, let's get to ceviche...
Peruvian seafood Ceviche (S/ 25) at El Morocho, Chorrillos
Peruvian Ceviche, Fresh raw fish and cooked seafood cured in citrus juices, such as lemon or lime, and spiced with garlic, chili peppers, chopped onions, salt, and coriander
Just like we had ceviche the other day at El Muelle in Barranco, their ceviche is just as well pre-pared and very presentable. Big pieces of octupus, some mussels, snails and of course, the semi-cooked fish that's as fresh as they could find to offer.
Peruvian style, potato and corn gotta be there! Here at El Morocho, step up their game a bit with a crispy thin slice of platano. That was interesting to see.
Fish Sandwich (S/ 12) at at El Morocho, Chorrillos
Freshly toasted but with a spiced fish patty. A bunch of onions and of course, Peruvian style, some corn and potatoes gotta be added.
Honestly, I'm not a fan. It's quite dry and the patty falling apart all along. I had a few bites and it's Kev's job to finish it all off.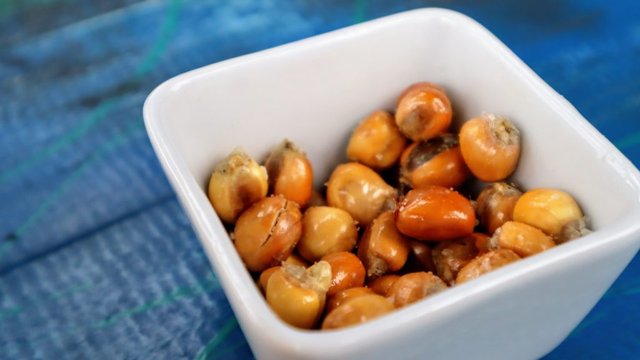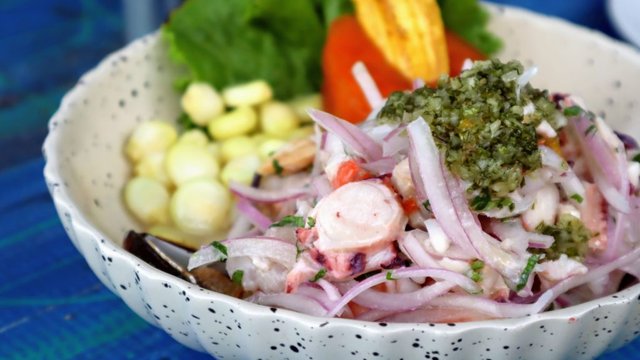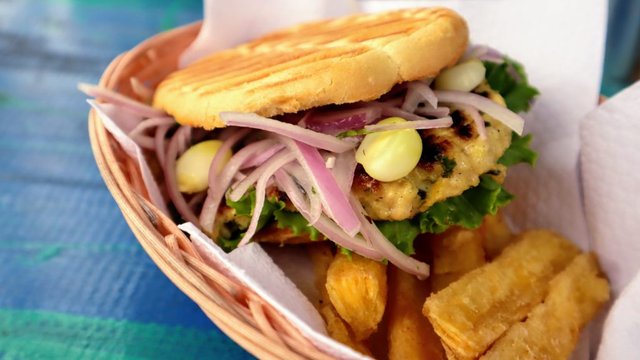 Love their ceviche and the service was great. El Morocho is located in such a nice area with a nice view of the Pacific ocean as well. Also, love how affordable it is.
Cholliros itself is also pretty chill just to come walk along the coast enjoying the sea view, beach vibes and maybe some great fresh seafood the city has to offer. El Morocho could be a great choice but there are also a lot more around. Follow your instinct!
Restaurante El Morocho
Av. Malecon Grau 1191, Chorrillos 15064
(01) 2527336
Hours: Everyday 11AM-5PM
㋡ Get $55 TRAVEL CREDIT
㋡ GET PAID to Google Search
㋡ EARN CRYPTO while browsing
🎥 Check out all MY GEAR
---
All copy and photos are original content by me.

TO SUPPORT WITH LOVE 💙 PLEASE SUBSCRIBE!!! TO MY SUPER DUPER AWESOME FOOD VLOG CHANNEL AND THE BRAND NEW 360° VR TRAVEL CHANNEL. SUPER FUN! COME JOIN! :)
---
View this post on TravelFeed for the best experience.