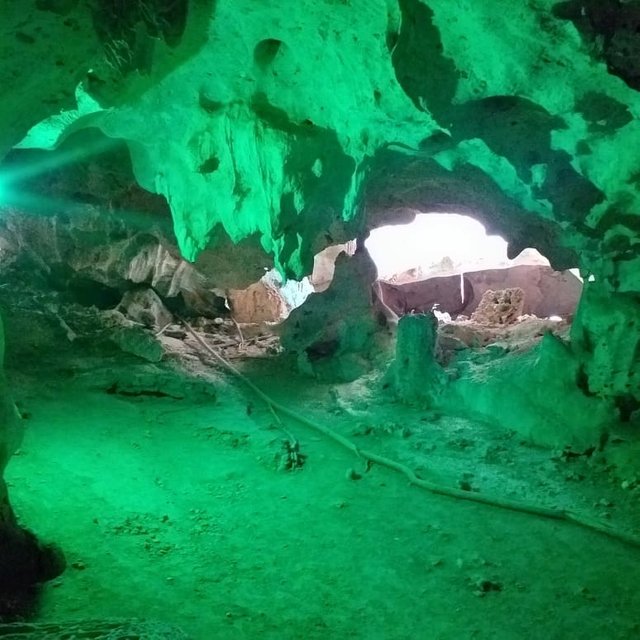 sourse
Good evening dear friends today I want to present a very beautiful and magical place of the Precious and Blessed Island of Jamaica this magical place of whom I speak is located in Runaway Bay a city in the parish of Saint Ann on the north coast and are Grotto Grotto Grotto caves and a major tourist attraction ..
Buenas noches queridos amigos hoy quiero presentarles un lugar muy bello y mágico de la Preciosa y Bendecida Isla de Jamaica este magico lugar de quien les hablo esta ubicado en Runaway Bay una ciudad en la parroquia de Saint Ann en la
costa norte y son Las Grutas de Green Grotto unas cuevas especulares y una importante atracción turística..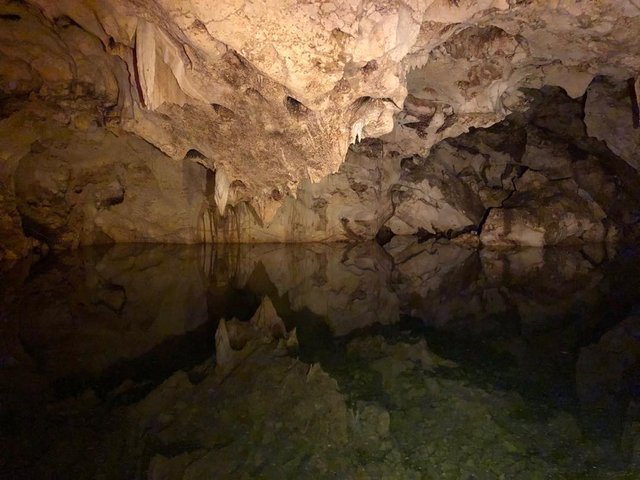 It is a large limestone cave with unique rock formations, which includes stalactites and stalagmites. In this cave inhabit nine species of bats, which is almost 50% of all species of bats in Jamaica.
Es una gran cueva de piedra caliza con formaciones rocosas únicas, que incluye estalactitas y estalagmitas. En esta cueva habitan nueve especies de murciélagos, que es casi el 50% de todas las especies de murciélagos en Jamaica.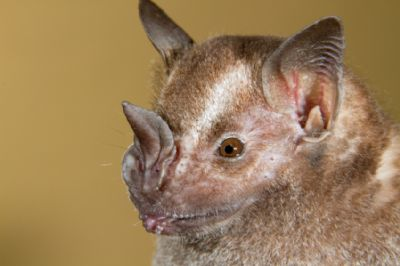 sourse
Green Grotto Caves, which is 1,525 meters long and 12 meters deep, and is characterized by camera chambers and light holes and an underground lake: called Lake Grotto. The fundamental characteristic of the caves is the huge maze of cavities where impressive rock formations occur
Green Grotto Caves, que tiene 1.525 metros de largo y 12 metros de profundidad, y se caracteriza por cámaras de agujeros de luz y un lago subterráneo: llamado Lake Grotto. La característica fundamental de las cuevas es el enorme laberinto de cavidades donde se forman impresionantes formaciones rocosas.
This green cavern has great mystery and is surrounded by vegetation and supply of crystalline waters that flow from its secret depths.
esta caverna verde tiene gran misterio y está rodeada de vegetación y abastecimiento de aguas cristalinas que fluyen desde sus profundidades secretas.



It shines in that color due to the presence of a green algae that covers its rock walls.
resplandece en ese color debido a la presencia de un alga verde que cubre sus paredes de roca.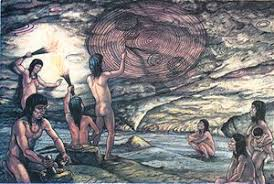 sourse
The history of the caves of the green grotto dates back to the time of the first inhabitants of the island, the Arawak Indians known as the Taínos. These were used as homes, it was also the refuge of Spaniards to hide from the English when they invaded the island in 1655.
la historia de las cuevas de la gruta verde se remonta a la epoca de los primeros habitantes de la isla, los indios arawak conocidos como los taínos. estas fueron usadas como viviendas también fue el refugio de españoles para esconderse de los ingleses cuando invadieron la isla en 1655.
In the mid-twentieth century, between the two world wars, they were used by smugglers carrying weapons to Cuba. In recent years, during World War II, the Government of Jamaica had access to the cave entrance as a rum store in barrels.
A mediados del siglo XX, entre las dos guerras mundiales, fueron utilizadas por contrabandistas que llevaban armas a Cuba. En los últimos años, durante la Segunda Guerra Mundial, el Gobierno de Jamaica tuvo acceso a la entrada de la cueva como almacén de ron en barriles.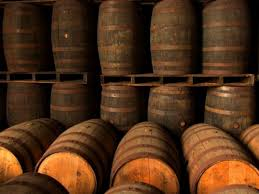 sourse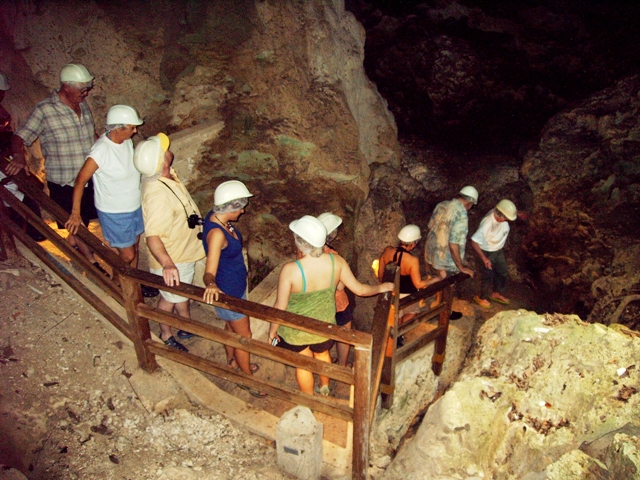 sourse
. It is recommended to wear comfortable shoes and a hard hat.
. The price to access this place is approximately: US $ 20 per adult and 10 per child between 4 and 12 years.
. Hours: open every day from 9am to 4pm.
. Se recomienda usar calzado cómodo y gorro duro.
. el Precio para acceder a este lugar es de aproximadamente: 20 dólares estadounidenses por adulto y 10 por niño de entre 4 y 12 años.
. Horario: abre todos los días de 9am a 4pm.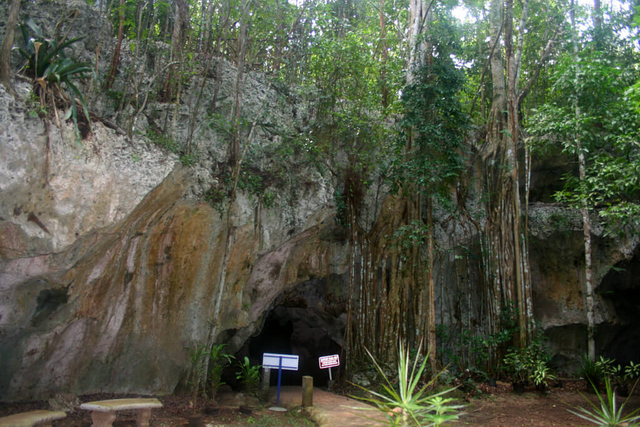 sourse
This natural gem is also known as the Runaway Bay Caves, Cave Hall, Discovery Bay, Dry Harbor, Hopewell, Ron and Dairy, Green Grotto this is one of the most prominent natural attractions of Jamaica.
Over time, the Jamaican government has recognized the unlimited potential of this place and placed on the property and operation of Urban Development Corporation and St Ann Development Company respectively
Since then, Green Grotto Caves has been transformed into a world-class attraction that obtained the Green Globe 21 certification since 2003 and in 2009 obtained the platinum status certification.
until a new opportunity dear friends God bless you ..
Esta joya natural es Conocida también como las Cuevas de Runaway Bay, Cave Hall, Discovery Bay, Dry Harbor, Hopewell, Ron y Dairy, Green Grotto esta es una de las atracciones naturales más destacadas de Jamaica.
Con el tiempo, el gobierno de Jamaica ha reconocido el potencial ilimitado de este lugar y ha colocado en la propiedad y operación de Urban Development Corporation y St Ann Development Company respectivamente
Desde entonces, Green Grotto Caves se ha transformado en una atracción de clase mundial que obtuvo la certificación Green Globe 21 desde 2003 y en 2009 obtuvo la certificación de estado platino.
hasta una nueva oportunidad queridos amigos Dios los bendiga ..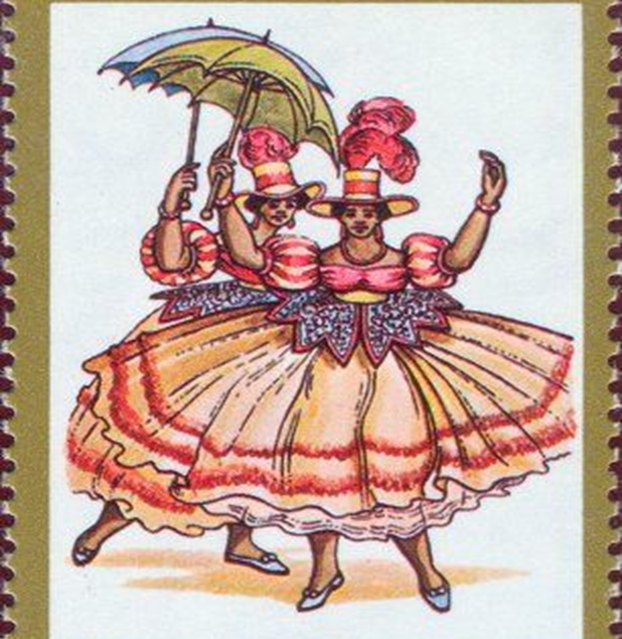 ---
Posted via ReggaeSteem | Reggae Culture Rewarded