I was at Shuang Lin Monastery, a more than 100 year old temple, recently. They usually have lantern decorations during Mid-Autumn Festival weekend. I didn't have time to go this year. When I was there, I still see many of the lanterns. It's not light up in the day but still nice among the trees and other things.
我最近在双林寺,一座有100多年历史的寺庙。他们通常在中秋节周末有灯笼装饰。今年我没有时间去。 当我在那里时,我仍然看到许多灯笼。 白天时没点亮但在树木和其他事物中仍然挺好看的。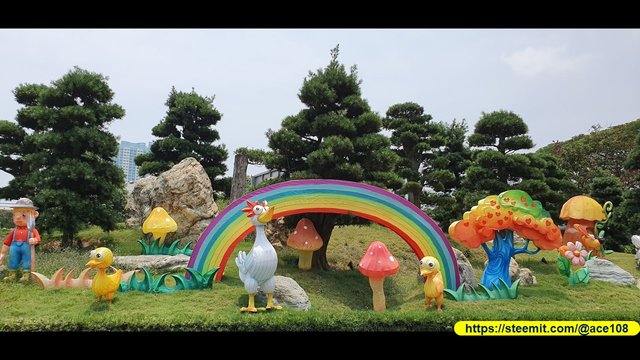 🎶Meanwhile, some music for you to enjoy as you read. This piece is part of Vivaldi's The Four Seasons, particular the first of the 4 violin concertos, called Spring.

🎶让大家继续读的时候,欣赏一点音乐。这件作品是维瓦尔第的"四季"的一部分 - 4小提琴协奏曲中的第一首,名为"春天"。

Source | 来源: https://musopen.org/

https://soundcloud.com/alan-chang-563971986/four-concerti-grossi-4-vivaldi-op8-i-la-primavera-allegro-largo-allegro
Source:
https://musopen.org/music/2213/antonio-vivaldi/the-four-seasons/

🌳
On one side after the entrance, I normally see rows of trees which were then accompanied by many different lanterns.
一进去的一边,我通常见到一排排的树可那次有灯笼配。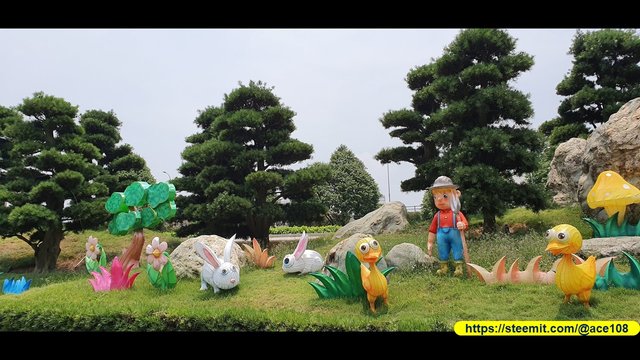 It's really a long stretch of trees outside the first section. Have a look at a few more photos I took.
这是一段相当长的场地在第一区的外面。看看我拍的几张照片。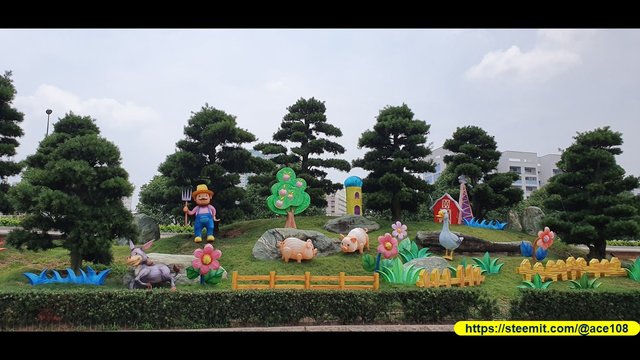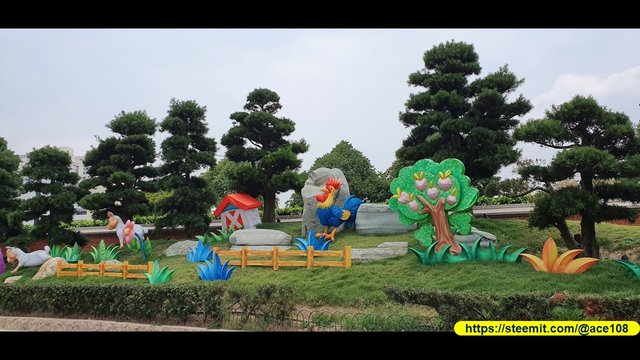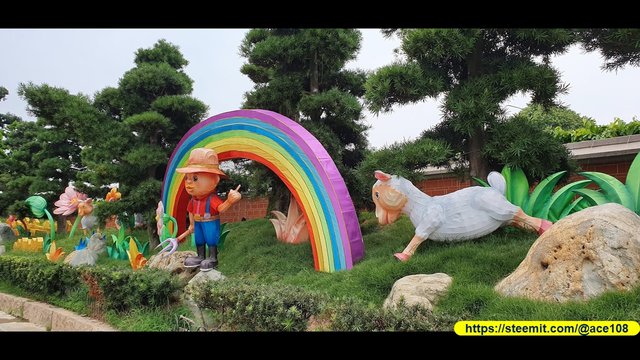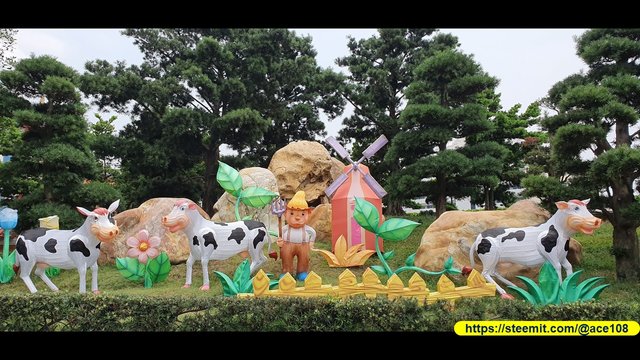 Here the small road is outside the second section. It's lined with more trees and bonsai.
这里小路是第二区的外面。两边都有树和盆栽。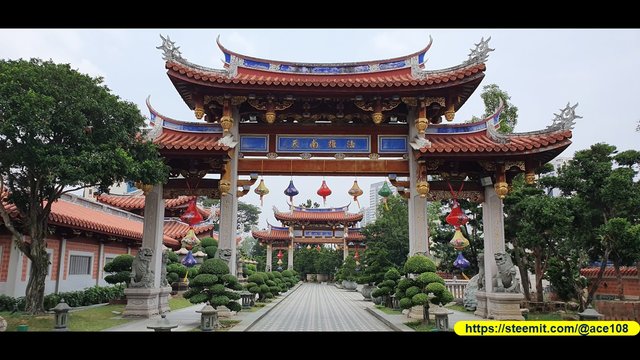 Outside the entrance to the second second I could see the pagoda outside the third second.
在第二区的入口能看见第三区外面的宝塔。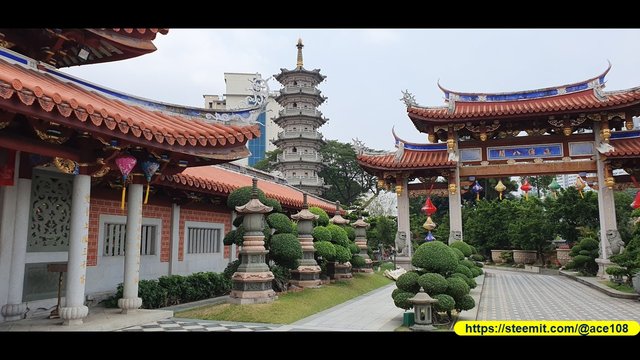 The doors going into the second section has the Door Gods.
门上有门神。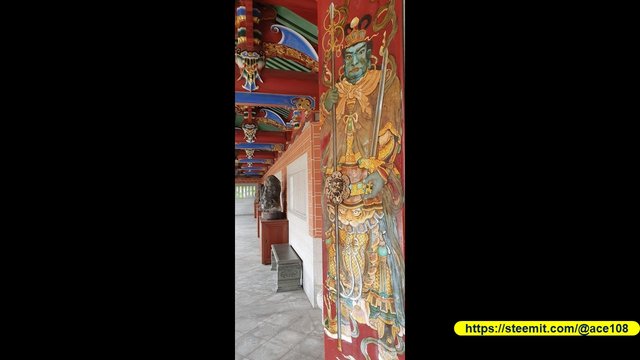 Around the temple are planted many Luohan Song (Podocarpus macrophyllus or Yew padocarp ), big and smaller ones.
在那里种植了很多罗汉松。有大有小。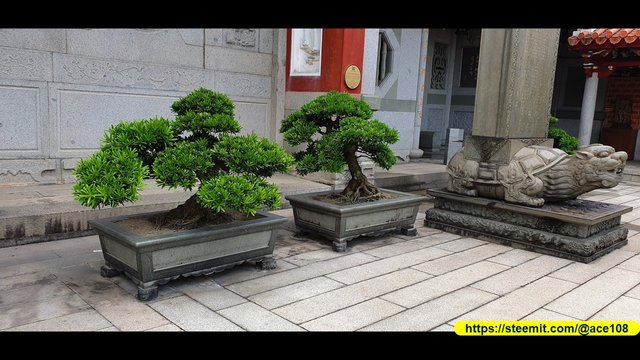 This is the Grand Hall inside the second section.
这是第二区的大雄宝殿。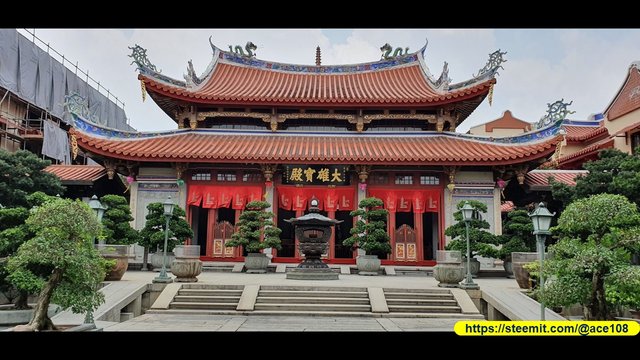 This is one set of the crane lanterns they have on both sides
这是两边设立的鹤灯笼之一。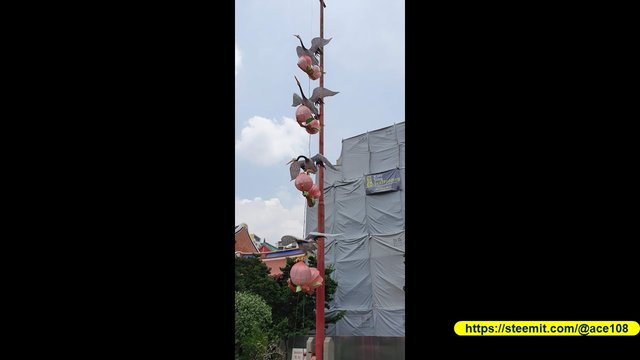 Inside the second section and the farthest end is their "library".
在第二去最里面的是藏经阁。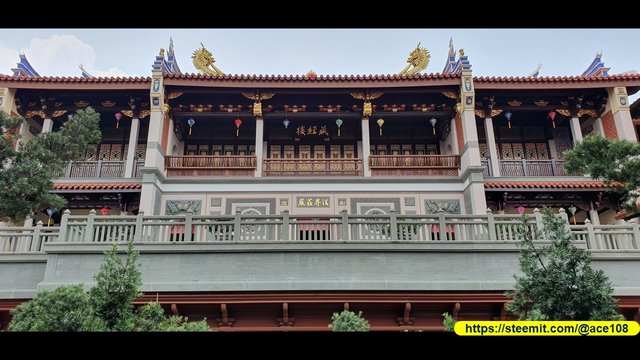 I was going out by a side door which have more bonsais by the side.
我从边门出去看到还有更多盆栽。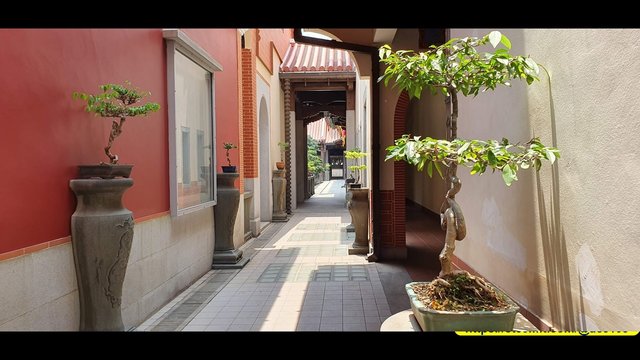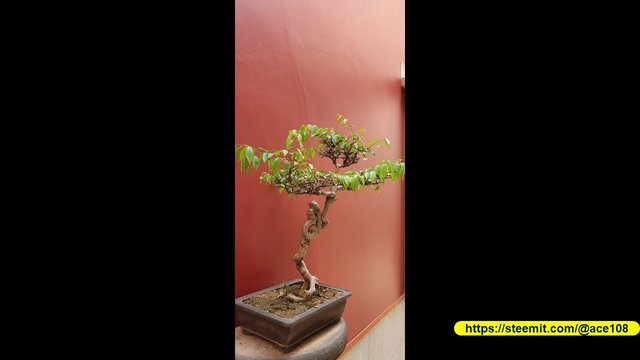 Who has something like this at home?

谁的家里有此类植物?
[//]:# (!steemitworldmap 1.329965 lat 103.856502 long Lian Shan Shuang Lin Monastery d3scr)




Please see my other posts:
@ace108
请看我其他帖: @ace108
---

I See👀. I Shoot📷. I Steemit♨️.