Tree-mendous Tree Tuesday is an inspiration from @old-guy-photos. Anything related to trees, be it self-planted or self created is accepted here. So long as it fits the theme.
So, this Saturday, 25th January is the first day of TET Lunar Festival in Vietnam!
One of the largest celebration in this country; with one of the longest public holiday ever as well. Family members gather from near and far to celebrate this auspicious festival.
Cherry Blossoms are one of the MUST HAVE plants in every home and offices; it's a sign of prosperity and wealth.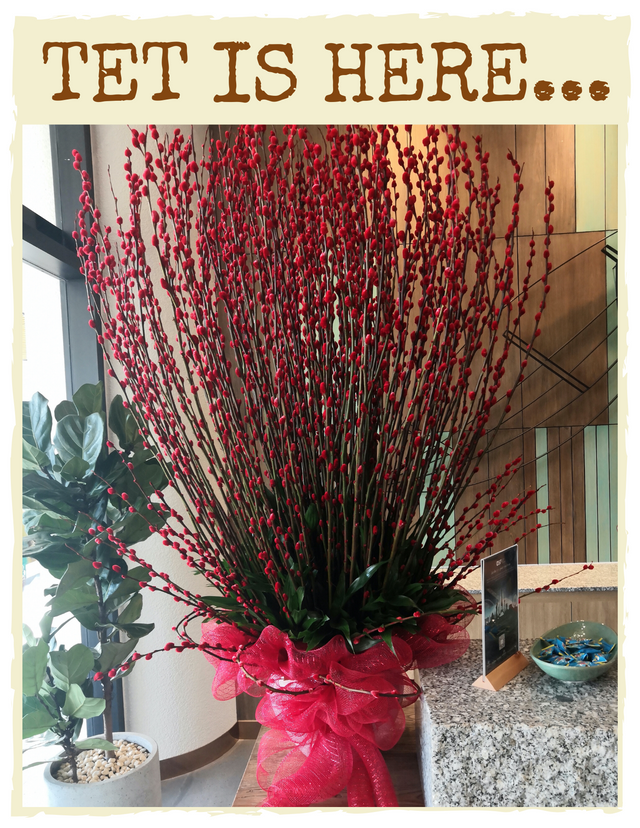 These decorations starts as early as two weeks prior to the celebration and stays on for at least another two weeks. During this time, the entire city of Saigon turns into a city of full bloomed flowers. Mixture of red, yellow, orange, purple and many more ... Just a magnificent sight for everyone !
---