Tree-mendous Tree Tuesday is an inspiration from @old-guy-photos. Anything related to trees, be it self-planted or self created is accepted here. So long as it fits the theme.
I had all these photos in my gallery which I took a month back when our team initiated a Grow A Tree campaign with all the staff. Because all communications were in Vietnamese, I had no idea what was the plans nor did I know that there would be plastic bottles for exchange for a tree.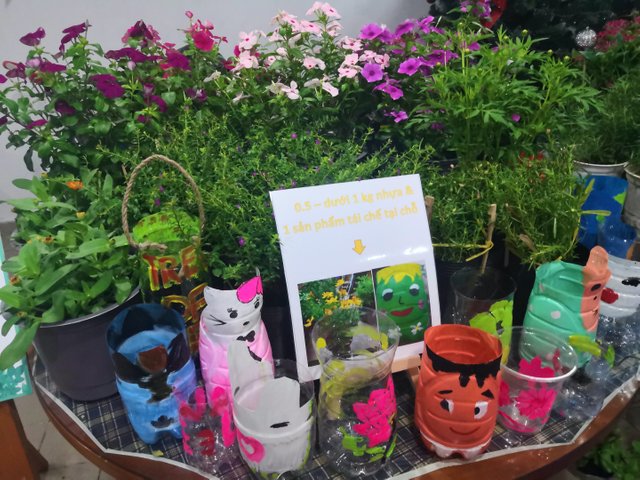 Since the way of life in Vietnam especially in the urban areas are based on very limited space for their homes, as such, having a garden is without a doubt the most impossible thing to have. Such luxury can only be obtained it you own a landed property. And strangely, many of the locals hope to have a landed property though they know it is impossible due to the high cost of land and limited land space.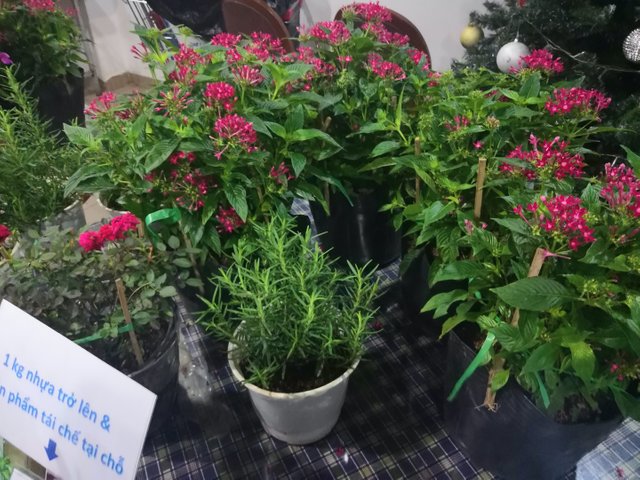 So having a a pot or two of these herb or flower plants is considered a luxury. If it does grow big, then they would need to be trimmed down in order to fit into the small little homes everyone has. I myself stay in a 60sqm apartment all by myself and this is considered luxurious compared to many others. I did get 2 pots of these plants hoping to be have some greenery in my home. Unfortunately, my green hands didn't work here. After a couple of weeks, both of my plants started to dried up and not long after, it was gone beyond recovery.
I do hope others have better luck in growing them as compared to myself.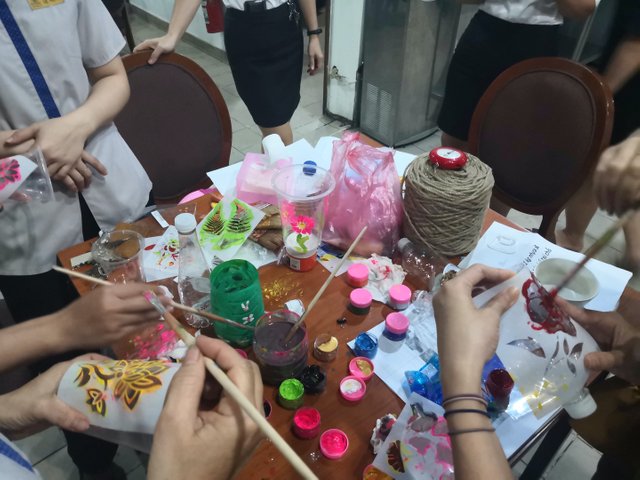 There was also an activity of painting on the plastic bottles and making these plastics worthy of being here. All part of the taking care of Mother Nature...
---