If you want to learn about True Stories, it's tag and what it represents, then please see my previous post.
What you are about to read is a True Story, and everything has been kept intact with what my memory holds.
April 1999
After clinching a lucrative contract with NM Rothschild, a merchant bank in London I managed to wangle my way into working part of it from the Manchester branch.
It was a city centre role and so I had to drive into the city and walk over a mile to the office, lest I pay stupid prices for car parking. This has little relevance to my tale, and yet has so bear with me.
I owe my misfortune to @steddyman, an ex-steemian who in later years also introduced me to the wonderful BitConnect, earn 1% a day and that chant, HeyHeyHey…
...
'I still chuckle at Carlos' breaking voice even though I lost £800 to the scam'
...
Since that time I have learned to extensively check things out that @steddyman now puts my way though not all are negatives like these.
During those BM times (before marriage), I saw much more of @steddyman and one day he threw a book my way named, 'Dianetics'.
The Modern Science of Mental Health is a book by L. Ron Hubbard about Dianetics, a system of psychotherapy he developed from a combination of personal experience, basic principles of Eastern philosophy, and the work of Sigmund Freud, the founder of psychoanalysis.

Source
...''the modern science of mental health' it claims, did the publishers purposely omit the 'fiction' word that needs to suffix 'science'?'...
This all sounded a little heavy to me, and noting my resistance stroke indifference he perked my interest by explaining the state of 'Clear'.
'Imagine being able to recount any memory or event from your memory just like that', he said with a snap of his fingers.
'It's all in here you know, you just need to know how to access it', he continued tapping his head like a scene containing Biff and Marty McFly.
Now, this got my interest.
'Can I borrow it', I motioned to him, my eyes a little too wide.
…'it never occurred to me that Dianetics was a subtle introduction to Scientology, the book was originally published in 1950 or that L. Ron Hubbard was a science fiction author'…
Dianetics sounded ever so scientific, the book cover looked good and the promises fucking marvellous, so it had to be read. This was only one year since I got 'Ripped off in Montego Bay', little had changed on the naivety front.
How much of the book was ingested I could not tell you, I was ready to give this a try regardless of the outcome and was not aware of the reputation of Scientology, its history or exit repercussions at this point.

Source
...'Scientology shops are generally grubby and sometimes feature gibbering lunatics outside laughing uncontrollably'...
It was then I realised that my one mile walk every work from the car park in Manchester central took me on to the busy street of Deansgate and right past the Scientology shop.
…'the shop is still there, on a busy street but tucked away at one end far away from the main shopping area'…
I called @steddyman, told him about the shop in Manchester and he seemed excited by the prospect of this resource being so close.
The internet was available to use and as tecchies we had access but information at your fingertips was not as forthcoming as now. I still should have done some research.
Several days later I approached the shop during my lunch hour, looked in the window and saw there were other books and merchandise besides Dianetics.
Source
On entering there was a young bloke behind the counter who looked like he was daydreaming. After engaging, he declared he was a volunteer and that everyone who worked in the shop was the same.
I sensed he was quite proud of this fact but thought little of it at the time.
…'we are here because we want to be here, we don't require any form of payment'…
This should have been a warning but I was blinded by the vision of 'Clear', I wanted to be able to do this and wondered if Dreamer could?
Leaving with a pile of books that were not cheap, and an appointment for my first audit scheduled for the week after this one (pre-paid of course), I left in a state of bewilderment.
I had been persuaded by Dreamer, who despite being in his own world was quite a convincing salesman, and that a session of THREE audits would be necessary for them to determine whether I had what it took to make my 'first steps'.
One week later I would be back on Deansgate, Manchester for my first auditing session. Meanwhile, @steddyman also was looking into giving it a try but his would be several weeks after mine.
I think he wanted me to be the Guinea pig, well,.. thanks mate!
To be continued...


All images are cited and are free to use, or in the public domain.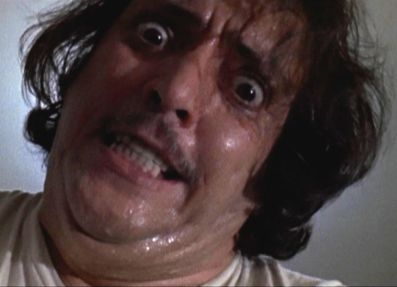 If you found this article so invigorating that you are now a positively googly-eyed, drooling lunatic with dripping saliva or even if you liked it just a bit, then please upvote, comment, resteem, engage me or all of these things.