If you want to learn about True Stories, it's tag and what it represents, then please see my previous post.
What you are about to read is a True Story, and everything has been kept intact with what my memory holds.
March 1994
The Americans love their cars and having lived in the United States for a decent amount of time, I'm here from the perspective of a Brit to tell you something about it in this and other forthcoming stories.
Shortly after arriving at Phoenix, Arizona without having any intention of ever returning to the UK I needed some form of transportation. One doesn't walk in America or use buses, everyone has a car.
After contacting several car owners using the old fashioned newspaper and phone method (this was just before the Internet took off) and testing driving a few 'boats' as they call them I gave up.

Source
…'I had test drives in several extra-long and wide cars just like this one'…
Phoenix is a hot city, it rarely rains and so the boats of the seventies last longer and don't rust so quickly.
You get inside and turn on the AC, but the AC is bust and has been for years.
…'that's unless you count 80F hot air as air conditioning'…
Next, you are blinded by the sun and pull down the visor so you can see the road. The visor comes away in your hand scattering dust all over your face before completely disintegrating.
This is my memory of one particular boat that had been resting in someone's driveway for several years just waiting for some mug to buy it. Well, that person wasn't going to be me.
For the first few months, I was using MickeySoft's leather couch as a bed and seeing me disgruntled and pissed off figured he had the answer.

...'my 1990 Filofax with 'Dusty's' number. I keep all kinds of relics from the past. The number still rings, quite unbelievable after 25 years'...
'I know this dude who fixes up cars', he said to me one day after another failed attempt at buying some old shitheap that might just drive if the day happened to be Wednesday and the wind was blowing from the east.
I was introduced to 'Dusty', a 6 foot 6 bloke probably in his late 20's, leather-faced, sun-bleached with long unkempt hair who looked like he had worked with his hands all his life.
He was never exactly friendly with me, my British accent charm spell failing to work on his rather dim brain.
'I have the perfect car for you', he exclaimed as though this was something from heaven I was about to feast my eyes on.

Source
…'the car of my dreams? Hardly but I would have taken it despite doing around 10 miles to the gallon'…
A 1970 Gran Torino.
Yes, the same one Starsky and Hutch had driven around in their extremely cheesy cop show in the mid-'70s, but this one was missing the white strip down the sides, shit brown in colour and I was struggling to discern paint from rust.
'Give me a couple of days and I'll have it looking good as new', he promised giving me a lopsided grin look like someone who's head had been emptied of 90% of the brain matter.
'I'll need the cash upfront so I can get the parts and get it running for ya', he continued.
This should have been my wake-up call but as MickeySoft was personally recommending this bloke I reluctantly conceded and what's more, was put on the spot.

Source
...'just pretend it's brown and you get an idea of what I was presented with'...

500 Dollars lighter I waited, and then waited some more.
I did have Dusty's number and called more than once to find out what was going on.
He was not exactly forthcoming and told me he needed more time and it was 'tougher than he thought' to fix the 'iconic vehicle'
More days passed and I hassled MickeySoft to contact 'Dusty' about the car. He was getting agitated at me but I figured him partly responsible for pushing the idea on to me.
After around a week, a frantic MickeySoft ran into the lounge where I was watching America's sorry excuse for MTV (it was so much better in the UK), and excitedly told me the car was ready.

Source
I knew what was coming next; a ride on the back of 'that' motorcycle.
While being the driver of two-wheeled upright vehicles is perfectly fine, riding pillion absolutely terrifies me. Call me a control freak, but I like to be in control of vehicles not named, 'car'.
…'lean into the corners'.. the sardonic grin on his face somehow manifesting itself on the back of his helmet to jeer me'…
The ride was fortunately quite short but I was positively quaking after disembarking from MickeySoft's racing bike.
Unlike him, I didn't have a helmet as it was not a requirement in the state of Arizona.
This was my second visit to 'Dusty's place'. Just like his name, the area was filled with dust and looked like a builder's yard with a scruffy shack at one end and half a dozen knackered looking cars at the other in various states of disrepair.

Source
…'my memories are faded, but what's left up there isn't picturesque!'…
Without wasting any time, MickeySoft yelled, 'See ya Bryn', and took off back to his apartment, bike speeding away.
I had a bad feeling about this like I was being set up but surely MickeySoft, sysop of the Final Frontier and supposed leader of the 'business shit' group Nokturnal Trading Alliance was not in league with some dense witless blockhead, but possible gifted repairer of ancient cars?
I did not need to approach the shack as I spotted Dusty emerging from underneath a terrible looking car that looked suspiciously like the Gran Torino I had seen just a week before.
To be continued...


All images are cited and are free to use, or in the public domain.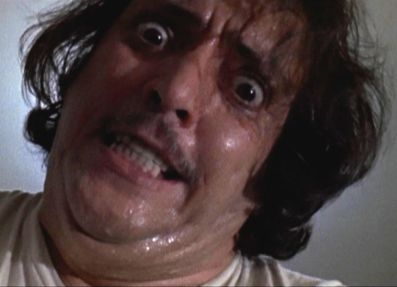 If you found this article so invigorating that you are now a positively googly-eyed, drooling lunatic with dripping saliva or even if you liked it just a bit, then please upvote, comment, resteem, engage me or all of these things.