If you want to learn about True Stories, it's tag and what it represents, then please see my previous post.
What you are about to read is a True Story, and everything has been kept intact with what my memory holds.
Other articles in this series:
True Stories: Gran Torino (Part One)
True Stories: Gran Torino (Part Two)

March 1994
The only positive attribute about my Gran Torino was that it worked. Otherwise it was the greatest liability I had ever taken on in my life, and what's more, had cost me a portion of the survival fund.
…'was I seriously thinking about keeping this… thing?'…
After returning to MickeySoft's apartment and more or less accusing him of recommending a hill-billy maniac car dealer, things went a little sour for a while.
My main concerns were that I was driving without insurance or even a valid US licence, and what about Road Tax and MOT(Ministry of Transport). Did they even exist?

Source
...'State Farm Insurance still exists, maybe some mug has coughed up $1600 a year for their insurance?'...

I found out later there is something called 'emissions' that is some equivalent of the UK's MOT test but Road Tax? Perhaps an American reader can fill me in.
I had spotted 'State Farm Insurance' on Gilbert Road just north of Superstition Freeway (don't you just love the flavoursome names) and so walked the half-mile or so to enquire about pricing.
…'who says nobody haunts the sidewalks in America? I did but rarely met anyone else doing so'…
$1600 for a year I was solemnly informed. WTF? I wasn't 17 years old, I had been driving for years in the UK and had my no claims bonuses.

Source
...'Sorry sir, but you have no driving history or even hold a licence in the United States', the stern-looking, pompous woman told me looking over her glasses as though I was some form of nasty insect invading her shop front'...

A few days beforehand I had managed to scrape a job at a computer firm named 'Insight', formally 'Hard Drives International' by decree of a little help from MickeySoft and the hiring manager who happened to be a software pirate and knew my reputation as a THG member.
The very next day I took a chance and drove the car to work. It was damn embarrassing to have to open the hood to switch it off.
I couldn't keep this up and figured one time was enough. That and risking being caught might have put me in jail.
For the next few days the Gran Torino was parked up in a slot close to MickeySoft's place and I was hearing that 'Dusty' has been calling in order that I pick up the paperwork to make the transfer of ownership official.
Source
…'did this mean the car was not actually nicked and that madman did own it?'…
I decided to ignore him and then MickeySoft had another bright idea for me to ingest.
'Why don't you get a motorcycle, you can ride without a licence', he said cheerfully.
'Well thanks mate, you could have told me before I threw 500 bucks down the toilet', I bounded back at him not impressed with this new information.
'I know this garage…'
I interrupted at once starting to get hot in the cheeks and at once he countered talking over me.
'…. this one is a proper business, they buy and sell all the time, I bought mine there', he half-shouted before trailing off.
There was some sympathy in the words and I knew he felt at least a little bad about the situation despite the raised voice.

Source
…'this one is even the same colour, a funny off-red come purple'…

Within the next 30 minutes, I was looking at a used Honda Nighthawk 1982 edition. It wasn't anything like MickeySoft's cool looking racing bike but looked perfect to me.
…'I wanted something that would merely get me to work and back, and that was all'…
11000 miles on the clock, but were they genuine?
I didn't really give a shit at this point, the company was genuine, I could see the bricks and mortar and the salesman appeared not to be a raving maniac
Epilogue
The Nighthawk bike cost me £$850 and was the best money I ever spent. 18 months later I sold it back to the same dealer for $450 when I left America.

The lure of contracting in the UK and it's doubloons, coupled with unemployment after telling the boss he was a fucking twat was getting a little much for me.

The bike consumed a gallon of 'gas' per 100 miles, that's 10 times more efficient than the Gran Torino. At that time a gallon cost just $1.12.

I passed the ludicrously simple bike test first time after being told the restrictions beforehand were, 'no riding on the freeway and no riding after dark'. I broke both rules multiple times and simultaneously.

The Gran Torino sat lifeless in a parking bay until the apartment owners contacted MickeySoft enquiring about 'the rust-heap that was leaking brake fluid all over the ground'.

He categorically denied the car belonged to him, and it was towed away to a pound that charges daily for keeping cars that weigh several tons in weight and more if the rust content exceeds the metal.

I never heard a squeak from 'Dusty' again, I sincerely hope he enjoyed the daily fees accumulating from that pound that would now rest on 'HIS' pocket.

The telephone number for 'Dusty' appears to still ring. It's very tempting to see if he would answer the call. What could I say to him? 'Hey Shithead...' springs to mind, and that's just a start.

My insurance costs per year for the bike were just $50. It was explained to me by the same pompous woman in no uncertain terms that, 'due to the extreme danger of riding a motorcycle in the State of Arizona we fully expect you to crash and die in your first year resulting in a no payment situation'
…'well that's just heart-warming isn't it?'…

All images are cited and are free to use, or in the public domain.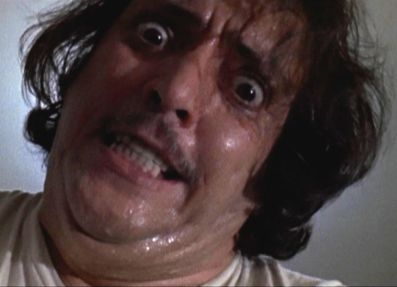 If you found this article so invigorating that you are now a positively googly-eyed, drooling lunatic with dripping saliva or even if you liked it just a bit, then please upvote, comment, resteem, engage me or all of these things.