If you want to learn about True Stories, it's tag and what it represents, then please see my previous post.
What you are about to read is a True Story, and everything has been kept intact with what my memory holds.

Other articles in this series:
True Stories: Gran Torino (Part One)

March 1994
'She's all ready for ya', he motioned, a slight swagger in his step as he came closer to where I was staring opened mouthed.
'This.. is it?', I stammered in utter disbelief. I wasn't expecting miracles but my visual perspective of the Gran Torino was very much unchanged.
Rust dripped from the sills, one wing mirror was missing, the paintwork left was varying shades of faecal matter and the tyres looked to have the tread depth of Yul Brynner's scalp.

Source
…'imagine tyres immeasurably smoother than this'…
At its best this vehicle was likely to have been the bog-standard model; there would be no pulling chicks or any sign of
Huggy Bear
when driving this contraption.
…'let's not anger the lummox'…
'So does it work', I asked struggling to suppress any emotion beyond my gaping mouth.
'Sure it does, hop in', said Dusty, the stupid grin returning to his face at once.
I tentatively opened the creaking driver's door and peered inside. Placing my arse on that seat would result in me needing some new shorts, it was that filthy.
As if reading my mind Dusty appeared with a wet and rather dirty cloth. Several minutes later after some makeshift cleaning, I deemed the driver seat safe, sat down and enquired about for the key.
…'he handed me a large rusty screwdriver'…
'Here' he said with a perfectly level expression. 'Just stick it here and turn' pointing to where the ignition should have been.
'Was this a stolen vehicle…. surely would-be thieves would require payment to take this junkheap away'

Source
…'what, you think $500 buys a screwdriver, think again!'…
Bemused, I took the screwdriver, turned it and the car fired up. I'll give it this, the engine sounded OK and didn't feel like it was going to stall for any reason.
Then there was the issue of killing the engine.
American cars are nearly all automatics, there's no letting the clutch out while hitting your skull on the steering wheel due to a large jolt.
'How do I stop the car', I quizzed him?
'Ah….', he replied, and for the first time, I saw the slightest hint of embarrassment.
He opened the hood and motioned me to the front of the car.
'See that there', he poked at something deep down in the engine between the carburetor and some rusty pipes.
'Use the screwdriver and poke it just there'
'You've got to be kidding me', I retorted angrily.
This was all getting a little much. 500 bucks and I get a fucking screwdriver as a stop/start device?
'What's the problem', he shrugged expressing a feigned sense of nonchalance.
My head was starting to boil, cheeks were flushed and I felt I had got to my wit's end with this stupid charade.
'It's a fucking mess, and you haven't done what you said you would', I stated furiously.

Source
'How about you give me a refund and YOU keep this crappy car', I followed up before he could say anything.

…'things were getting ugly and I felt this was as much as I could push this potentially unstable dimwit'…
Dusty's disposition changed immediately and I knew things were taking a turn for the worse.
'I have been working on your fucking car all week and it's taken all that money of yours to get it to the state it is', he fumed while advancing on me like some menacing giant.
Hot putrid breath entered my nostrils as he stood just a few inches away looking down, face red, contorted and equally furious.
'TAKE IT OR LEAVE IT', he roared, spitting on the ground next to me as though I had thoroughly aggrieved him somehow.

Source
I knew one more word about the broken promise, the fact that he had blatantly ripped me off, or request that he wipe his spit off my shoe that I was going to feel one of those massive spade-like hands securely connecting with my chops resulting in a lost tooth or two.
…'this was now a case of damage limitation. I was in a foreign country doing a peer to peer deal with someone I barely knew, who despite his pea size brain knew only too well how to use those giant-sized hands'…
'can you show me how to kill the engine again', I said looking up while simultaneously grating my teeth.

Source
…'it didn't look pretty under the hood, this one looks much better than the sight that I was beholding every time I needed to switch off'…
With the situation subdued a little, he duly instructed me just what to poke several times. After three or four tries I felt I had mastered the on /off engine trick and closed the hood.
'You can keep the screwdriver' he grunted derisively.
All signs of the earlier cheeriness were gone and I could see he was simmering inside. There was now a look of dislike etched across his weathered unpleasant face.
Without any response, I took to the driver's seat, used the screwdriver and started up my 'new car'
'Don't poke this beast again' I had to tell myself repeatedly while hitting the gas hard and leaving Dusty behind in a large cloud of the stuff, coughing.
To be continued...


All images are cited and are free to use, or in the public domain.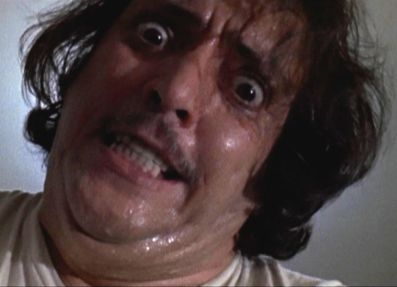 If you found this article so invigorating that you are now a positively googly-eyed, drooling lunatic with dripping saliva or even if you liked it just a bit, then please upvote, comment, resteem, engage me or all of these things.