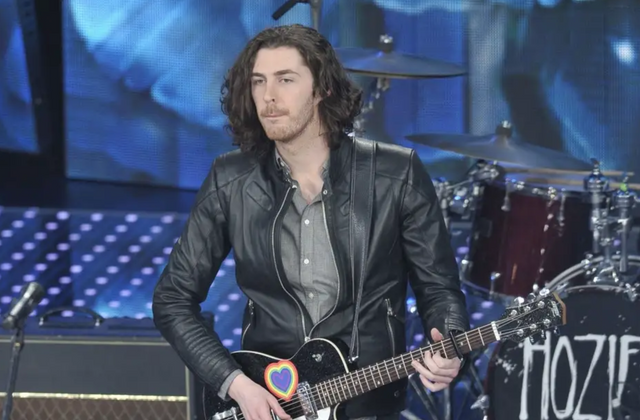 I have my tickets booked for Hozier for the 10th of December. I always liked Hozier ever since his first single "Take me to Church" rockets to number 1 all around the world in 2014. The song actually hit the states before it hit Europe. Andrew Hozier-Byrne was playing guitar in his bedroom in Bray up until then and he became a world wide sensation for his haunty lyrics and his amazing soulful voice. Plus on top of that he is an all round top chap that looks like one of your friends that is always walking around with a bag of cans.
The great thing about this guy is that he sounds as good as he does in New York subway as he does in the studio. Not many musicians can boost this. Here he is singing Take me To Church in the impromtu New York subway gig last March. It is fucking amazing. Just a little mini keyboard needed here. Hozier does the rest.
src
If I'm a pagan of the good times
My lover's the sunlight
To keep the Goddess on my side
She demands a sacrifice
To drain the whole sea
Get something shiny
Something meaty for the main course
That's a fine looking high horse
What you got in the stable?
We've a lot of starving faithful
That looks tasty
That looks plenty
This is hungry work
Take me to church
I'll worship like a dog at the shrine of your lies
I'll tell you my sins and you can sharpen your knife
Offer me that deathless death
Good God, let me give you my life
Hozier was always a great singer performing with the Trinity College Orchestra here with the famous cover of dark side of the moon. You wouldn't know him. Alot younger and cleaner looking. Any of you pink Fylod fans out there. This is well worth the listen also.

Hozier has released his new album "Wasteland Baby" this year and the first single Almost (Sweet Music) is another classic. Again very soulful. I just love it. This is a great live version of the song. I love the stories in his lyrics. Take me to Church means alot to him. You can see it in him during the subway video above. This is another one you know it has deep meaning. I am a guitar player and I just love the jangly melodies. I could listen to them all day. He is an excellent guitar player which is another talent of the young Irish man from Bray.
This is my favourite song at the moment. Puts me in good humour. He's a class act.
src
Hozier is clocking up the hits at pace at this stage. There's songs like "From Eden" and "Work Song"
Here is work song and movement A bluesy number down in the subway yet again. He loves that subway. The last song is the least popular one but he raised hairs yet again with this one. Just listen to them all.