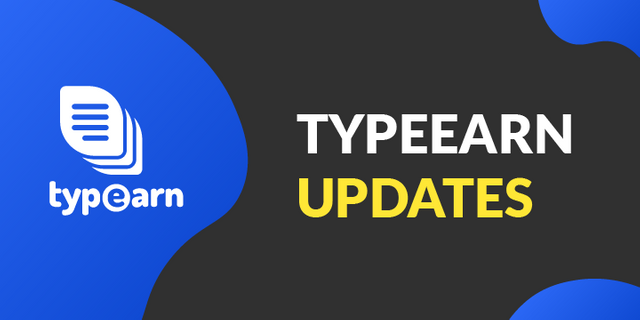 Hello TypeEarners!
We bring to you updates and news on the Typeearn platform.
---
As we mentioned in our introduction post that there will be changes as we move on with the project, the first change is about to happen on typeearn.com. We started with everyone mining 5 times daily, but we now have ascending levels that will determine how many times users can mine per day. Starting from holders of 20 TPC to 10,000, there is a name for every level, and this determines the mining times. Remember your holdings also affect your mining. Below is the set up from the first level to the last.
Ostrich
penguin
Swan
Bustard
Pelican
Flamingo
Ostrich: Users with 10,000 TPC and above stays at this level. They are seen as the highest holders of the token, and they will be able to mine 12 times per day. Soon, there will be other benefits for these set of people, but till then, they can enjoy a dozen mining permit, and the effect of their Typepower.
Penguin: Users in this level holds between 7001 and 9999. They will be eligible to mine 10 times daily.
Swan: These are holders of 4001 to 7000 TPC having the power to mine 8 times daily.
Bustard: Holding 1501 – 4000 with 6 times mining rounds
Pelican: 501 – 1500 with 4 times mining rounds
Flamingo: 20 – 500 with 3 times mining rounds
This table will help for clarity
| Levels | Amount of TPC HODL | Mining rate |
| --- | --- | --- |
| Ostrich | 1000 and above | 12 times |
| Penguin | 7001 - 9999 | 10 times |
| Swan | 4001 - 7000 | 8 times |
| Bustard | 1501 - 4000 | 6 times |
| Pelican | 501 - 1500 | 4 times |
| Flamingo | 20 - 500 | 3 times |
All these features will be live in a few days. Also, this is not the end, we are working on providing additional ways to enable more rounds of mining outside these plans. We will announce that in the future.
---
Join The Typeearn Mentoring Program
The train is moving and you can still join the Typeearn Mentoring program. @rosatravels published a post on the details, and guides for people to apply. If you wish to join, click the post and read through. Amazing benefits await you as you join.
---
Banned accounts
We are taking actions on people that are using multiple accounts, and any form for suspicious acts. Currently, 12 accounts have been suspended. The 12 Banned accounts will not be meantioned here, but we will be listing every account we ban in our coming posts. We strongly urge every to stop using multiple accounts.
---
Remember to always follow the upward trend of the TPC with your sell biddings. Do not be too anxious and bid at lower prices, for this hurts TPC and reduces its market value.
---
Thank you for following our updates and being part of this wonderful family. Continue to type and earn!
---
Our Wonderful Team
@tykee | @ckole | @sahmmie | @katerinaramm | @anharismail | @teekingtv
Our Influencers/Inspectors
@darewealth | @alokkumar121| @alvinckc

---
Follow Us On Social Media