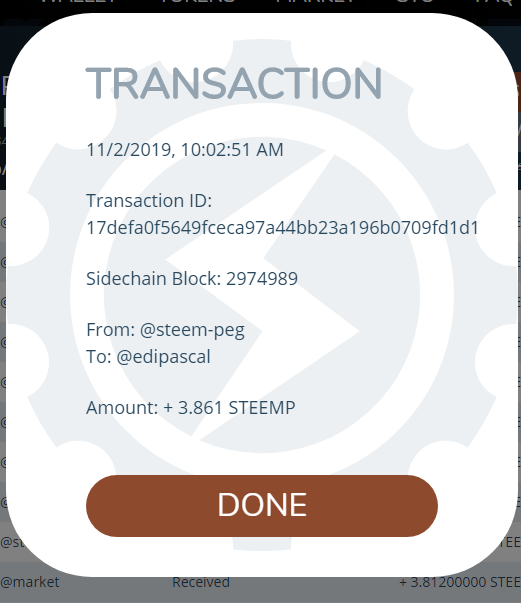 One beautiful thing I have seen about life is that it gives us the space to grow only if we will grow. I heard about #sportstalk social few months ago. With my love for sports and my desire for crypto investments, I would have done better as per my interaction with this platform, but, I didn't. It' s choice.
However, I think I have the opportunity to make better my ordeals especially now that it seems that SPORTS is getting cheaper to purchase on Steem-engine.
This morning I purchased about 11,00 SPORTS tokens and staked all so I can continue my curation of #Sportstalk blogs created by my friends in @Steemchurch and others as well. I therefore call on friends and awesome content creators to start putting up quality #sportstalk blogs for improved curation.
With this improved stake of SPORTS token, I wish I can curate at least 5 posts daily at 100%, 10 posts at 50% or less.
Many thanks to @marlians.sports whose curation I've always received on a frequent basis.
Final Words
Anything worth doing is worth doing well. I hope you have a great day!
I am @Edipascal