Recently my lovely rabbits have started to breed. I raise it with free range method, however, newborn rabbits were attacked by rats & I lost more than 10 little rabbits (I forgot to record the consequences).


Where I live, there is no industrial type of rabbit cage available. Moreover, the commercially available is small and I don't want my rabbits to live in tight spaces. I decided to weld the cage (hutch) to confine breeding rabbits and baby rabbits. I'm not a welder, going back to being an amateur welder is a disaster.
On the first day, I could not find the welding glasses and I got the damage done to my eyes. The second day my skin of the face started burning and in my experience I knew my face would be peeled the next day and the truth happened like that. The third day, it started to rain, continuous rain and today it has been 4 days. The work was done outdoors and I had to suspend it.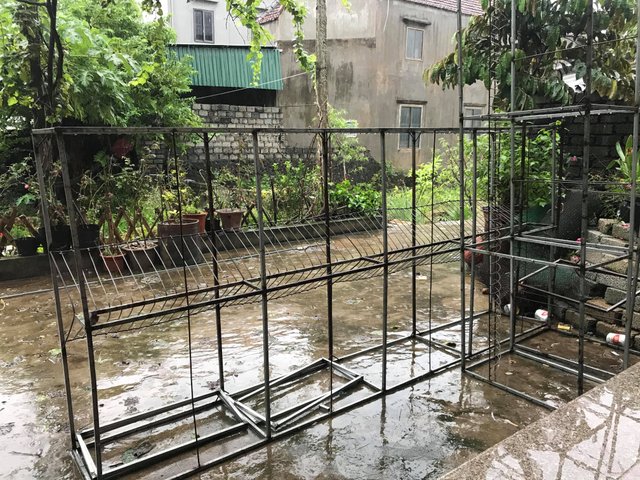 The rabbit cage is being unfinished
Rain, but the wind is not strong and fortunately electricity has not been power cut in these days. I can solve some jobs with my computer. I was also planning to post to steemit on rainy days, but the problem occurred with the Steemit chain block. Hum so bored, Fortunately, I had to travel a long distance, killing my time, otherwise I would go crazy for the wait.
The wind was not heavy, but the rain was long enough to make the soil be slimy look like mud. When if the tree is too inclined, they will fall over. This is also the reason for landslides that often occur in mountainous areas.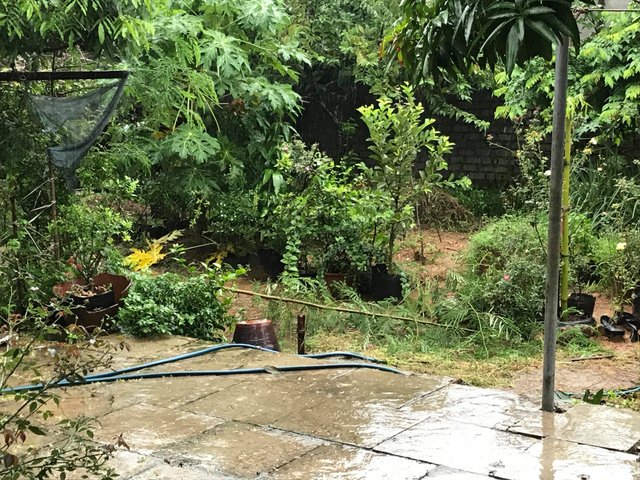 A tree in my garden was dumped
Waiting for another 3 days for the rain to end, I hope that the barn will be finished in time to catch the little rabbits. While waiting, I hid them from rats in plastic containers :)
---
Connect with me on other platforms