Greetings, everyone,
As I write this post, my daughter, Vivian has landed in Caracas (she flew from Puerto Ordaz this morning). From there, she will be flying tomorrow afternoon to Lima (first stop of her trip).
Vivian came to say good bye as I was resting from my kidney problem last week. She needed to be in Puerto Ordaz one week before her departure because the Chilean Visa had not been approved.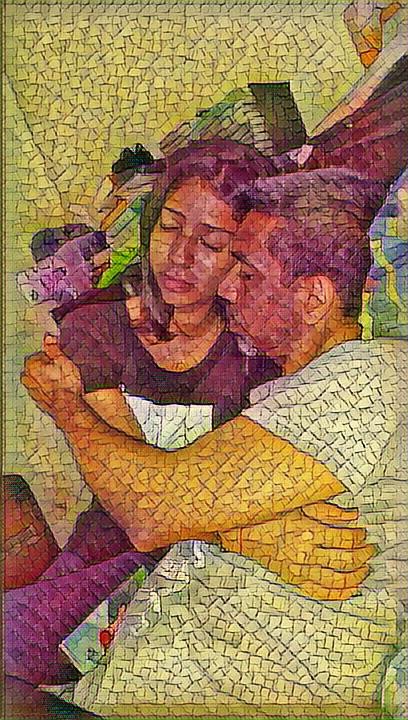 Going to Puerto Ordaz to help my daughter get her Chilean Visa.

On Monday, I was told I was needed urgently in Puerto Ordaz (a seven-hour drive South-East of Cumaná) on Wednesday morning. My daughter was applying for the third time to get a six-day Chilean Visa, which is all she will stay there before she goes to Brazil. The chilean authorities had decided that the power of attorney I had given to my daughter's mother to sign for me, just in case I was not around and all the travel permits we paid for and passed through a court house were useless. I had to authorize her leaving the country in person. Thus, I had to travel on Tuesday. In the past, taking a car or bus to any destination in Venezuela was a simple thing. Now, fewer options are available on a a very limited schedule. To avoid the trouble and delays of the bus, I had to take two cars. One from Cumaná to Maturin and another one from Maturin to Puerto Ordaz.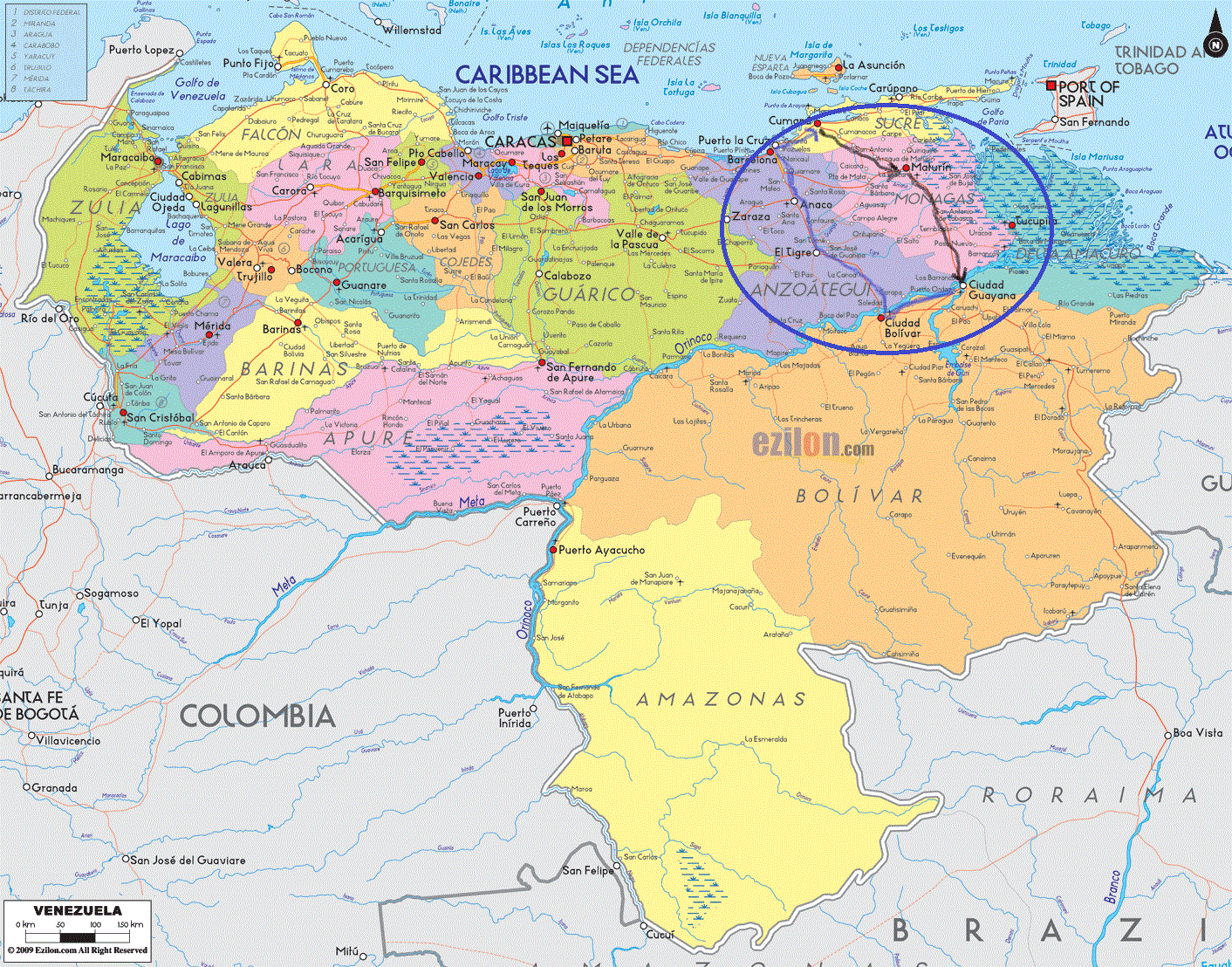 The trip from Cumaná was fast and without any incidents to report. The only issue was paying for the car. You see, now with the current devaluation of our currency, paying cash is not an option. The fair was 100,000 Bs. Even with 500 bs-bills that amount represents an awkward pack of money to carry. So, now people rely on electronic transaction and technology is always failing us here. Fortunately, after several attempts, I was able to pay and be on my way.
I arrived at Maturin almost 4 hours later and inmediately took another car to Puerto Ordaz. It rained a little bit in one section of the road, but other than that it was a smooth almost-three-hour drive.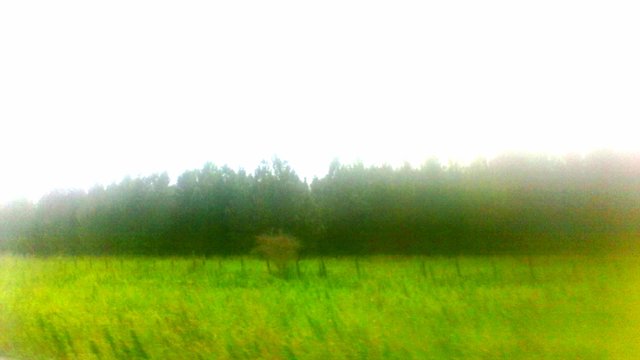 The Uverito forest, according to some, the biggest man-made forest of the world, with more than 600,000 hetares (aprox 1,482,000 acres) planted since 1961. A project started by Venezuelan engineer José Joaquín Cabrera Malo to prevent the Mesa de Guanipa from becoming a desert (the area covers the South-East part of the State of Anzoategui and the South-West part of Monagas). He succeeded and this beautiful forest was one of the reasons I loved to travel this route when I was a child.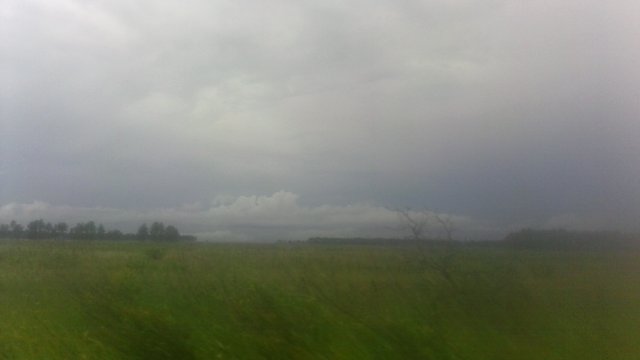 All this land was planted with Caribean pine tree and the wood is now exploited by several wood companies.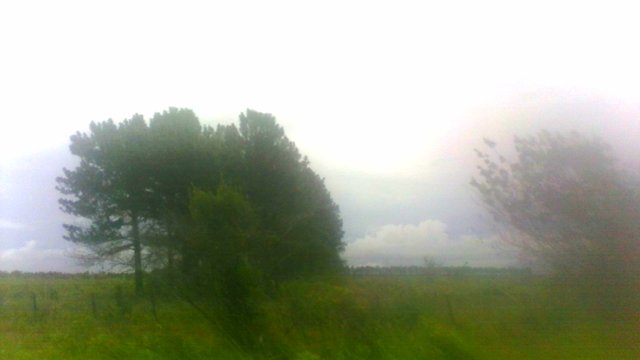 Entering the State of Bolivar.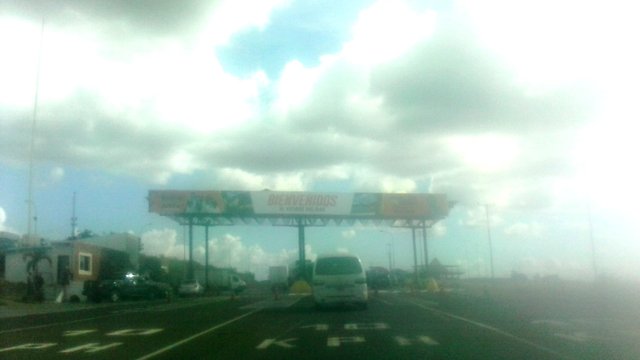 The Orinoquia Bridge over the mighty Orinoco River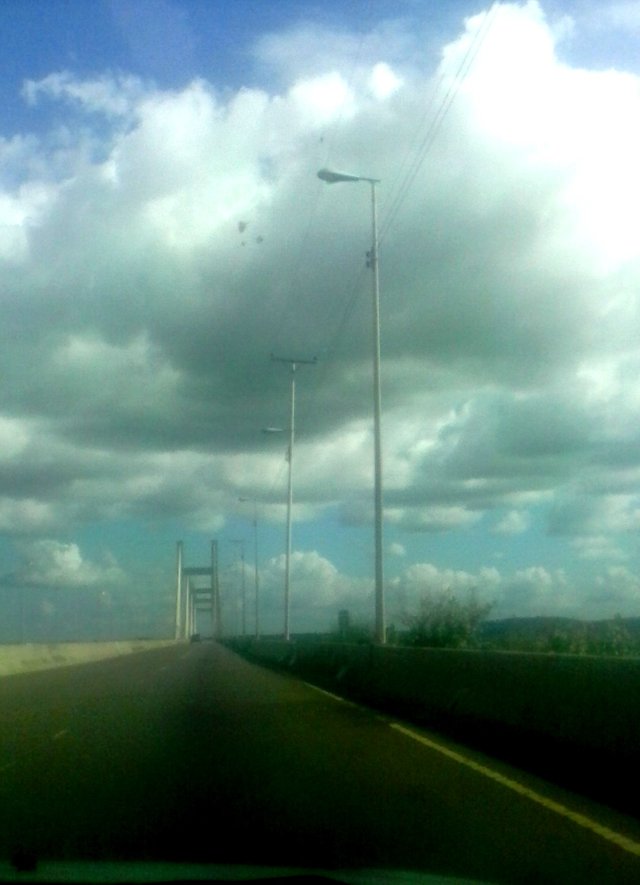 My princesses. We tried to share as much as we could and make Vivian feel as loved as possible.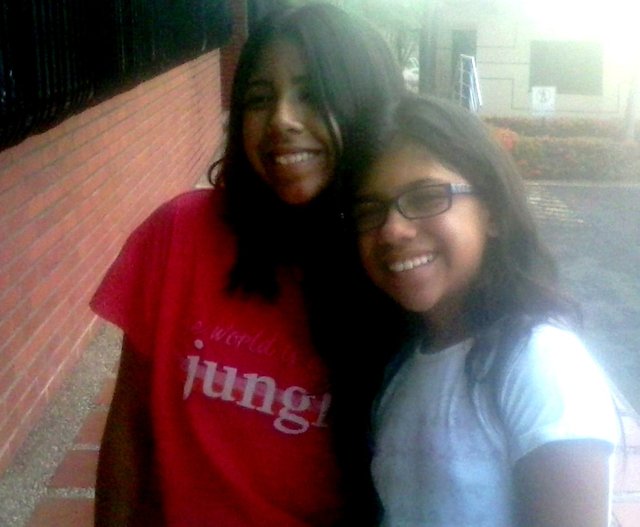 The visit to the consulate was tense but at the end of the morning Vivian got her visa
. It looked as of the complaint that was introduced in Chile by a relative worked. One clerk seemed to be determined to negate the visa, another one seemed appologetic and willing to right a wrong. We celebrated with some ice cream.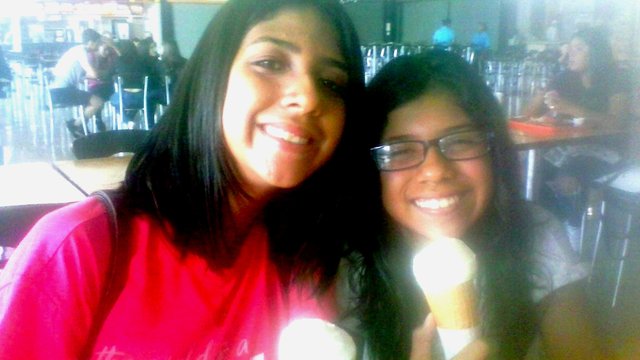 In the parking lot of the Orinokia Mall. There was a shooting incident in the building behind us the next day and 4 men were killed. We were running some errands in the mall while this was happening. (
http://www.noticierodigital.com/2019/09/cuatro-delincuentes-abatidos-deja-cicpc-enfrentamiento-puerto-ordaz/
)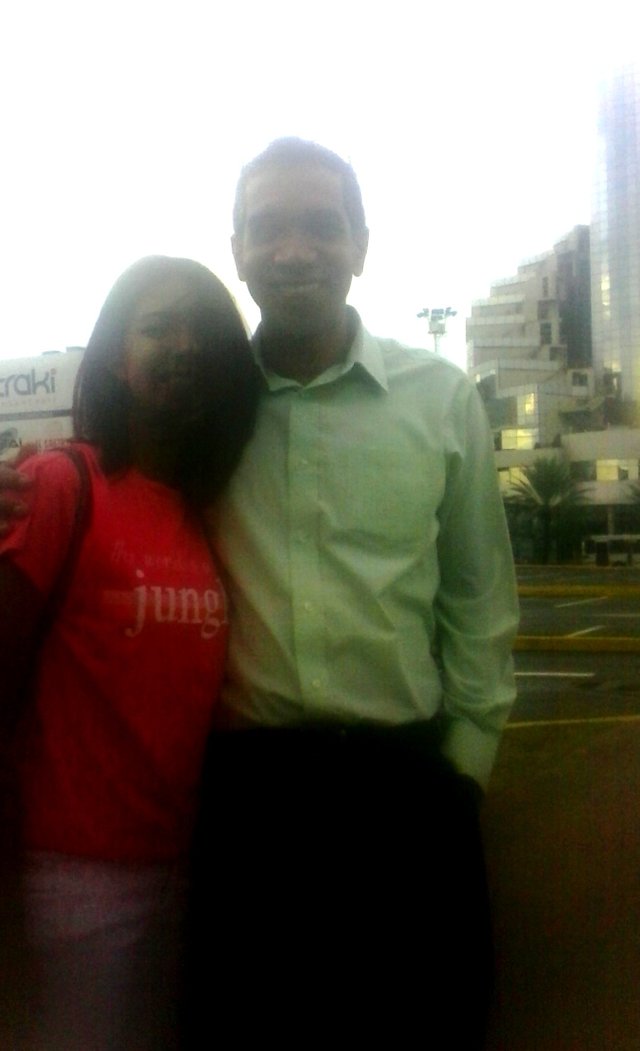 My daughter's last day in her maternal grandmother's apartment.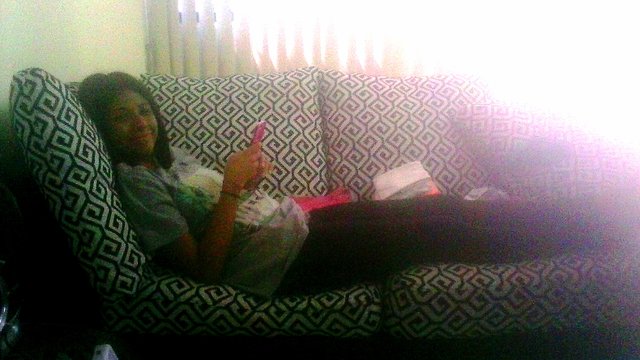 I had to return to Cumaná yesterday. I would have loved to have been able to be with her in Caracas, but it was impossible for me to stay longer and cover the trip and staying at Caracas. To save some money I took the night bus from Puerto Ordaz directly to Cumaná via Puerto la Cruz (Anzoategui). The 7-hour drive became 12 thanks to the constant checking at the national guard's alcabalas (La viuda, Anaco, Santa Fe), but I made it safely and without major incidents to report. My kidney feels swollen but it does not hurt that much.
From Cumaná I send my daughter all my love and good vibe so that she can have travel safely and without incidents and can start building a new and better life out of this mess. We hope to join her soon.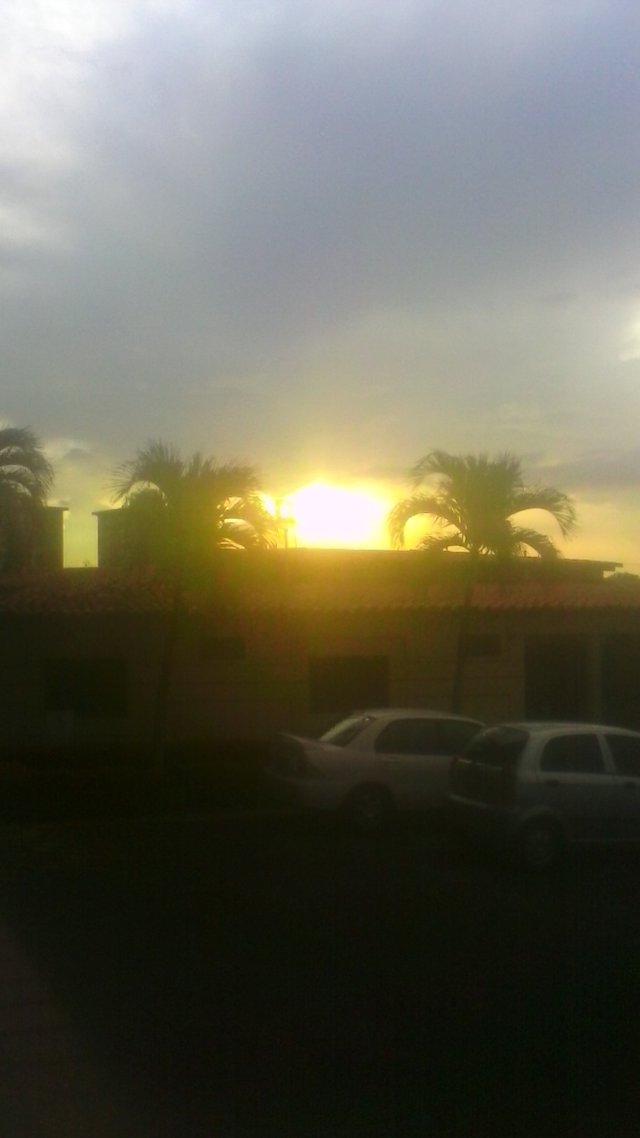 Thanks for your visit

Remember to visit Ulogs.org, where
The art of ULOGGING is a conscious effort to "mine the human" into its "awesomest version", while reshaping the entire INTERNET and creating legends, icons, great men and women, brothers and "True Celebrities".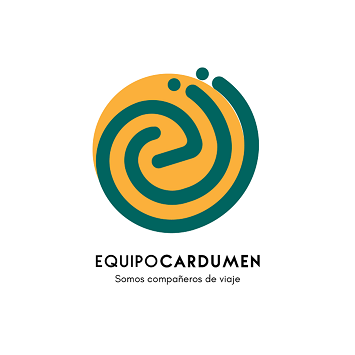 Visítanos en: www.equipocardumen.com.ve