If you have been following me, you would have read a post of mine about Am Thuc Tran. This is a restaurant in Danang town and I was there for business trip a few months back.
Well.. it can't all be work and no fun, right
Anyhow, while I was there I was introduced to a new way of wrapping and eating Vietnamese Spring Roll. Seems like the serving of spring roll in every city in Vietnam is different. It's got some localisation in its ingredient and way of serving. I had the rare opportunity to try it during this trip to Danang. And, I have to admit that it's strangely delicious and convenient as well.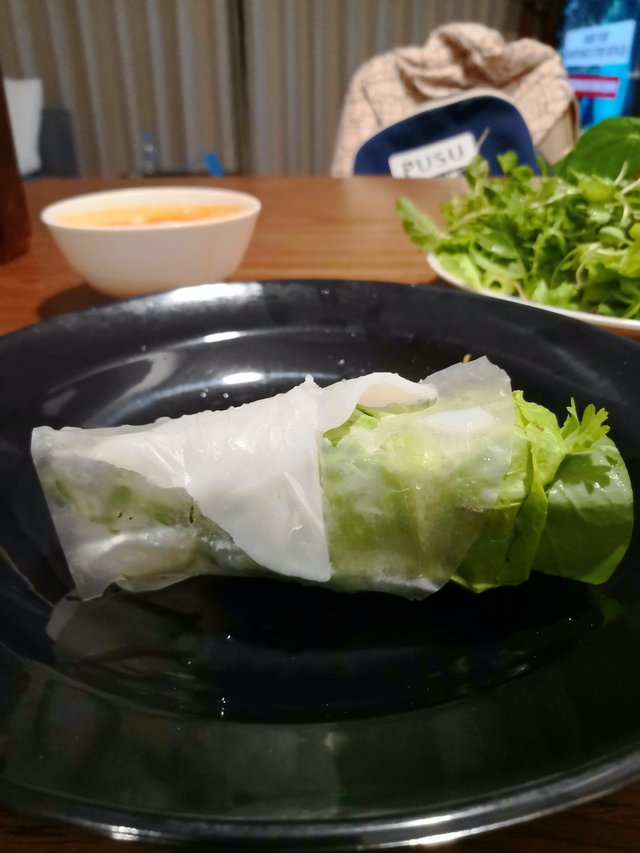 Just so that you're familiar with the ingredients of making a spring roll, the most & must ingredients are
Rice paper (for the wrap)
Rice noodles
Herb vegetables
Lettuce
Meat (can be pork, beef or seafood whichever)
Fish sauce (for dipping)
Easy isn't it ?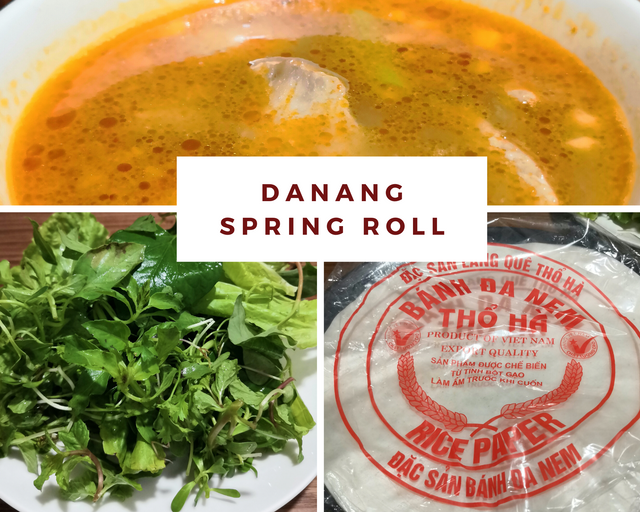 Reaching back home to Saigon, I decided to make my own version of Vietnamese Spring Roll. To be exact, all ingredients came from Danang; even the vegetables. The only thing I improvise was the meat which I had leftovers from the fridge and a bottle of fish sauce that I brought from the local supermarket. Apart from the herbs and vegetables, what is unique from Danang is the rice noodles. Instead of serving it as how normal rice noodles; be it thick and thin strands - the ones from Danang are in a rectangular thin shape.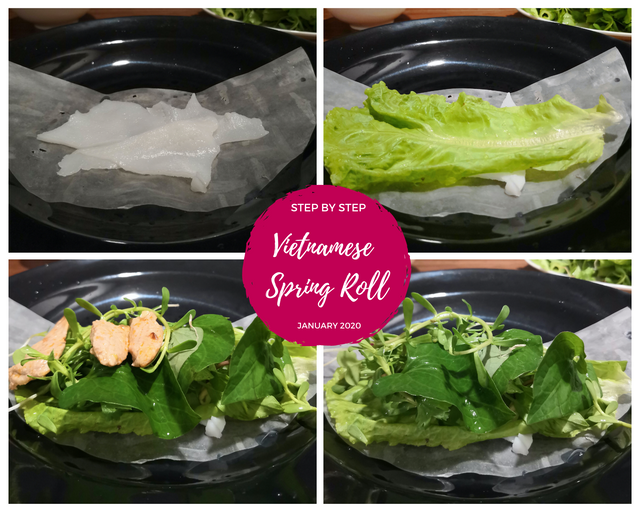 I do find this way of serving to be more simpler and convenient. Then again, its not every day that I can eat spring roll; I am after all a Malaysian.

---