As many of us prepare in Vietnam for the upcoming Tết (Lunar New Year), allow me to share some insights about this holiday. This would help you and myself inclusive to fully understand the history and traditions of Tết, what to be mindful of and how to say a few Tết phrases in Vietnamese.
Please Enjoy! And Chúc Mừng Năm Mới!
What is Tết?
Tết is the most important festival of the Vietnamese calendar. It marks the beginning of the Lunar New Year and a time for renewal. Festivities occur throughout the country; however, this is a family holiday therefore many of the observances take place at home.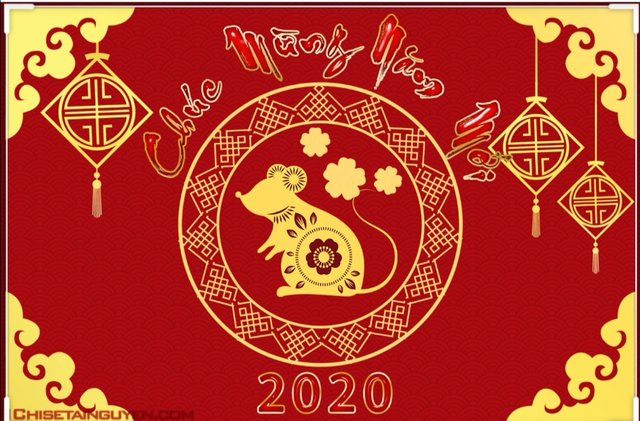 The 2020 TET in Vietnam is "Canh Tý" and is from Fri, Jan 24 to Wed, Jan 29, 2020 inclusive: Tết Lunar New Year's Eve (Jan 24), The First Jan 25), Second (Jan 26), and Third (Jan 27) of Tết Nguyên Đán. Vietnamese traditionally celebrate Tết from the fifteenth day of the twelfth lunar month to the fifteenth day of the first lunar month.
And, even today, businesses slows down two weeks before and two weeks after TET. According to Vietnam zodiac, Vietnamese New Year 2020 is a year of the "RAT". The Rat is the first animal sign on the Vietnamese zodiac.
It has characteristics of an animal with spirit, wit, alertness, delicacy, flexibility and vitality. It is theorized that a person's characteristics are decided by their birth year's zodiac animal sign and element. There are five types of Rats, each with different
characteristics:
Wood Rat (1924, 1984): Independent with proper pride, conforming to traditional
ideas.
Fire Rat (1936, 1996): Clever, capable, but lacking sense of discipline.
Earth Rat (1948, 2008): Sober and contented mind, strong adaptability.
Metal Rat (1960, 2020): Sensitive with strong self-awareness; persuasive with ready tongue.
Water Rat (1912, 1972): Intelligent with high thinking faculty, but conservative in
practice.
Preparations for the New Year begin a couple of weeks before the big day. This is a fun time full of anticipation and joy as we get ready for the thrill and excitement of the celebrations.
Tết-tiquette
Gift Giving
The Mysteries of Lucky Money
Do's and Don'ts
Vietnamese Zodiac Signs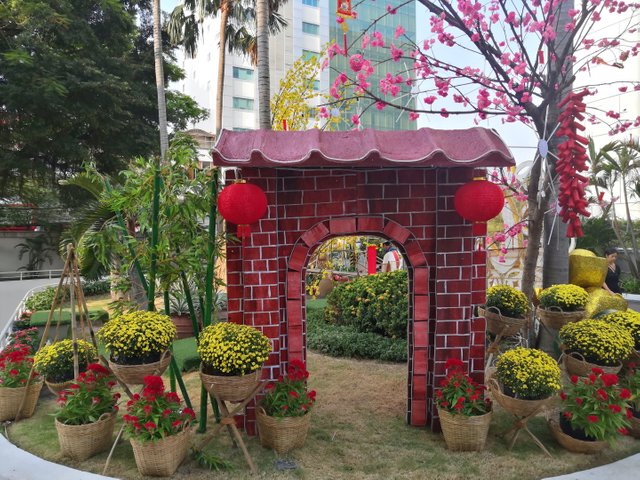 Preparations for Tết
Vietnamese families prepare their homes for the coming of the prosperous New Year with a thorough cleaning. Preparations begin about ten days before the New Year. Homes are cleaned out hopes of getting rid of the past year's bad luck. People buy new clothes, which is also considered lucky for Tết. In the days leading up to Tết, streets and markets are busier than usual. As many shops will be closed during Tết, stocking up on supplies to last at least 1-2 days.
Legend of the Kitchen God
It is during this time that the Vietnamese believe Ông Táo comes in to serve as the Kitchen God. As the old year ends, it is believed that he discusses the family's situation with the Jade Emperor, the King of Heaven. Traditionally, Ông Táo returns to heaven on the 23rd day of the 12th month by lunar calendar. His departure is marked by a modest ceremony where offerings such as clothing, shoes, paper money are burned to help on his journey to Heaven.
Due to his status in Vietnamese culture, Ông Táo is a prominent character in many folk plays. He is considered a messenger from heaven, so often writers will depict the living conditions, problems, and solutions that need to be addressed by a family in their work. Ông Táo is regarded as a family member, and various prayers and offerings are brought to him at the family altar. During Tết the last day of the old year (24 Jan) and the first three days of the New Year (25 - 27 Jan) are the most important days of the celebration.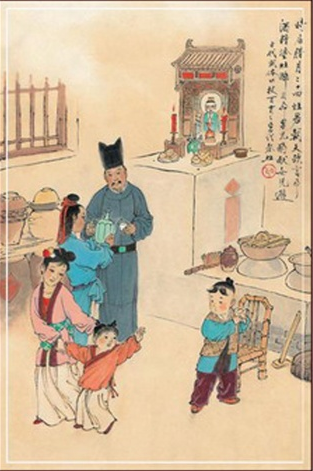 On New Year's Eve, families gather for dinner, with all members being present. The Giao Thừa at midnight, is the most sacred time with the passage from the old to the New Year. Individuals offer personal prayers to honor and thank the God of Heaven and the God of Earth for their blessings. During this time, it is believed that Ông Táo returns to earth after reporting to the Jade Emperor. Each family offers an open-air ceremony to welcome him back to their kitchen.

---