July, special month for the birthday of my beautiful wife @syllem and also for the beginning of my journey on this wonderful platform, where special people who share their knowledge and experiences, so that we all learn or remember special moments of our lives. I thank my beautiful wife @syllem, for motivating me to be part of this project.
For me it is a life experience, which has allowed me to interact with many people of different ages, students of various levels and diverse professionals; you can also find from entrepreneurs, starting in the world of business, to successful investors.
I admire them for their creativity and didactic form in exposing so varied topics, besides offering their support with the train of joy.
What can I tell you about the supermodel @purepinay, who has an incredible facility to share through her publications: her favorite foods, her activities in the gym and her walks through beautiful places.
There is a very special person, who with her creativity and special angel gives love in this community, she is: @sarita, and with affection has always supported my publications.
I must also mention @surpassinggoogle, a special being that supports many and I wish to continue growing with their different projects, such as the Ulog, which motivates us to write about our daily experiences and invites us to believe in ourselves, as special beings of our creator.
It has also been important for me, a community that has been since I started in this universe, I mean friends of @votovzla, who with dedication and perseverance have been growing to support more users.
---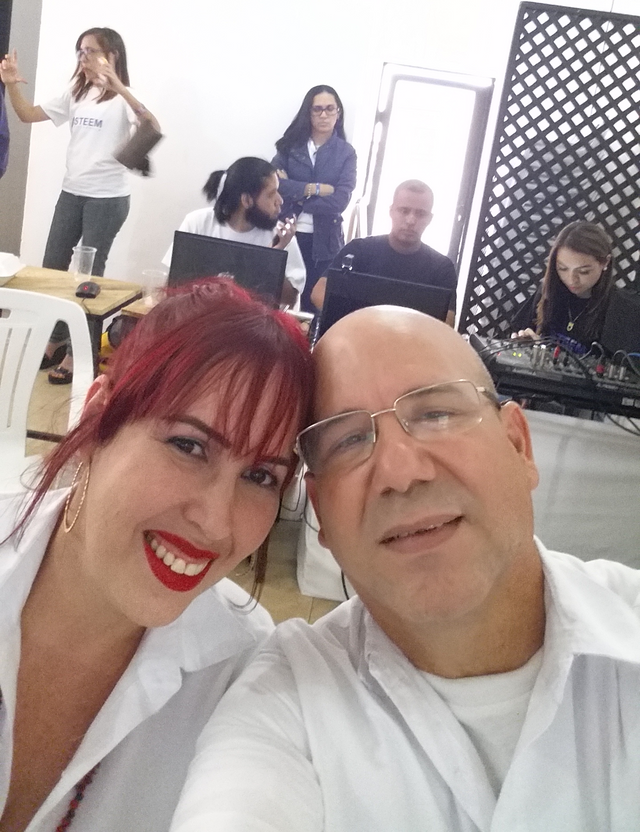 ---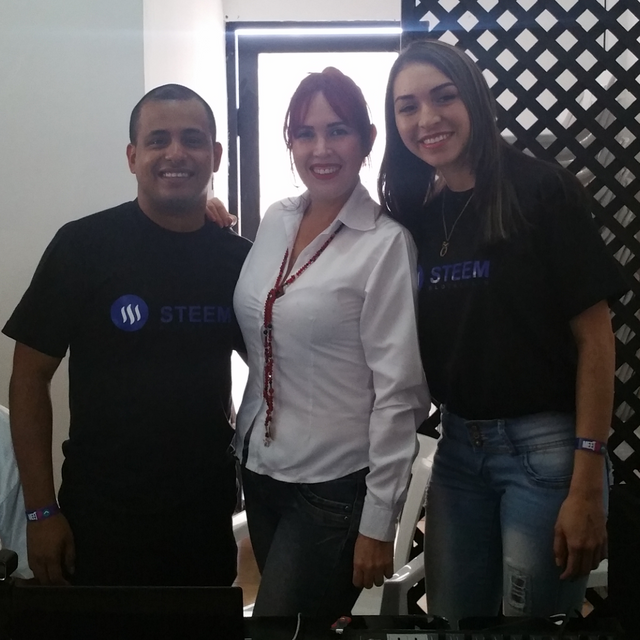 ---
With a lot of positive energy and good vibe (words of @angelica7) I am happy to thank the community minnowsupport, who have always encouraged me to be active in this ecosystem, with the excellent team that makes life in the team-venezuela, place that has filled me with friends who radiate happiness and enthusiasm; in addition, I must say, they are a university of the blockchain, all have varied knowledge and teach us without selfishness.
I remember with special affection, the two meet-up of the @votovzla community, which I had the opportunity to attend, in the company of my love @syllem, held in our city El Tigre, Anzoátegui, Venezuela; events in which we learned many news of the steemit community and the blockchain, in addition to meeting in person many with whom I had interacted on the network, such as the good vibe of @angelica7.
I also had the opportunity to attend with @syllem my companion and star co-pilot to the meet-up of the @engranaje community, held in La Colonia Tovar, Aragua, Venezuela, a place to dream and there we had the honor to meet in person @betamusic, @fermionico and @josecabrerav, special beings with great human sensibility.
Thanks to all my followers and to those who have passed leaving their comments and vows, God bless you all.
A special mention to @syllem, my wife, my love and editor in chief, who is always aware that my enthusiasm will not let me publish horrors. Thank you love for taking the time and heart to review my publications. I love you for that and more.
One of our goals is to attend an international meet-up, we will make it happen.
---
May God, success and joy always be with you.
Venezuela land of peace
The photographs used are my own, taken with my Samsung Galaxy Note 4.

---
Posted via Marlians.com