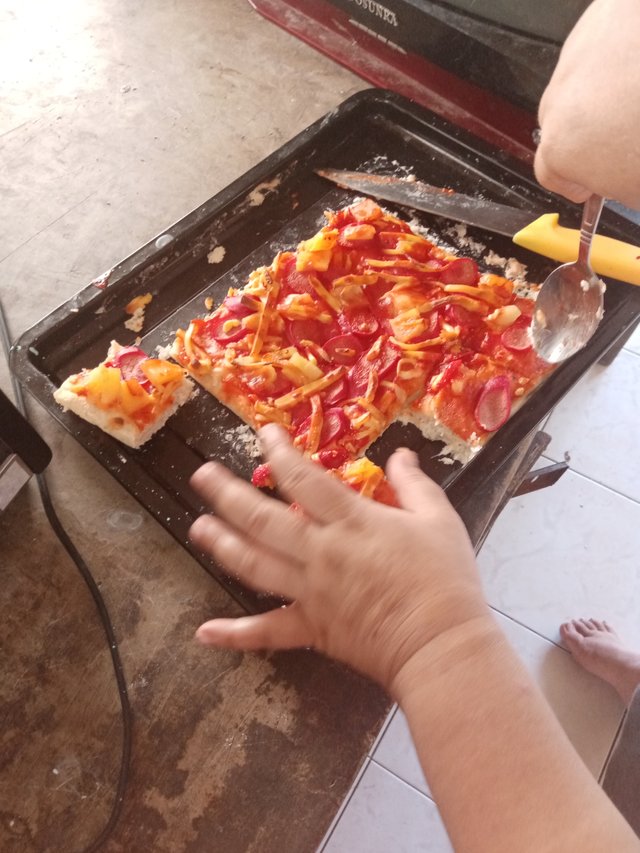 My Saturday was a sumptious day for me. I have the chance to cook something since the quarantine makes us all so bored and unlively. So instead of being lazy to get up every afternoon why not preparing and cooking some pizza.. A hawaiian pizza made by yours truly.... That's me!.
It's kinda skeptical cause I thought that I would missed it. The taste, the texture and the heat. Since out of my generosity, I also give some of it to my fellow neighbors who actually waiting for me in their house. I was not going to their house though, I just gave it to them right in the corner of our house.
Thanks to my oven. Wow. I made it possible. So the verdicts stated, that my work is full of love cause they were full stomach. It means, it was crusty, meaty, saucy, and cheesy. Otherwise, it could never been better if no YouTube video. I just watched it from there.
In this quarantine, I reflected that I have so much things to offer and give value. Time perhaps, is much more appreciated and money too. And most of all is the bonding spent with the family every hours and minutes.
This is my kinda day... Nothing is new but it was just a refreshing day that we'll spent.
Hope you enjoyed your quarantine... KEEP SAFE ❤️🙏 WITH LOVE AND PRAYER...