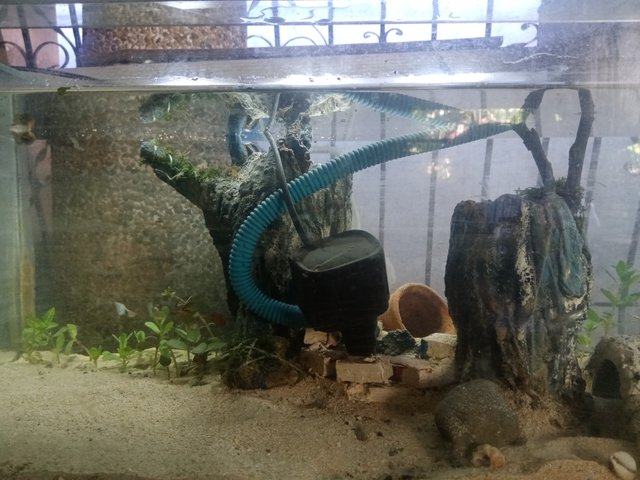 Today, I am gonna take you to my tank. It's been 2 months, since I had uploaded my first aquascaping. Now, it is my second time. I hope this would be awesome. TBH, my first time doing this, I failed. My plants had been totally deminished and gone. Hoping, this would be the lasts that I can tell, "Oh, I have done great things and now I did it!". I really loved doing this.
There are lots of things that you can do that sometimes you would not dare to do or scared to do or even unexpected things to do during this pandemic. Something that I can say to myself, "Wow, I don't have a talent to create this one, its amazing I did it!. So, there always be a room for new skills and talents for me and for you. I have to let it show and to explore new things that might be able to take me to a progress..
I dare everyone to do this at home. Making yourself busy is quite a bit diverting to another sort of fantasy where I myself imagining things to create masterpiece of designs. Whether it would be a classic, dutch or even concave style. Everything would be amazing because you already creating the best in you.
😍😊
Hope there's someone here who really loves doin this.