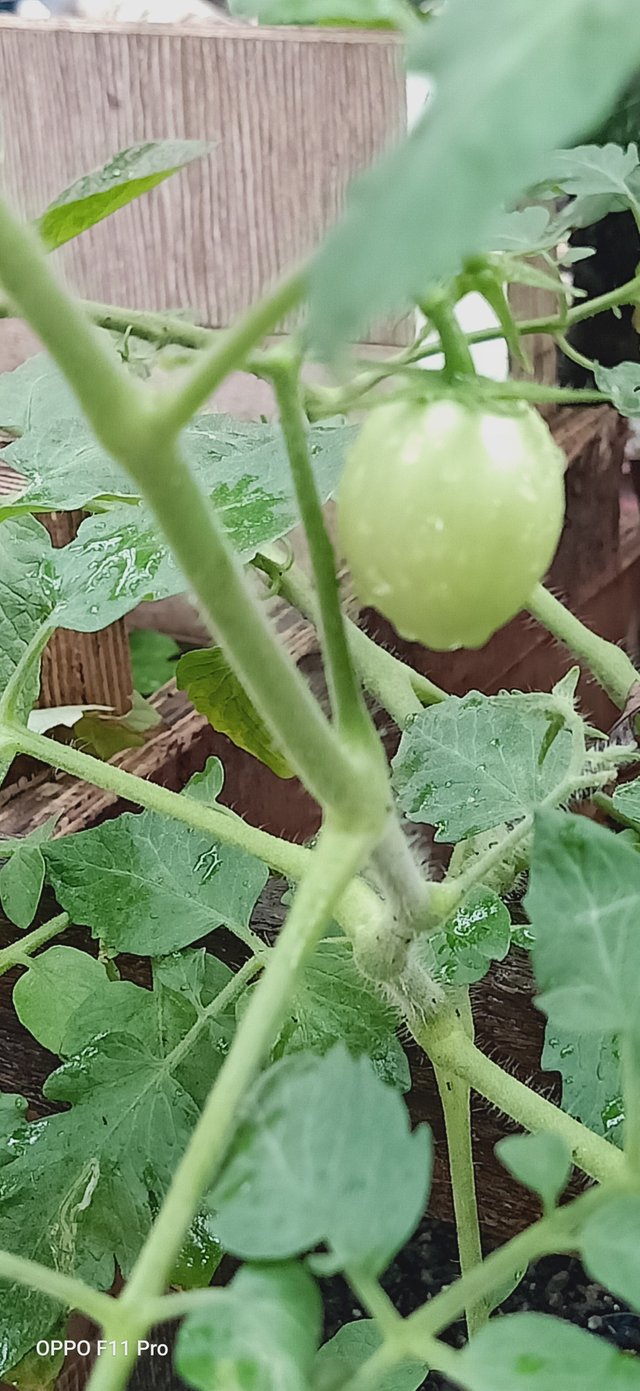 The raw tomato, devoured in the garden when freshly picked, is a horn of abundance of simple sensations, a radiating rush in one's mouth that brings with it every pleasure. . . . a tomato, an adventure.~Muriel Barbery
A month ago, I planted a seed of tomatoes and so sad that only one stem left. Though I never doubt and it never fails me because it bears a fruit!
Sometimes in my life, I struggled and we both know we still struggling in this pace fast motions of life wherein there is a lot of spices to choose from lol!.. Yet we conquered and so am I. Dreamers are often dreamt to come true, and I am one of them too.
One of my dream is to plant something. I want to have a hand that seemingly holds a soil and sensibly mixing the fertilizer on it. The epitome was reaching a goal. Thus, yes I am on it. Next thing would be is plucking my tomatoes. I am happy and yet proud that I've come this far.
Another joyous day of my life that I can say that I must go with this advocacy that enables to impart a knowledge to everybody that planting is a learning process that needs a little of patience and sacrifice. Love can also be a best fertilizer that ables the said plant grows abundantly.
"I just reap what I sow"
This is my craft and this is what I really love.