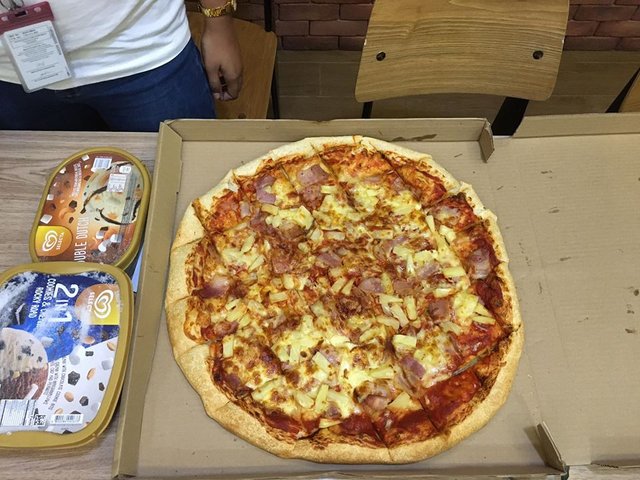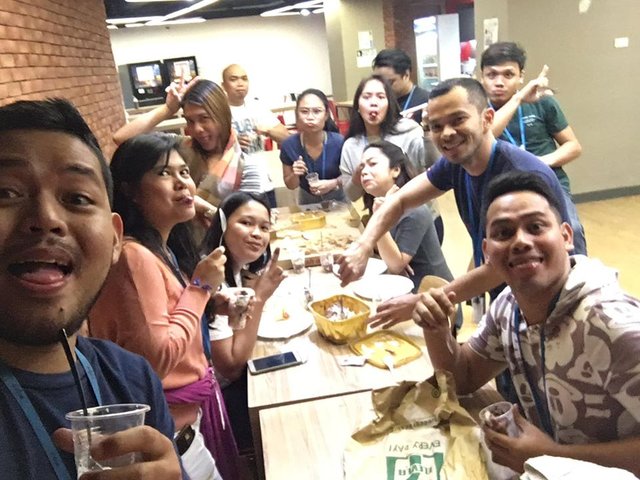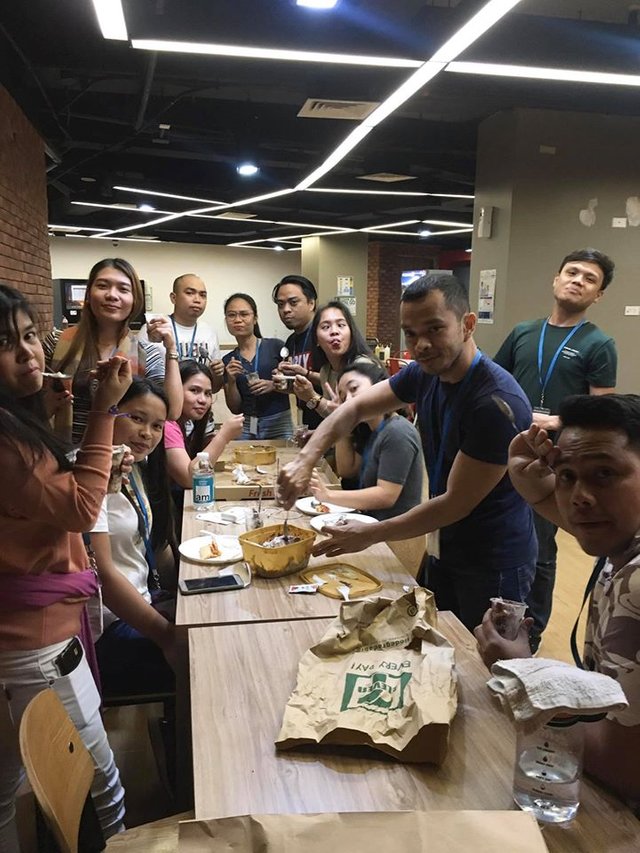 It's been a year we've been together and working as a teammates in our work.
We work hard for our production time and higher accuracy.
We win as one, We think and decide as one job.
Happiness is having a co-worker who becomes a friend.
We enjoy chatting, teasing with one another.
Even if sometimes their are misunderstanding.
But still at the end we care for each other and reconcile.
I thank that co'z we are still helping each others.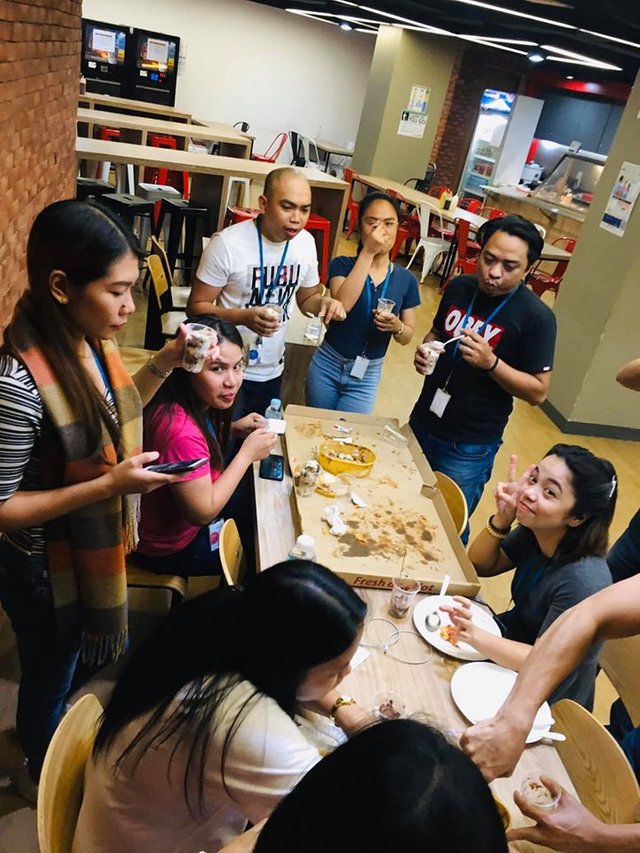 WE ARE NOT A TEAM BECAUSE WE WORK TOGETHER.
WE ARE A TEAM BECAUSE WE RESPECT, TRUST AND CARE
FOR EACH OTHER.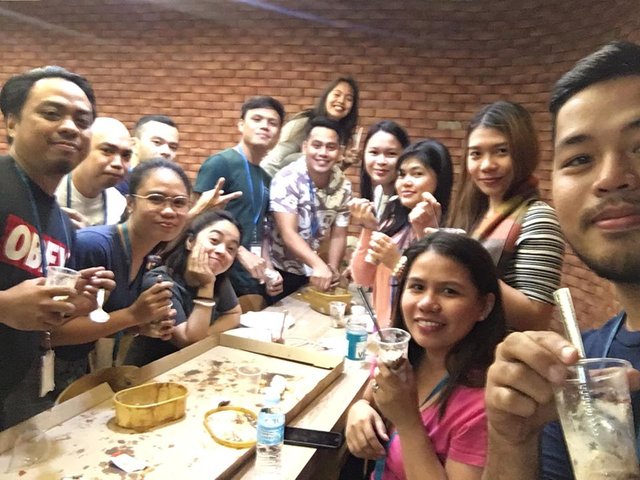 SEE YOU AROUND GUYZ though where not a team already co'z out tl
is going to her maternity leave. Soon we will together again when she comeback. This is our pizza ice-cream party. hahahhah
enjoy.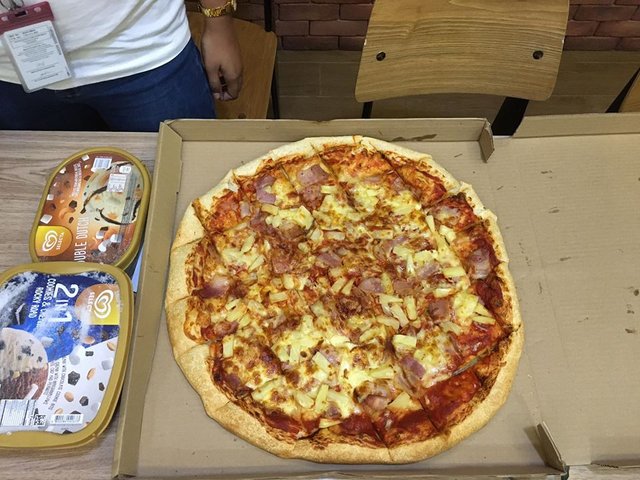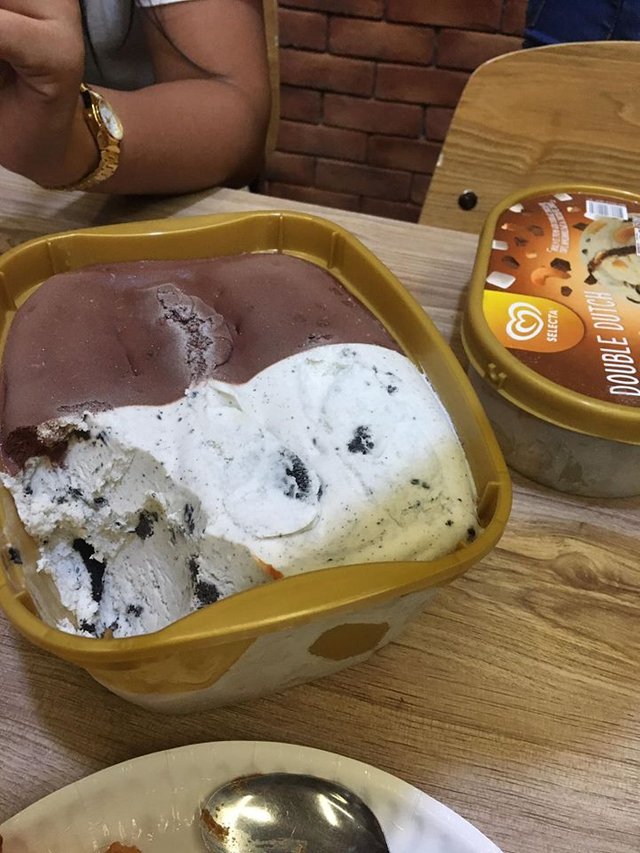 follow -upvote -resteem