Yeah so twice now my phone has dropped the battery to zero from 84% yesterday and 98% today, IN AN INSTANT. It says it dropped it to 32% instantly both times, but it turns itself off and won't turn back on again as though it was at absolute zero.
The battery was already ridiculously short lived and would overheat if I tried to make a phone call - you know, on a phone, who would do that - and it's always been, shall we say, glitchy, but fuck. I basically can't use it unless it's plugged in now?
Much mobile. Such portable. Sigh.
*edit: I emailed myself this text and photos, because I couldn't post using Partiko, either. Is anyone else having a problem with Partiko today, or is that my phone just being extra?
Here, let's look at how cute Yuan is!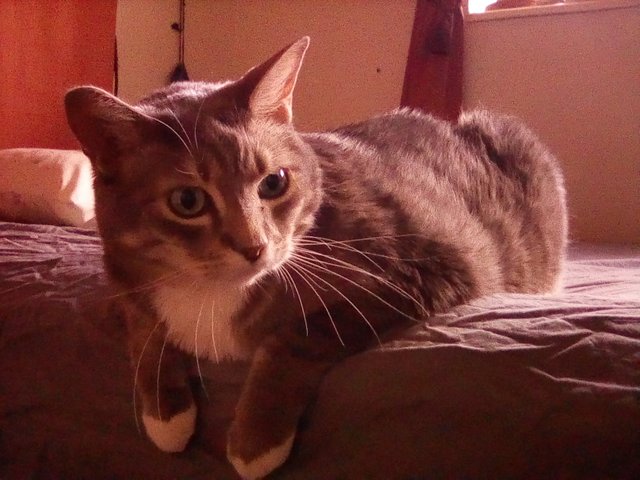 Caturdaaaaaay!
So I've been rearranging and cleaning like mad today, and kicked up a lot of dust (well, my allergies certainly thought so), but I'm happy with the progress I've made. Yesterday's random collection was a pile of ginger ale cans - today it's glasses and their cases: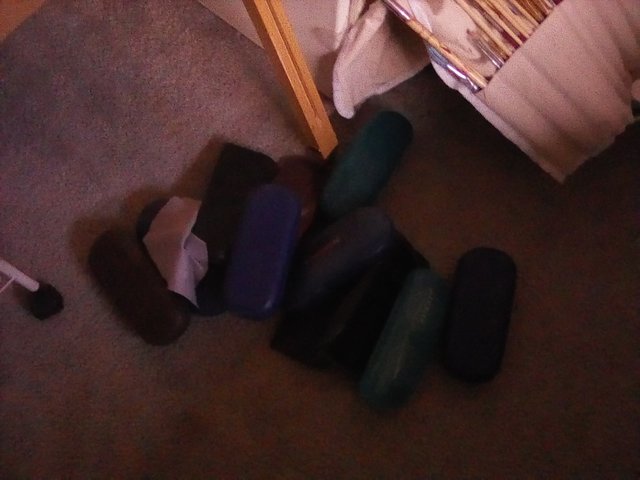 I might have accumulated just a few of those over the years. ;)
What are y'all up to today, Steem fam? I hope you are having a good day!
Oh hey so does anyone know for sure? The tag #marlians is for ulogs, right? Or anything, like #palnet is? I looked at the trending for it and it seems to be anything, but I want to be sure and not abuse tags. Thanks for any help!