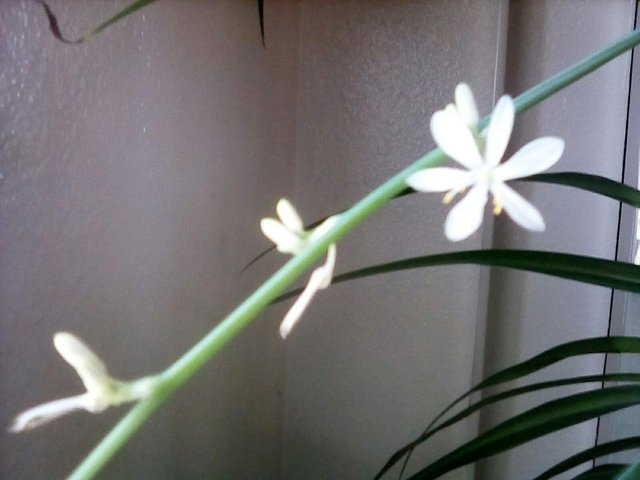 spider plant blooms
Greetings, Steem fam! I hope you are having a good day. I am ...surviving? Exhausted but awake? ;)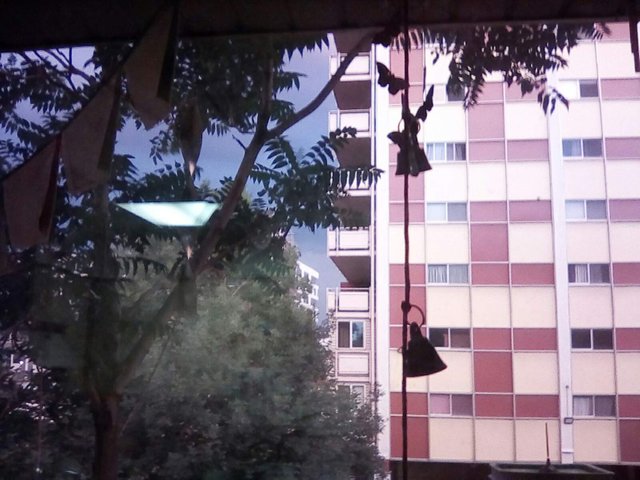 the golden hour last night - please excuse the kitchen light glare, lol
So I managed to do a few things today. Not anything a normal person would consider a productive day, but for my energy levels, hey, at least I wasn't a TOTAL sloth.
I actually got more sleep last night than the night before. To show you how variable my sleep lack-of-rhythm is, two days on my Mi band app (which is kinda like a fitbit):
Yesterday: less than three hours sleep (I woke up in the middle).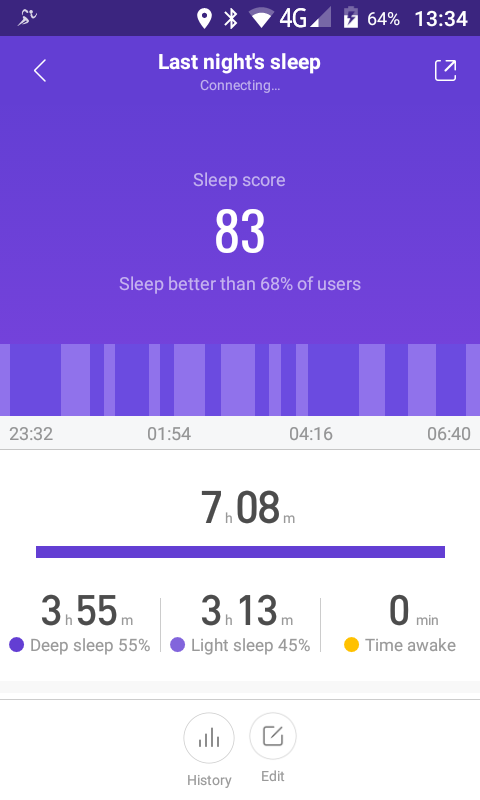 Today: seven hours, and more than half of it deep sleep!
So yeah, my sleep is all over the place. And I didn't feel any more or less tired either day. My body is just expecting the madness at this point, lol.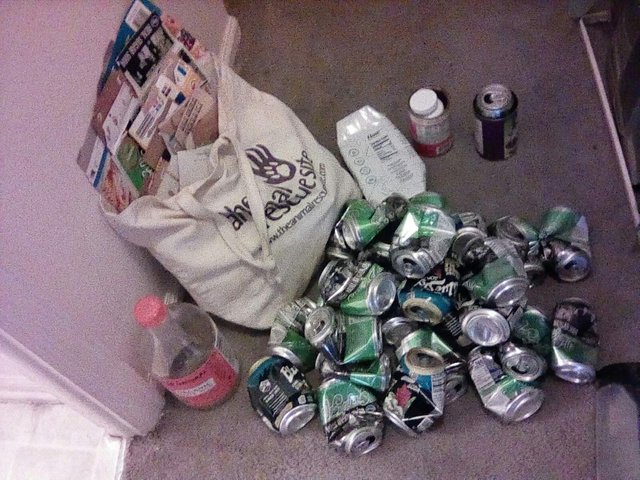 One of the things I accomplished was taking my recyclables down. That's about three weeks or so of ginger ale cans. XD I am roughly 1/4 ginger ale, 1/4 rice krispies in milk, 1/4 protein shake, and 1/4 everything else. That is the Phe Diet. LOL
But if you're wondering, ginger ale isn't caffeinated, and caffeine doesn't wake me up anyway - it makes me sleepy if anything! So that's not why my sleep is weird. It's been weird my whole life.
What are y'all up to today? Let me know in the comments! <3
Posted using Partiko Android