Hey Steem frens! I hope y'all had/are having a good holiday season. Tell me what holidays you celebrate in the comments!
Please tell me I'm not the only one who is still getting out holiday cards and gifts after the dates have passed, lol. I am always behind and playing catch up...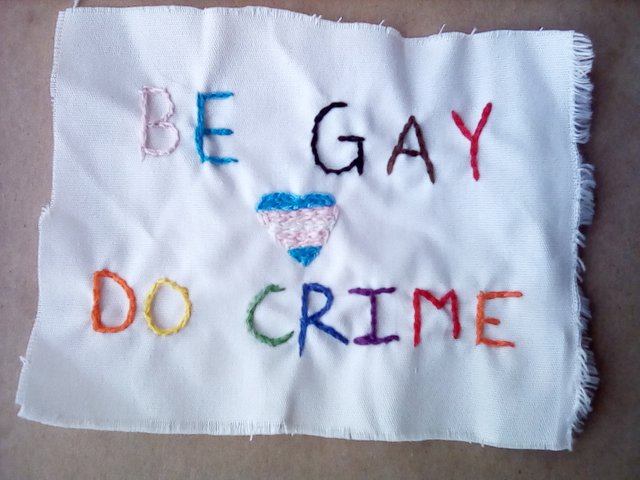 I embroidered a fabric patch for a friend of mine yesterday and got it in the mail today.
Then I dropped off some cinnamon rolls for some neighbors: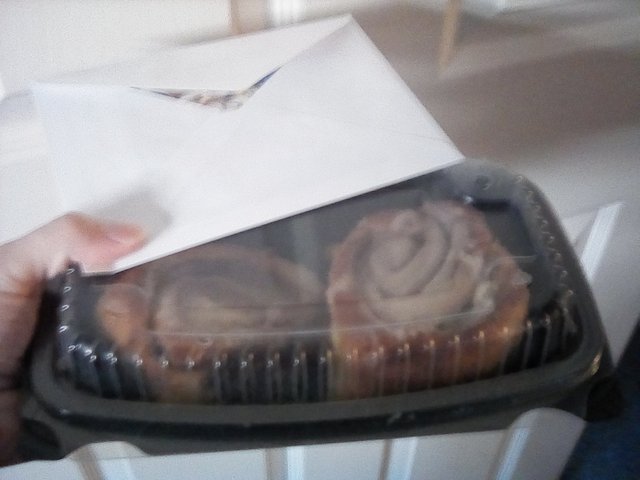 My cinnamon roll recipe legit takes a whole pound of butter. Julia Child would approve. I'll be bringing some to my dentist on Saturday when I start getting my broken front teeth pulled. You can give a dentist sweets, right?
I decided sometime after Yule that Yuan's Cardboard Castle should be renamed Fort Toebean (because it's a box fort):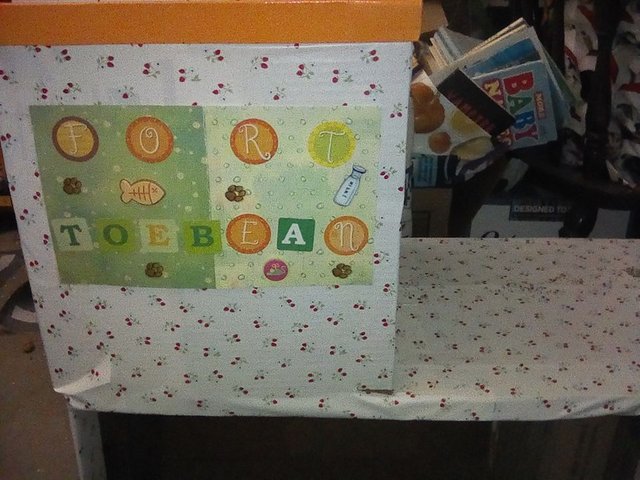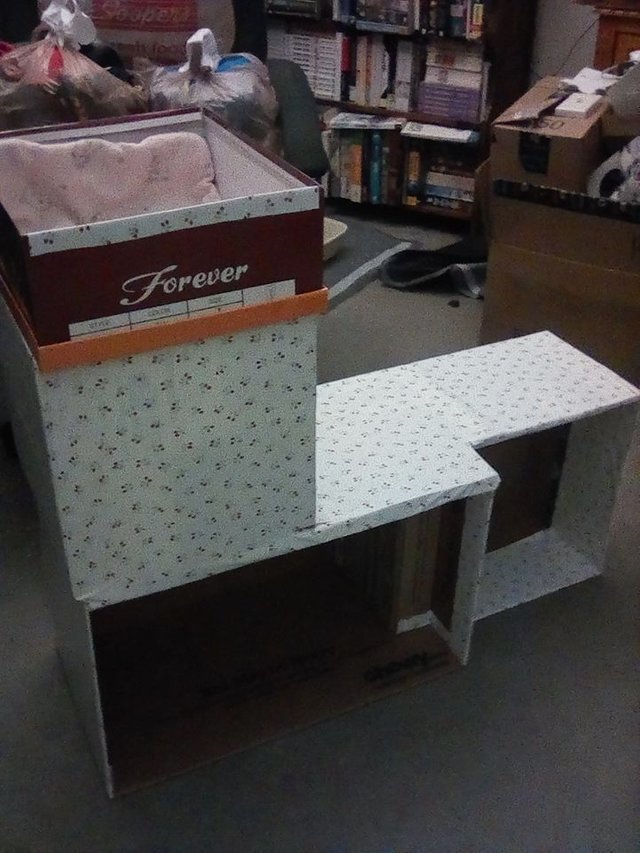 this was before I added the sign to it
But so far he's not into it. Aaaaaah. I hope he warms to it eventually, I put so much work into it. Maggie has never been a box kitty, so I wasn't expecting her to be in it. She has been using her mat I knit her, though. I wonder if the contact paper that I decorated the outside with smells funny to him?
Other than that, I've just been doing some chores today but nothing huge. What are y'all up to?
Thanks for reading, and happy 2020! Or 12,020! I like that system better to be honest. Are you familiar with the Holocene/Human Era calendar?
Not my video:

See ya around the blockchain!
Plant a Tree for Free:
http://onetreeplanted.refr.cc/wrenpaasch
Buy the Druid a coffee (or the kitties noms, more likely):