Greetings, Steem fam, it's your friendly neighborhood dysfunctional Druid here, with a little catch up ulog. :) I hope y'all have been well!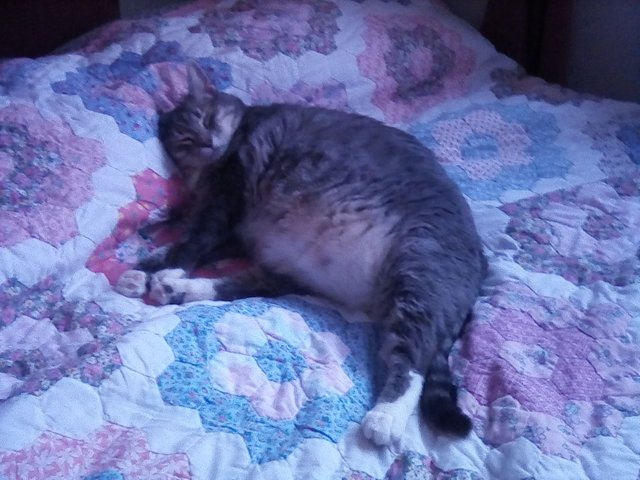 It has been cold and snowy here for some time, so there has been much cozying up in blankets and snuggling kitties. I am ever grateful I own an electric blanket (it's under the quilt)!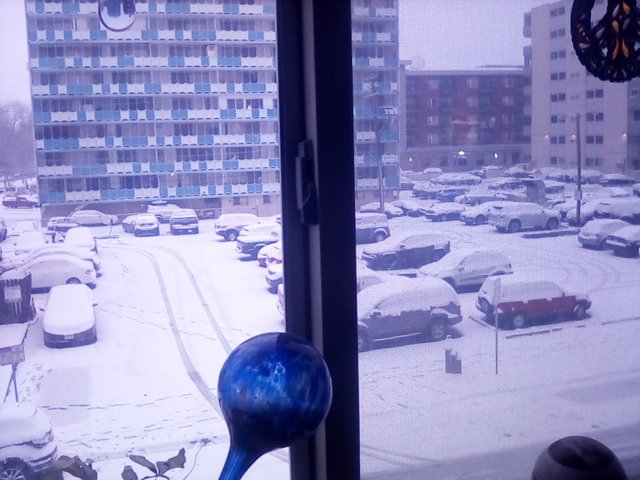 My view for the past while
I got to meet up with a friend from out of town and another friend in town, and the three of us went to Starbucks (I'm angry with Starbucks right now because they recently made a deal with Nestle, One Of If Not The Most Evil Corporations In The World, so I'm avoiding them in general now, but it was a fluke day with friends and not much else was open, lol). Anyway, they had an #ophumanangels style board in their store, so you know I had to add a note: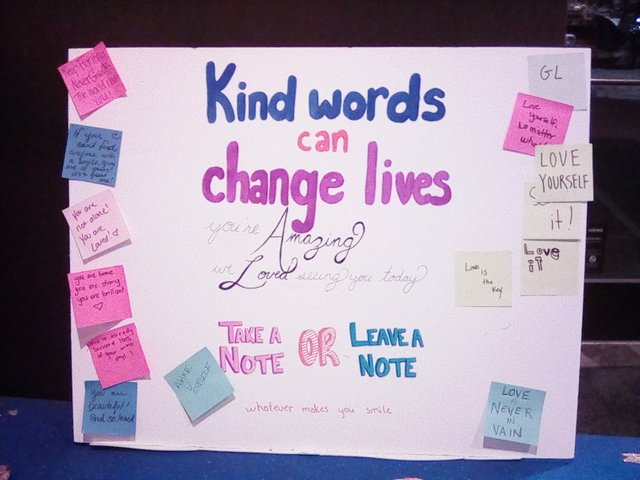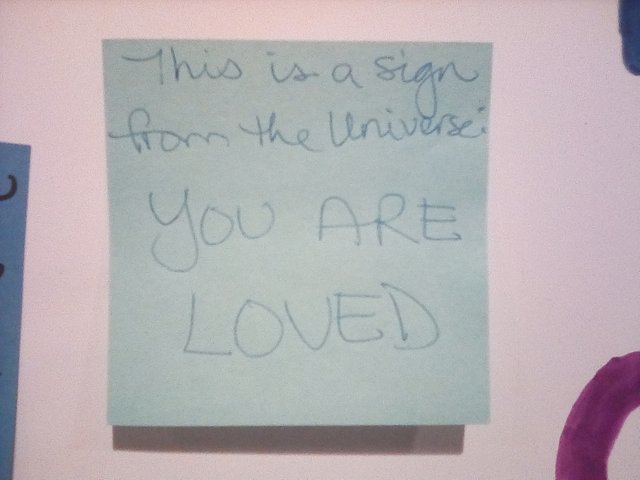 Miss Maggie has been spending a lot of time snuggled in her bed: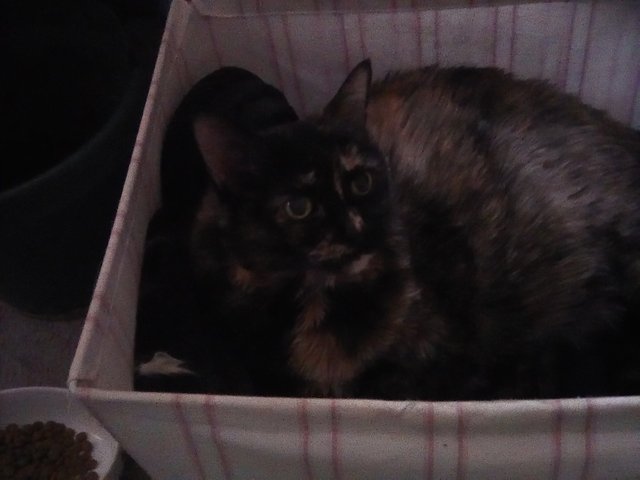 I got a belated birthday care package, and it had an Amazon gift card in it, so I bought something practical (big jug o' whey protein), and a treat for myself (this book). I've been curious about it for a while. I'll let you know if I think it's helpful after I read it: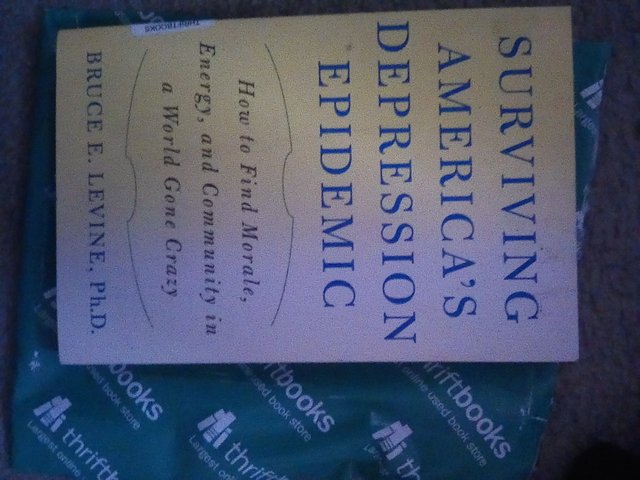 And finally, I had to show you Yuan watching The Eating Seeds Show (cat TV on YouTube of mice and birds and squirrels and stuff, attracted to the camera by seeds):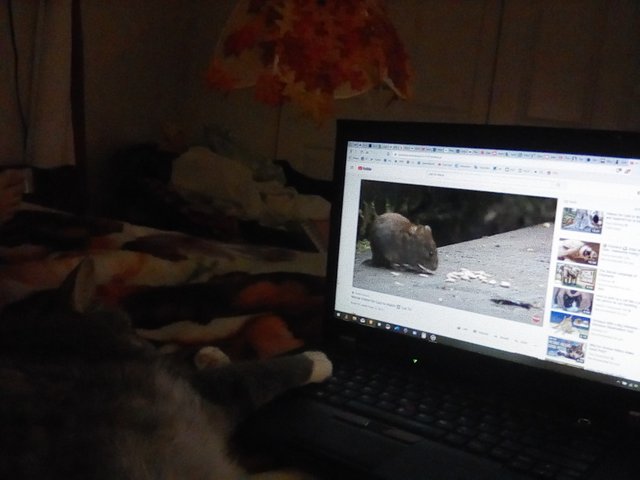 Maggie is not interested in TV: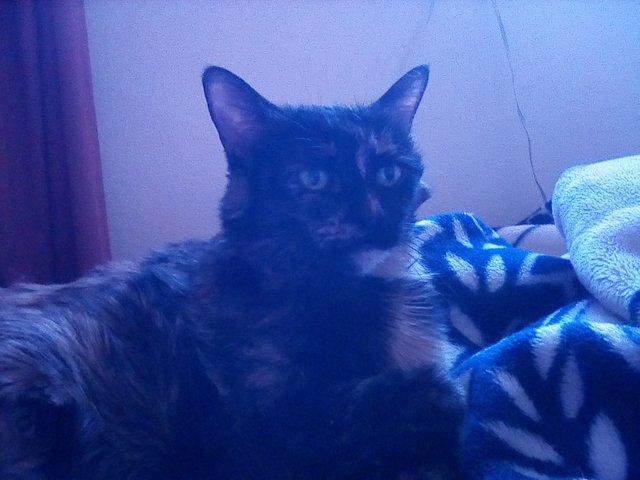 Fight the programming! Kill your television! Free your mind!
Stay warm out there and have a great weekend! :)