My sister-in-law, who is staying with me a while, needed her hair trimmed. So, we went to a hair salon recommended by a neighbor, as I don't have a regular stylist. I looked at the décor in the place while she was getting her hair styled and saw several interesting things.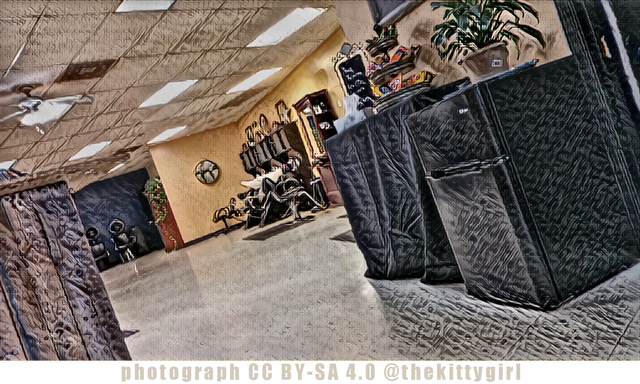 There were wooden bookcases, constructed of very dark wood, filled with candles, aluminum stars, and all sorts of nicknacks. The prettiest item, and most fascinating, was a little "planter" decoration on the wall. It was little more than a shallow dish with some artificial plants in it, but was a unique and lovely decoration. It really looked outstanding from a distance, and I thought at first it was something sealed in a round glass frame.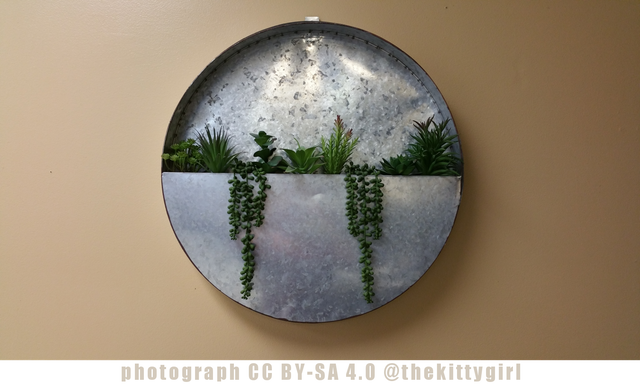 We saw a car in the parking lot that had a row of adorable little kawaii stuffed creatures on top of the dashboard. Four of them are shown in the photo, but the full line spanned all the way from one side of the car to the other... 😁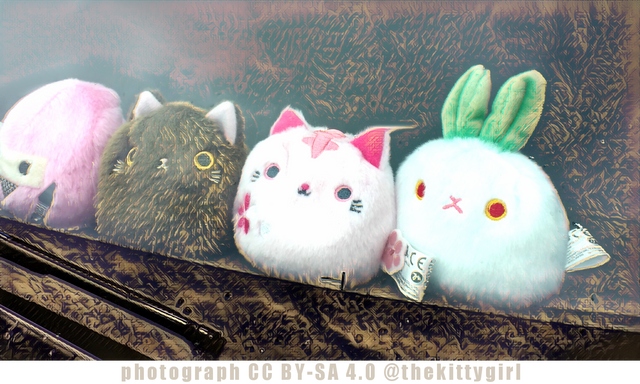 We also got some food while we were out and then went by a small natural foods market where I have bought local honey for years. We browsed among the items they had, and my sister-in-law selected some all-natural ginger beer and we each bought a tiny jar of jelly — Crabapple for me (one of my favorites from long ago, but haven't had it in years) and Mayhaw for her (as she wanted to try it). Of course, we will share what was bought.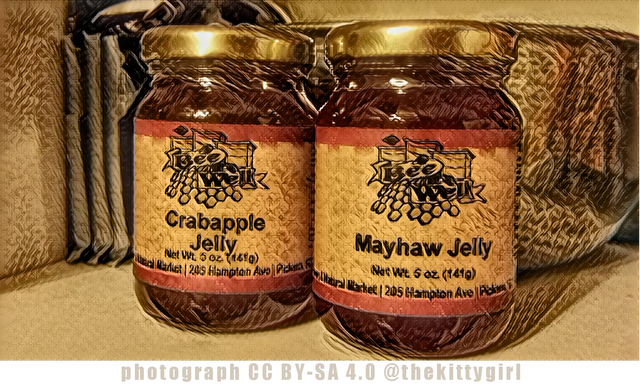 For those who might not know, the Crabapple (genus: Malus) is the fruit of a wild apple tree that grows in this area. The fruits are very small, much smaller than cultivated apples, and rather tart but delicious. The Mayhaw is the fruit of the Hawthorn tree (genus: Crataegus) that ripen around May of each year, thus: May + Hawthorn. The berry-sized fruits are also somewhat tart and very good in jellies, the same as Crabapple, but with a different taste.

 😊
SOURCES
   1 Wikipedia: Malus
   2 Wikipedia: Mayhaw




to learn more about either of these projects, please visit: @heyhaveyamet or @steemterminal

29-Jan-2020