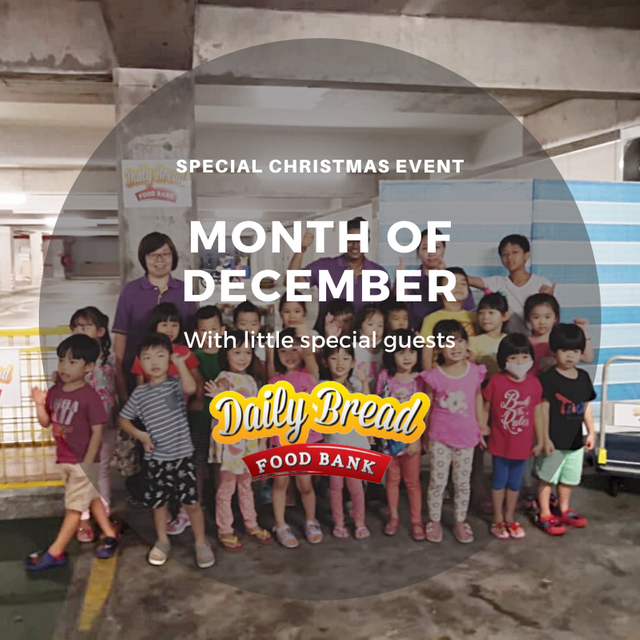 Today we have a tiny mission from tiny little miracles of life
What better way to celebrate Children's year end school holiday with a bit of something that they would probably remember for a long time...
with a bit of learning, sorting, packing, and practice the spirit of giving?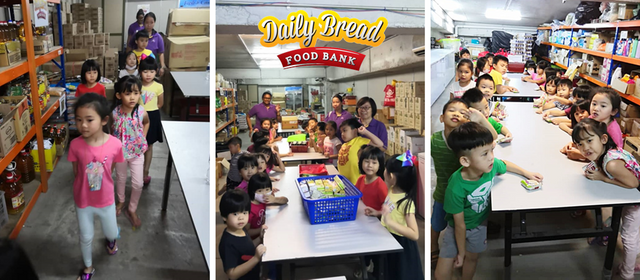 This is what happened when we were contacted for a special collaboration with a children center, Taska Bahtera Noah Kindergarten when they decided to lead the children the meaning of giving back to the society with a special early Christmas celebration
Before the kids came in, most of them have no idea what a Food Bank was. All they felt was profoundly interesting because there were SO MUCH FOOD! So we promised them that they will have a special little gift if they were able to complete their tiny mission.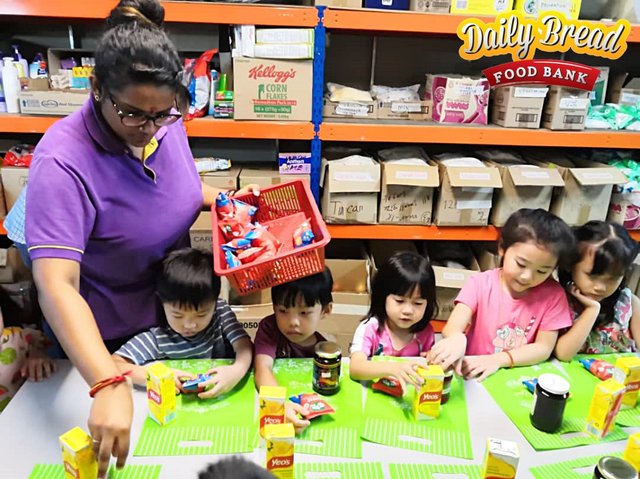 These children were very obedient to their teachers' instructions, and they all lined up waiting for their teachers to pass them special items to pack; from boxed juices, packed peanuts to even jars of jams.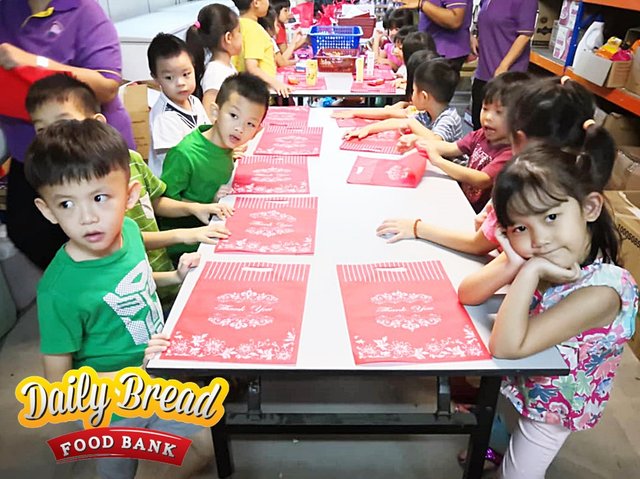 Carefully they packed the items in and set it aside, waiting for the next batch to packed, and while waiting, a little one decided to pose for me.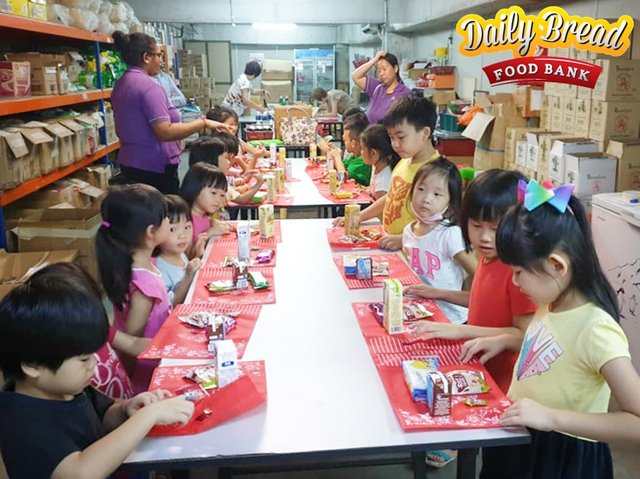 It was indeed easy peasy for them; and in no time, whatever needed for the mission was all ready.
Yes; their mission wasn't complete yet.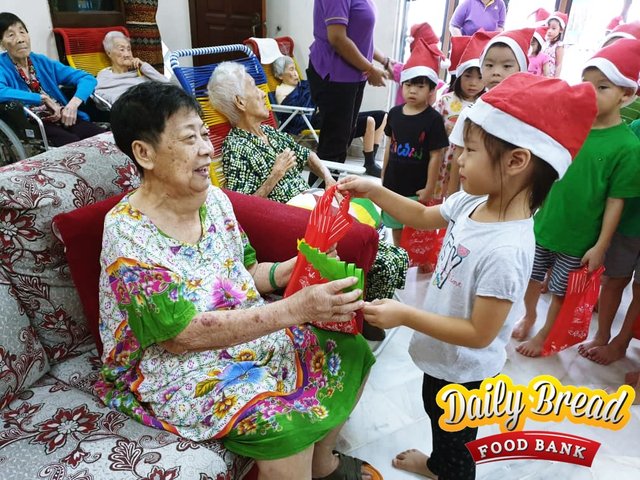 All these little goodies packed up were sent to one of our non-profit channel; the Heritage Home (for the seniors) and these little miracles took a trip all the way there to surprise some early Christmas visit on a week day.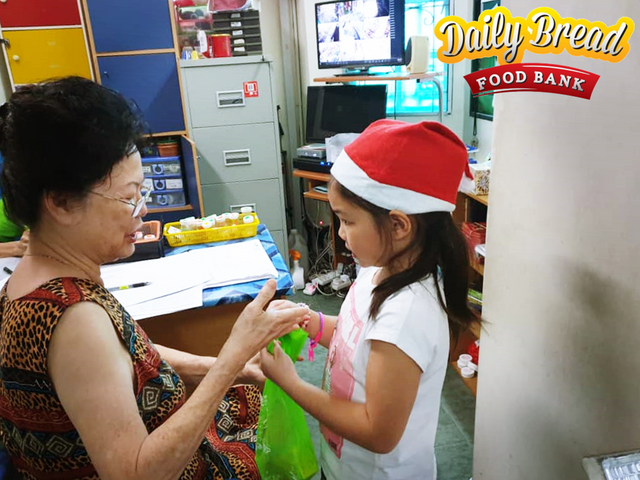 One of our little miracle volunteer found the main caretaker of the Heritage Home, pastor Mary, and got the little package delivered to her.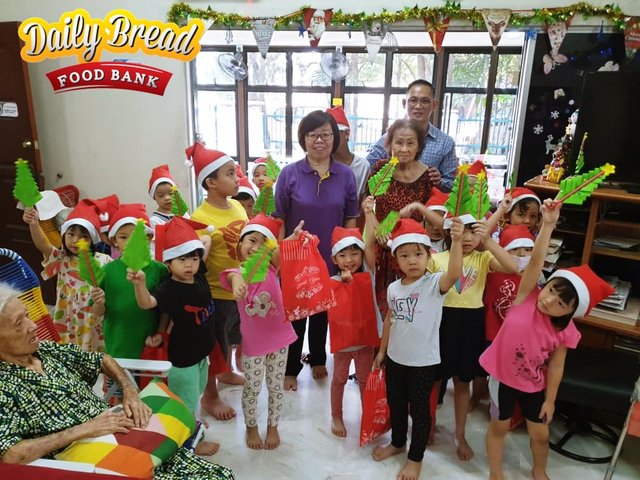 All in all it was a really successful mission, with the goodies bag packed and their very special hand made Christmas trees, this truly made the seniors a day to remember.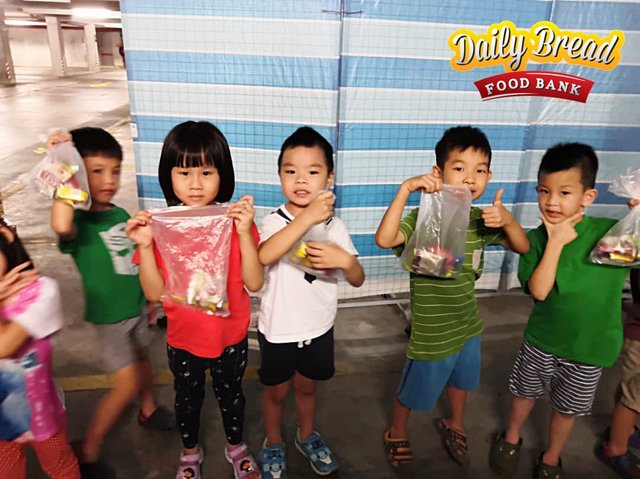 And as promised, they have their little treats rewarded to them for a fruitful day!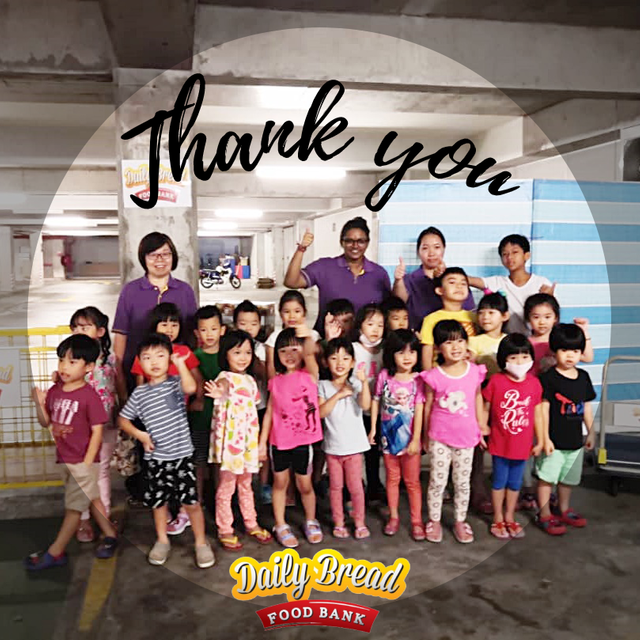 We are just so grateful and touched that the children center has decided to make a special extra mile for the seniors today. Many do not realise that many elderly often spend their year end alone at Heritage homes and most of them do not realise that they are one of the least visited homes; and this truly has made a different for both the old and young.
Direct your children onto the right path, and when they are older, they will not leave it.
Proverbs 22:6 (NLT)
This always comes to my mind when we see children who are blessed to experience good works and charitable giving at an early age. This truly will help form a better Malaysia in the future with these young kind hearts.
Do follow us as we continue to update you with the latest news that we received week by week. There is just so much to share that we are unable to post everything under one post.
Angie Ng
Daily Bread Food Bank Director
disclosure: Daily Bread Food Bank one of the non-profit channel under the LCS (Life Community Service) ministry.
To know who we are, please do read through our introduction here in Steemit


Time flies indeed! We are already here for 2 years!
Where you can find us in mainstream media


ps: 1% of this post goes to null in the support of keeping STEEM alive
pps: The liquidated STEEM here will be sold off to donors (Malaysia region) with Steemit accounts or within @dses charity investor stakeholders for us to purchase whatever that is lack for the Christmas outreach celebration