My recent trip to Bradford with @goblinknackers was quite a success though I don't know if the city has much left for us after this expedition.
There's always a bunch of fails to go with the success stories, and some tales and memories to tell.
The Bradford Arms
One of the more interesting ones was 'The Bradford Arms'. There's a report here from Sunday 13th October which is the day we visited claiming that it had been burnt.
What's more strange that @goblinknackers was scoping the place out the day before and found it on fire with all the entrances open.
It was too smoky to go inside but who was in there that day?
It appeared to be empty on Saturday besides all the smoke, but when we returned on Sunday it was firmly sealed up again.
The above report had been made on Sunday morning showing the emergency crews all gathered, and yet the entrances were open on Saturday. Very strange I say and a little suspicious.
Being sealed to me was a massive bummer. I figured that this was a walk-in, and so had a good look around to find an access point.
The door to the left of 'The Hidden Chef' had been open. No matter how hard we tried to prise it open with improvised tools it wouldn't budge.
@goblinknackers was quite up for grabbing the ladders and going through that open window. The corrugated iron roof looks dodgy as hell so I vetoed this crazy idea.
This may have been an ever so romantic bench for couples once, surrounded by encompassing branches or maybe it had been nicked from a bus stop?
…'once I might have been able to slip through these bars. Alas I'm too fat these days'…
Through the bars, we could see what the interior looked like. Kind of wet probably due to yesterday's fireman visit.
It's not the first fire, the original one being in January 2017 when the occupants had to flee for their lives
As such there does seem to be items of interest within. Shame we couldn't get past the iron bars.
This yellow rusting thing was in the grounds. It looks like some kind of coffin with a protective hard paper wrapping. No vampires were found within.
Lund Humphries
This one I'm a little sore about as being more adventurous would have made it a success.
There's a YouTube Vlog knocking about of another set of Urban Explorer's gaining access to this old factory.
I know how they did it now, and we could have done the same.
You learn a lot from visiting, looking and finding points of access if you can look beyond what's in front of your nose as well as watching certain YouTube footage.
The former Printworks has been closed since 1994 and suffered an arson attack in 2017.
I have found that buildings left over 20 years can be very shaky inside especially on the upper floors, yet that appears to be the way in.
What I saw was a new padlock, recently fitted. Some property owners give a damn more than others.
25 years of being empty, just what are their plans for it?
…'I guess once it was easy to walk through the entrance. It would be a struggle to get to work at today's Lund Humphries'…
This looks like easy access but I was taking these photographs through some bars, the gate being locked up.
Now, this looks promising, hop on the back of the Volkswagen, prise back the piece of old rust and we're in?
On second thoughts, though the area appeared deserted you just know that the car owner would magically arrive at the wrong time.
The owners of Lund Humphries have been piling all kinds of crap and shit around the side entrance to keep the likes of us out.
Rags, tires, mismatched boards, nails, as well as some barbed wire all worked as an effective deterrent.
I haven't given up on this one and knowing what's inside it would be worth it to try again. The way in is risky but that's the name of the game.
The worst that can happen is some embarrassment, and being told to leave.
So far we have not been 'caught' but that's just a matter of time.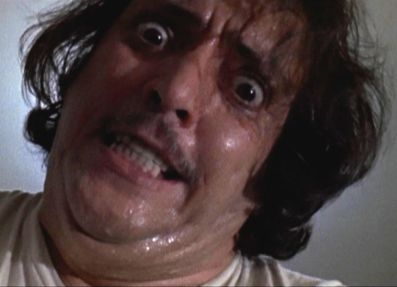 If you found this article so invigorating that you are now a positively googly-eyed, drooling lunatic with dripping saliva or even if you liked it just a bit, then please upvote, comment, resteem, engage me or all of these things.