As is the norm, our not so recent expedition of derelict Bradford brought us more fails than successes.
While every few yards reveals a new target many of them are boarded up or don't hold any interest.
Some of these places were found by simply walking around some of the most deprived areas of the city.
UBS and RS Bateman
UBS Office Furniture has many broken windows with trees growing through the rafters as well as being a massive building.
The front was boarded up and we had to take quite a walk to get around the back.
Some very new anti-climbing fencing had been recently erected and looking beyond we could see secure boarding.
Other potential entrances were sealed even more tightly.
Attached to rear of the UBS building appeared to be yet another boarded up factory, RS Bateman. I had the distinct feeling I had been here before, perhaps when I was a kid.
My father was self-employed and used to drag a very unwilling me along during his buying sprees. I always used to complain about the 'Bradford air' making me sick.
He dismissed it as fabrication but I feel there may have been more truth than he thought in my words.
The Office
According to our resident local expert, come historian and recent Urban Explorer fan @goblinknackers, 'The Office' is situated in a particularly rough area of the city and when open he dared not enter this public house.
While it's been closed for at least 20 years the local drinkers where somewhat biased towards, 'Afro Caribbean and Reggae Music'.
In other words if were not the right colour you got your 'head kicked in' just for walking through the door or even getting too close.
I think this is why he was even more interested in having a look inside. We couldn't help notice a bunch of building materials outside the door just to the right of that skip.
Everything looked quiet and then we noticed this door was open. Surely it couldn't be that easy to get in?
There was a light shining through the door which means there's something sinister going on or…
Next minute an Asian looking dude walks down the steps. @goblinknackers drew himself up to his full stature and entered conversation with the dude in a language unknown to me.
After more minutes, nods of the head and some shakes, the 'inhabitant' looked sharply at me and without warning ushered both of us to follow and opened the front door.
…'so here comes the anti-climax'…
I was hoping he was a squatter who was going to show us the delights and decay of home but I knew in my heart he was a builder and the place was being renovated.
Sure enough, several of them were in there and had made a lot of progress.
The 'Have Fun' mirror is all that's left. No fun was to be found in 'The Office' and renovated properties don't count.
Jesters
Jesters was not on our radar, more another pub that we simply walked past while looking for somewhere to eat.
However, @goblinknackers' eyes lit up in recognition.
'I heard many tales of Jesters by reputation but never discovered where it was', he revealed to me.
It seems that by the end of the 1980's, Jesters was quite famous as a place to pick up girls for a quick shag as well as retaining a trendy reputation.
…'this is considered trendy? maybe to homeless bums it is'…
Unlike 'The Office' there was no segregation of races though you would never hear a Madness song played, it was more Hip-Hop and all that House music that was around.
We walked around the circumference several times but found no access points and was quite secure unless you can jump 25 feet into the air.
I'm convinced that parking sign bent to the right just to get into this photograph.
'T does need to see GH', whatever that means. I quite agree.
I wonder what Jayne Sharp is doing now, maybe pulling pints elsewhere?
If just one of these boards was pushed through we could have entered, but you can't break the code which is 'no breaking in'.
This city is teaming with broken down industry from decades gone by. I don't feel it's going to change much in the next few years, or possibly the next decade though there are sparks of renovation here and there to be seen.
For now it's an Urban Explorers dream and should not be missed.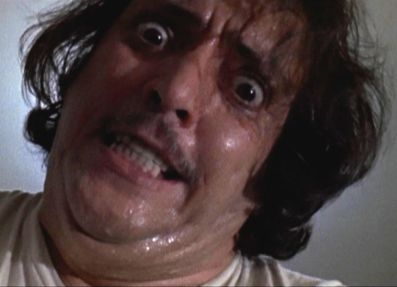 If you found this article so invigorating that you are now a positively googly-eyed, drooling lunatic with dripping saliva or even if you liked it just a bit, then please upvote, comment, resteem, engage me or all of these things.