I seem to have been holding on to this one for the longest time and need to write up my experience of Ponthalgh, Plowtalgh, Powtehalgh before I forget what happened.
It's now December and was August last that I managed to gain entrance to this wreck of a farm on the second attempt.
The first time I noticed it, courtesy of a tip off from @bingbabe there was a farmer mooching around as there are some dilapidated barns close by.
…'farmers love barns that have holes in the roof, the more the better'…
Rather than get into a heated argument which might end with pitchforks out, I bookmarked it for a return visit. He didn't look too friendly.

...'on this day, the holey barn was farmer free, can't you guess I don't really like farmers?'...

What's interesting about this shell is the history. A lot has happened here and I found more than anticipated after a little searching around.
It's situated close to the large village of Rishton, Lancashire but was the village named after one of the previous landowners?
Roger Rishton was living here in 1474, he was outlawed during the War of the Roses,
Another Roger Rishton carried on a long and deadly feud with other branches of the family and broke down the image of St Oswald in Church Kirk and the newly placed pews there.
Several affrays took place and he was slain by Sir Thomas Talbot during the fight in a neighbouring homestead. The farm may also be referred to as Ponthalgh, Plowtalgh, Powtehalgh, and later Park Farm. This homestead is mainly associated with the Rishton family who occupied the homestead from the 15th to 17th century.
The Rishtons finally left Ponthalgh for Preston, as a result of supporting the King during the English Civil War. In 1659 Ponthalgh was sold to the Walmesley's.
Sir Thomas Talbot? Sounds like the days when knights were bold and honour meant much more to a man that life. Anyone guess where I nicked that from?
My choice of clothing was poor that day and while I was approaching what became later known as Park Farm, I could see multiple access points but some were covered in nettles.
The weather might have been dodgy but it was warm, and I was wearing shorts.

...'spider and webs, not a big deal, nettles.., I not a fan'...

@bingbabe abstained from following me in, she tends to pick up on frequencies from the past which unnerve her while I seem impervious to it all.
It's probably just as well considering some of the places I visit.
The inside looked like it had been empty for 25+ years.
You get a feel for how long properties have been empty after doing many of them, and yet the roof looked like it had work done to it at least in parts.
There was evidence of electric points and extractor fans fitted to what was once a window.
I managed to get in two of the entrances, this one was blocked on the stairs so I had to abandon it for the second one.
Some of the upstairs rooms contained fantastic ventilation features, sleeping here would be great in the summer… and for those winter nights there's a cheerful fireplace all in the same room.
The rooms at one end of the property looked like they had been added in later years.
You can see from the construction they are not in the same league as the original building. Nature was growing all around.
A stone spiral staircase wound its way to the upper floor. There was no chance of falling through any floorboards.
Similarly the second storey floor appeared extremely solid making exploring much safer and easier.
There are some exceptions and I didn't fancy walking across these dodgy beams.
Having a very solid looking tree next to your bedroom window is great for those quick exits.
There was some evidence of arson attacks, many historic abandoned buildings have suffered some from the dickhead burn crews.
The outside views are not particularly picturesque. This was never any stately home or mansion and yet the town was possibly named from a past inhabitant.
It's rare that I get to visit somewhere that contains more than a smidge of history from the 15th century, and is not open to the public.
A lot has happened at Park Farm in days gone by and the building does not appear to be a Grade II listed one. How long is it going to stand in its current form?
With all the holes in the outer shell it would take a considerable investment to renovate it but for what purpose?

All images are my own.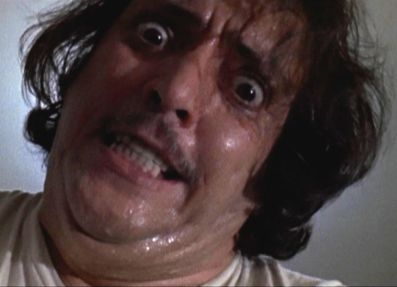 If you found this article so invigorating that you are now a positively googly-eyed, drooling lunatic with dripping saliva or even if you liked it just a bit, then please upvote, comment, resteem, engage me or all of these things.