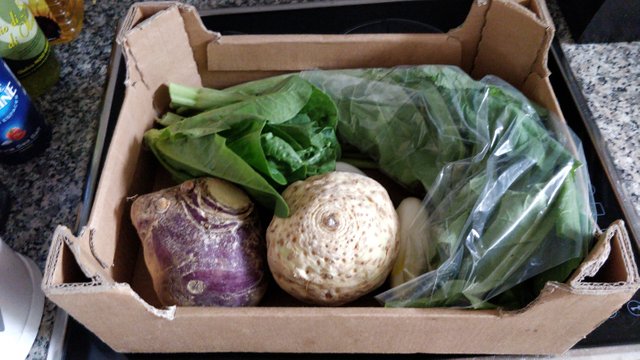 One of the ways that we can make a difference to our ecological footprint is by changing and adapting our food intake. Of course, in the grand scheme of things... each individual change is small, but hopefully the collective sum of all the small changes leads to a larger and more significant change in process and methods used to produce food.
Our little household is trying to reduce the amount of meat that we eat... trying to actively schedule vegetarian only meals, and with the meat based meals using meats that have been bought from the butcher that we know sources meats from bio farms and farms that have decent animal welfare in mind (that said, it is still strange to grow animals to kill them... but I'm afraid that I am personally not yet able to switch to a completely vegetarian/vegan based diet... however, I will try to lessen the impact if I can't yet do it).
Another thing that we have been trying out for the last year and a half is a subscription (BioAanHuis) to a box of locally sourced and bio-grown vegetables. It's an interesting idea, with one box being almost more than enough vegetables for our little family of two adults and 2 children (although, we aren't giant eaters either... and we eat European sized meals, not giant ones!).
The vegetables are different each week... and are always what can be grown with the local seasons using bio techniques for the farming. So, in winter... we get lots and lots of cabbages... and preserved cabbages (sauerkraut)... which makes for a week of pretty gassy bellies!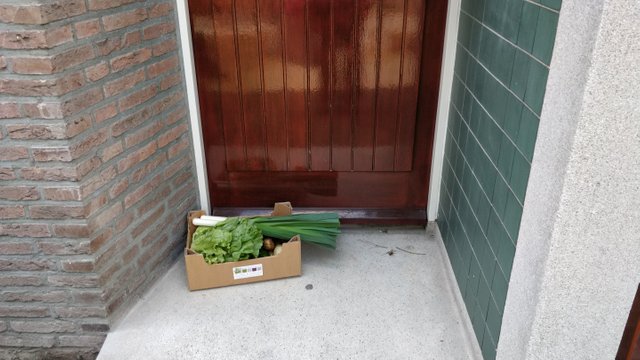 It is a little strange in the delivery, they will just leave a cardboard box full of vegetables on your doorstep if you aren't home. Luckily, The Netherlands (or at least our little corner of it) is a pretty decent place for that sort of thing... but seeing as my wife and I work strange hours, we are often home on the delivery day anyway. You also keep the box until the next delivery to return so it can be reused.
We've gotten to know the delivery driver quite well... I'm not really sure if he is the farmer or if he just does the deliveries. He drives a smallish van, and we have a nice chat when we are home... although, sometimes I guess he is in a bit of a hurry with the deliveries and he just drops off the box and goes. Which means that if we miss him a couple of times, then we end up with a couple of extra boxes.
We would leave them out, but Netherlands weather is a touch wet and that would be a bit of a disaster for the boxes! I'm pretty surprised that on the occasion that it is left outside that the animals don't start to take a snack on the food!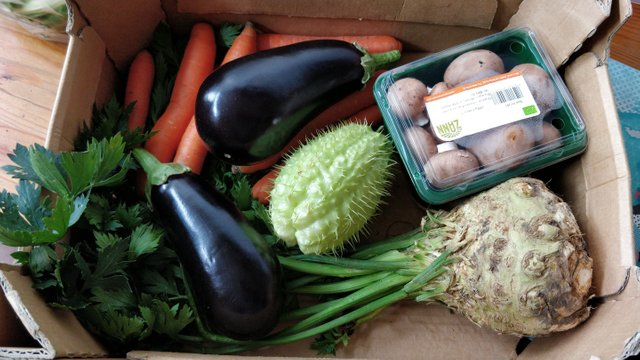 There has been a number of times when we've received something that was completely weird and unusual to us. Like this week, we got this spiky little guy. I stupidly thought that the spikes were soft... and got pricked for my trouble... my oldest daughter thought it was hilarious, and got some oven mitts and ended up carefully relocating it to the veggie box like it was a toxic hand grenade! Luckily, on their website they do give a list of possible recipes, and at least the name of the more exotic vegetables.
So, according to their website... this prickly guy was a chayote. Nothing that I have ever seen before... or tasted either! However, I decided to put it in a stew for this evening... If in doubt, stew it!
Anyway, we've had a pretty decent experience with this delivery service... the quality of the vegetables is pretty great, and the idea that it is bio and local is a definite plus for everyone! We are considering to add in the fruit box as well... it means that between the two boxes (vegetable and fruit) we wouldn't really need to hit up the supermarket for most of the fresh food cooking staples.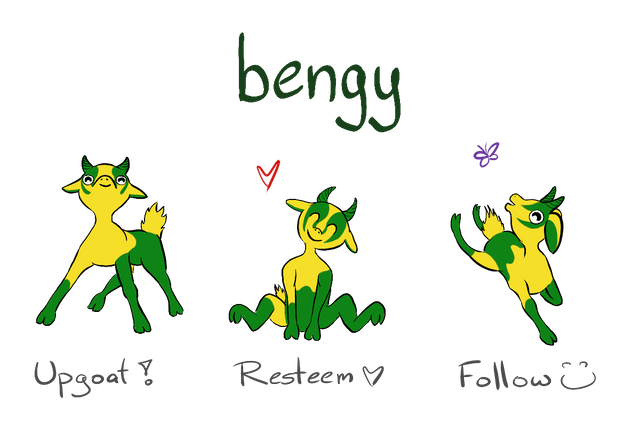 Upgoats by ryivhnn
Account banner by jimramones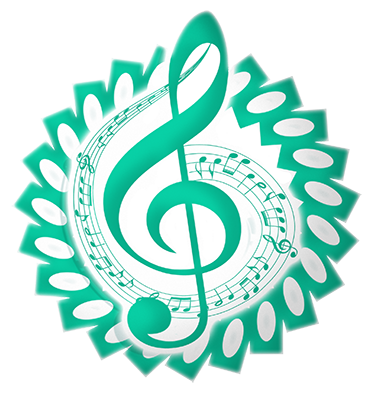 The classical music community at #classical-music and Discord. Follow our community accounts @classical-music and @classical-radio. Community Logo by ivan.atman