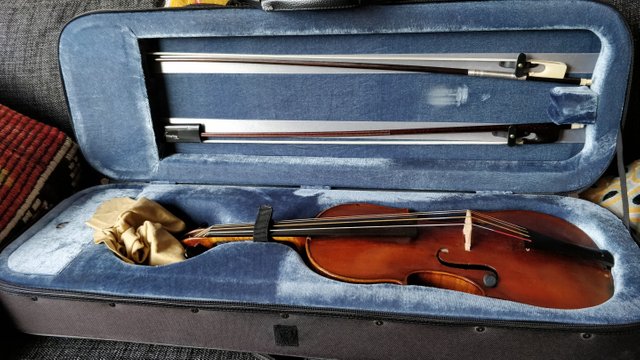 A while back, I had posted about finding a potential new collaborative partner for my music making. This English violin from around 1775 first crossed my path in the summer... when a luthier and the deal-owner both contacted me to let me know that it was available for me to try. Unfortunately, I was in Australia at the time... and it meant that I had to wait before I could try it out... in the meantime, someone else had first trial of the instrument.
Well, I figured that I had missed out on the opportunity to try the instrument... oh well, no matter... I was having a few violins being suggested to me around the same time anyway... so, the missing of one wouldn't be such a big deal.
However, the other person (apparently an amateur..) ended up not being able to justify the money required for the purchase... and so, I was the next person in line to try the instrument. As my last post shows... after a short half hour trial at the shop... I was pretty impressed! I was able to take the instrument for a week-long trial period... to try out in ensembles and at concert halls... and I have to say, I only got more and more impressed and in love!
The instrument is responsive, powerful with a smooth response... dark lower tones and silky smooth treble. It is everything that I've been looking for in an instrument over the past 5 years! So, this last week... the instrument has officially passed into my care and custodianship. It's an old one... I'm all too aware that it has seen much more of history than I have... and I'm looking incredibly forward to collaborating together on coming projects! In fact, our first public concert together will this weekend!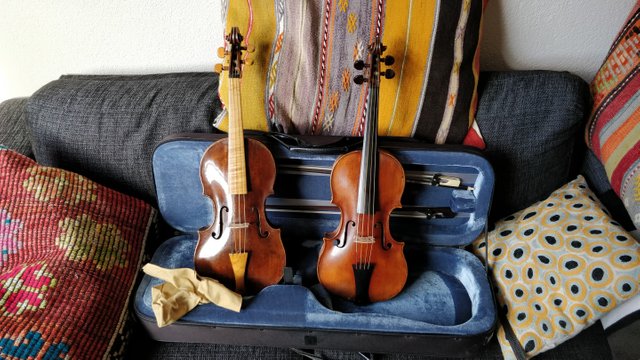 In this photo, you can see the two instruments (the English on the right, and the German on the left). The German one is on that I've had on loan for the last 5 years. Originally intended to be a temporary one year loan whilst I looked for an instrument to call my own... the loan has extended quite a bit longer than that. Part of the problem was that we really clicked together from the start (even though it is of a slightly smaller non-standard size, which made the first month a steep learning curve!). It does have an incredibly powerful and dark sound..... but a less enjoyable treble register (plus, it is in comparatively poor repair in comparison to it's contemporary English cousin)
The German violin, I will still have it around for the next few months or so... the English one will have some minor repairs done (small purfling replacement) in addition to a refitting of some nice new pegs (I'm looking at some in boxwood or rosewood with inlays). Plus, it will be handy to have a spare main Baroque Violin whilst I'm still experimenting with finding the optimum string thickness (gauge) for the English Violin. I'm starting with what it currently has on, which is thinner than I have on the German Violin... After the concert this weekend, I'll start ramping up the thickness (and thus tension) to see what sort of matches will make for the best response and sound.
That said... it's a bit of a sad moment... I've worked together everyday for the last 5 years with the German violin... In many ways, it is much more than just a tool... it is my on stage voice and something that really becomes an extension of yourself... in the same way that your limbs or voice are. It's unlikely (unless disaster strikes the other one) that we will do another concert together... we've been through soooo much together.... and I can imagine it will be difficult when the day comes to actually return it back to the Foundation.
The above recording is an excerpt from a concert that I've shared a number of times on STEEM already... it is a performance with @musicapoetica, with this particular violin starring as a the solo violin. It was a few weeks after taking it on loan 5 years ago... and it was the first public concert outing that we had together. A memorable event for me... and one that I still hold quite dear.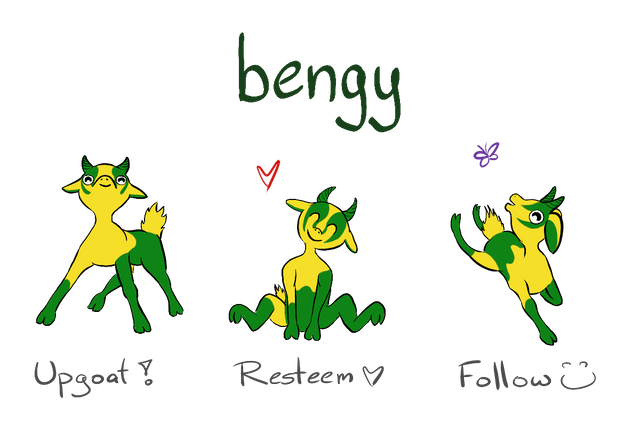 Upgoats by ryivhnn
Account banner by jimramones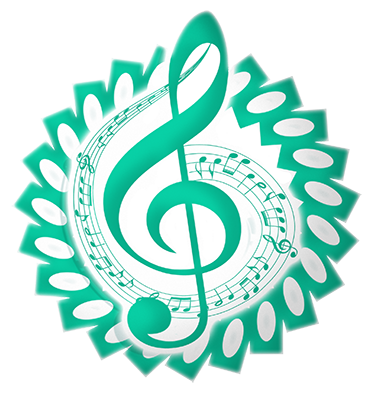 The classical music community at #classical-music and Discord. Follow our community accounts @classical-music and @classical-radio. Community Logo by ivan.atman