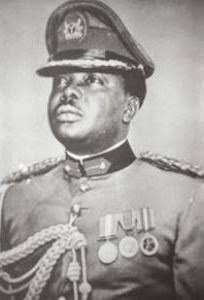 Source wiki
Was actually reading about Nigerian politics and stormed on this
Muritala Muhammed sudden death... isn't it fishy?
Muritala Ramfat Mohammed was the head of the federal military government of Nigeria in year 1975 to his assassination in 1976
He was born on 8th of November 1938 and died on 13th of February 1976
Brief history
Muritala was born into the family of late Uwani Rahamat and late Risqua Muhammed in Kano Nigeria, he attended Barewa college in Zaria and graduated in 1957
He joined the Nigeria army a year after he graduated from Barewa college
He was commissioned as a 2nd lieutenant in 1961 and was posted to the Nigerian Army signal in 1961
After 2years, he was assigned as the officer in charge of the first brigade signal troop sighted in kaduna
In 1963, he traveled to Royal corps of signal at England for a program of which he spent a year, and got promoted when he came back
January 23 1986, he got appointed to Lieutenant Colonel and was the inspector signals in Lagos
During the second civil war, he became the leader of the new Infantry division of which he was made the general officer and was later sent back to Lagos and was later appointed as a Colonel
After much partroitism and loyalty to the country General Yakubu Gowon made him a commissional on communication parastatals
July 1975 General Yakubu Gowon was overthrown while attending a summit in Uganda, and muritala Mohammed took power from him as a military rule....
Shortly after then, General muritala Mohammed was assassinated by some so called soildiers on his way to work with Lt Colonel BS Dimka in his Mercedes Benz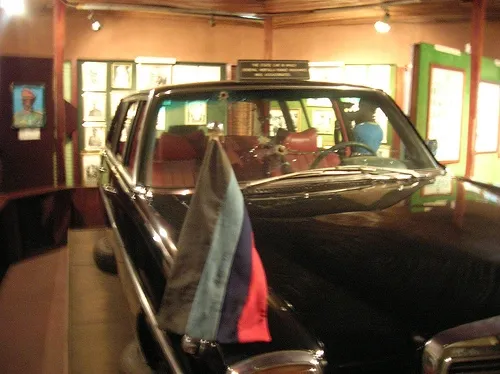 Image source wiki
Although we Nigerians then thought justice was done as Brigadier Sheu m Yar'Adua confirmed the death sentence on the captured men at the murder scene....
But the question is why was muritala mudered??
Don't you think Yakubu Gowon had an hand in this
Was the real assassin's caught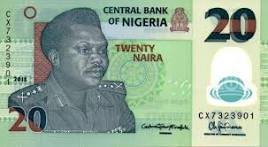 Does muritala Mohammed's picture on the #20 makes the best way of him been honoured
All comments are welcomed
1st posted on my bearshares blog with the same name