Food Wastage is a very common problem across the globe. It is extremely difficult to cook food in appropriate amounts. Ask me here! I cook every day, all 3 meals. Every time I cook, there are leftovers. Sometimes because my husband is not hungry, sometimes because my quantity judgement is wrong. But food wastage is actually a very bad thing.
Roughly one third of the food produced in the world for human consumption every year — approximately 1.3 billion tonnes — gets lost or wasted.
Source: http://www.fao.org/save-food/
There are million of people dying every day because they don't get food to eat. And people like us who have access to all resources don't give much heed to it. If the food we are wasting is given to poor people, we can actually save so many lives.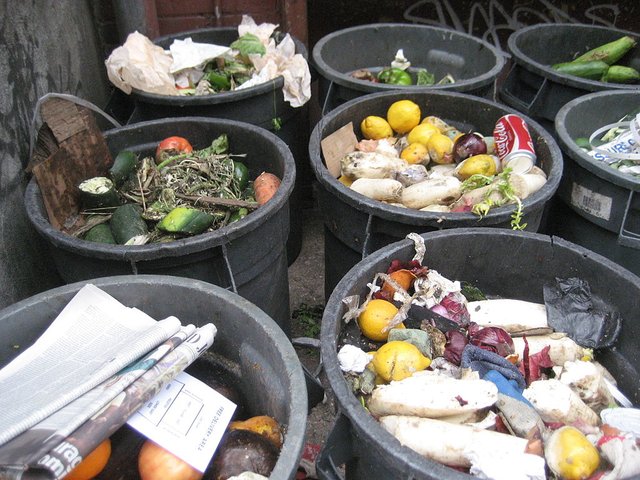 ---
So now we know food wastage is bad, I'm going to tell you different ways you can utilize the leftover food through North Indian Style of Cooking:
Left Over Dals (Pulses) – Pulses are a rich source of proteins. So if you have left over dal from last night, kneed it into a dough, mixed with chopped onion, green chillies and some basic spices. Dal breads are extremely rich in nutrition and are very yummy. I usually make dal paranthas almost thrice a week.

Left Over Bread – Left over bread can be used next day to make chapati poha. I shared poha recipe some time back. So instead of poha, we can add chapati cut into pieces. It tastes very nice and is also very healthy. Another way of utilising left over chapatis is by making a Chapati Pizza. You can use chapati as a pizza base, add vegetables of your choice and cheese and there you go!

Left Over Cooked Vegetables – These can be used to prepare stuffed paranthas. You can add some sauces/ketchup to suit your taste buds. This is infact the best way to feed your kids vegetables that they don't otherwise prefer to eat.

Left Over Noodles - These can be utilised in making Rolls. People these days prefer eating rolls stuffed with vegetables and noodles. So no more worrying about left over noodles now.

Extra Raw Vegetables – These can be used to make Soups. Like extra carrots, corns, broccoli can be used to make mixed vegetable soup. These are great source of essential nutrients and should definitely not get wasted.
So let us all take a pledge not to waste food anymore. If at last, you feel you cannot consume something, please share it with those in need. If you can help someone with food, nothing like it!