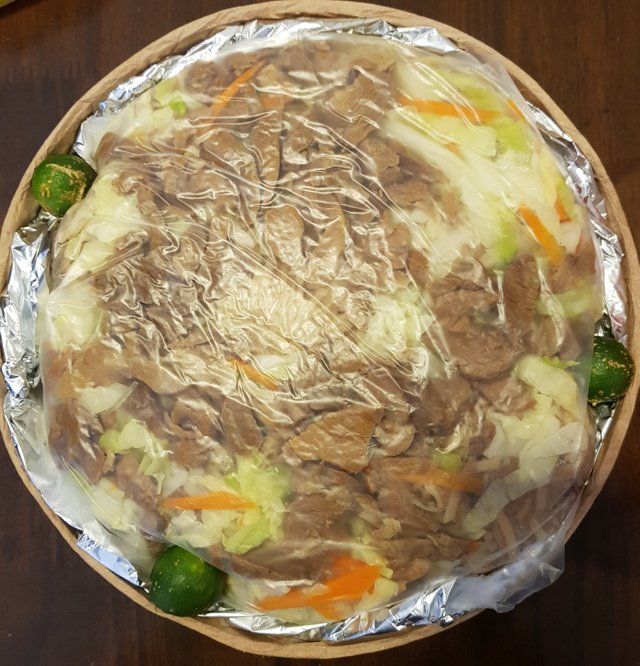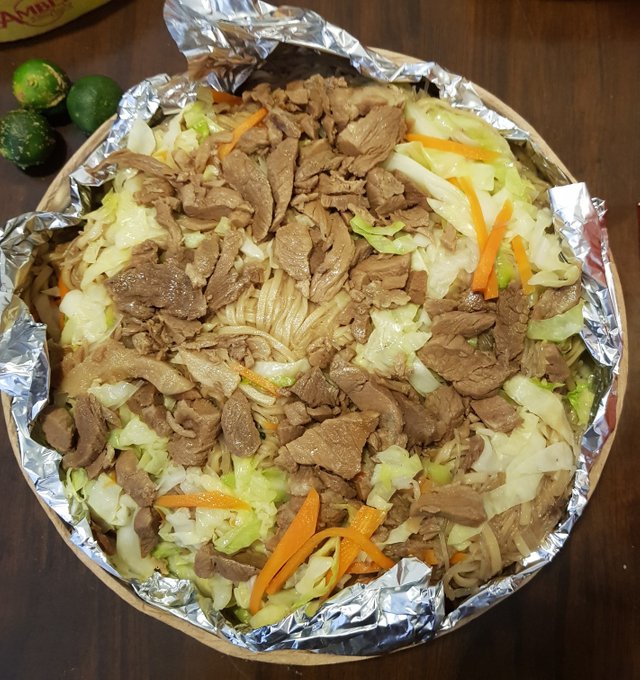 Bilao is like a fusion of a plate and a basket. It's a Filipino food container. It's made of bamboo and used like a serving plate for dishes. I bought pancit, a Filipino noodle dish that's popular in the country like how spaghetti is popular in Italy.
I was with my family so I ordered a group serving size. It was delivered at home and I was amazed how big it is. Only four people will eat it and we had more food in the table. The pancit was really good, there were so many mixed-ins like veggies and meat, as you can see in the picture. I get to keep the bilao, of course.
We were really full and satisfied after the meal. The pancit alone was worth the money spent. It was supposedly an ordinary family meal but turned out to be a feast with just a bilao of pancit.
来自于 [WhereIn Android] (http://www.wherein.io)