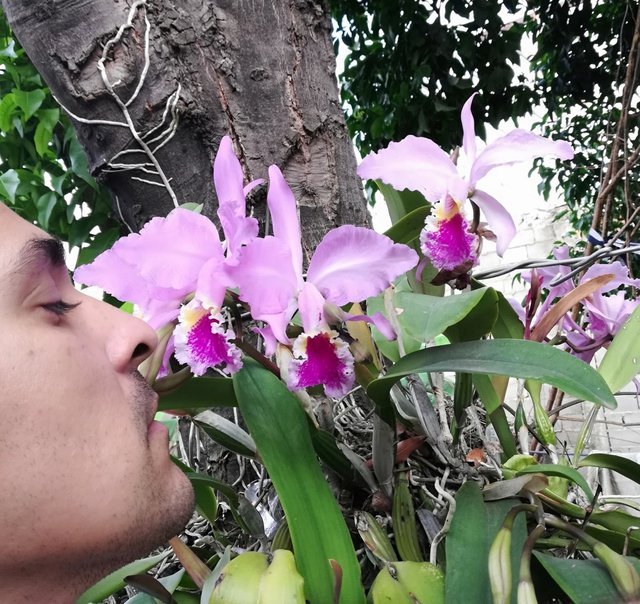 Because I had not smelled orchids for a long time, what a pleasant aroma, perfect perfume, the aroma of kings, a sweet smell that permeates not only the body, but also the heart, this morning I have felt her perfume and I still feel it in my body.
Here we have a bush of them, and right now they are blooming, the weather has become conducive to that because in rainy times they bloom abundantly.
This morning I am definitely enjoying nature that dresses in beauty to adorn our home.
[WhereIn Android] (http://www.wherein.io)