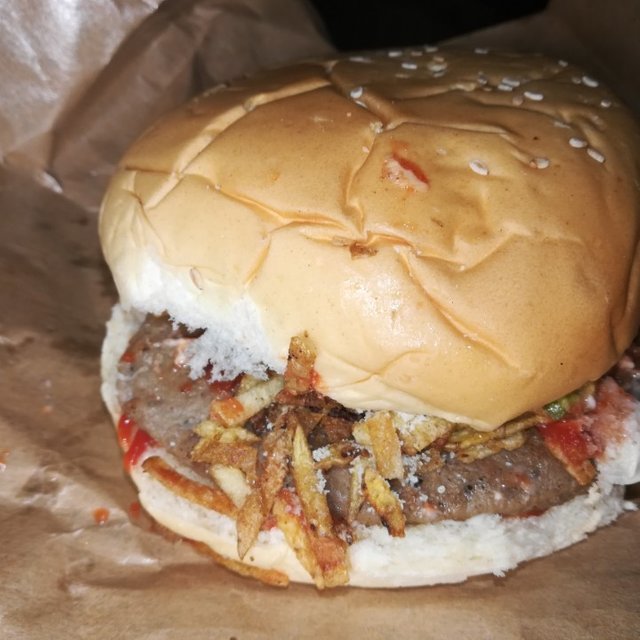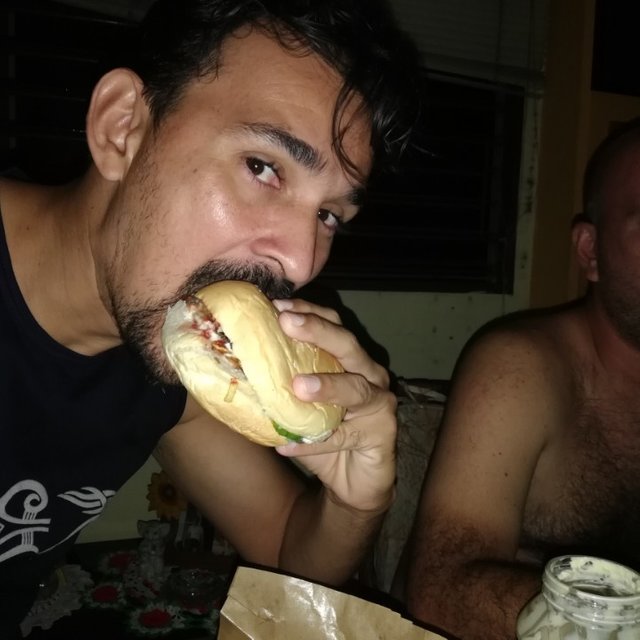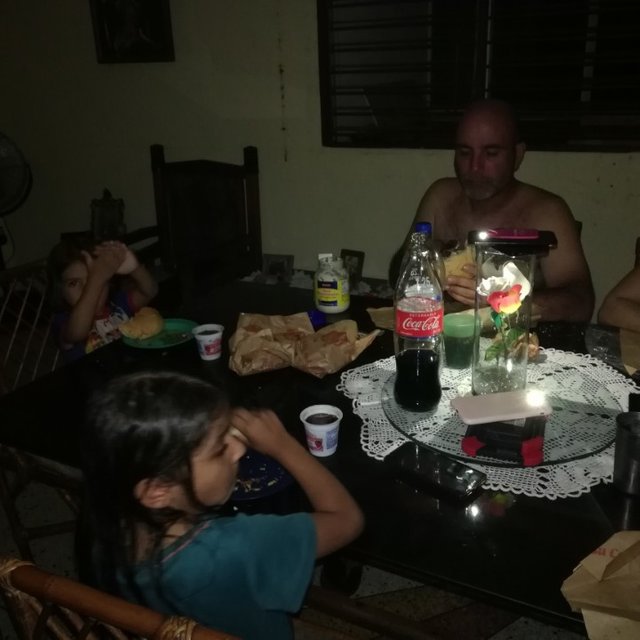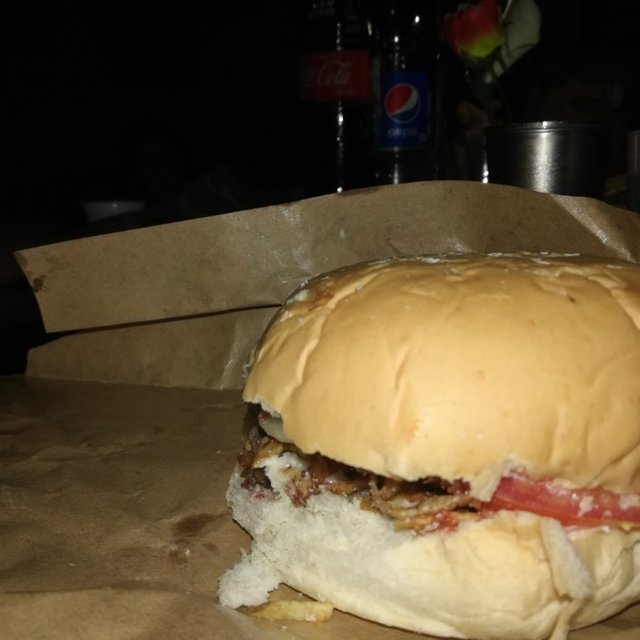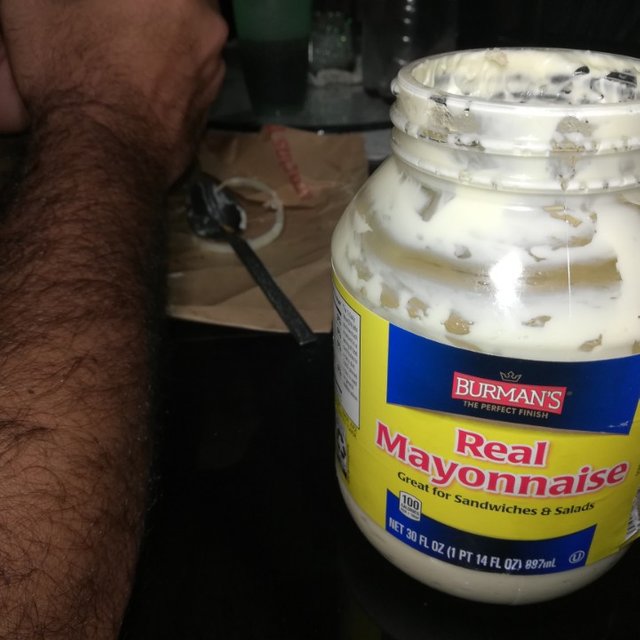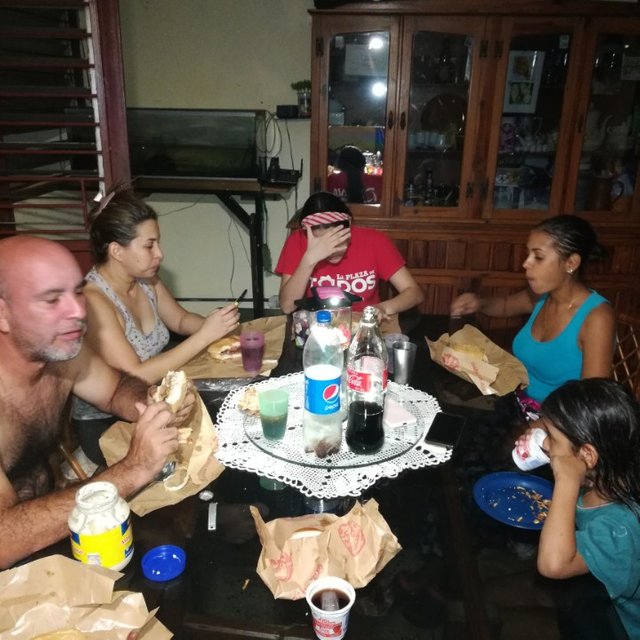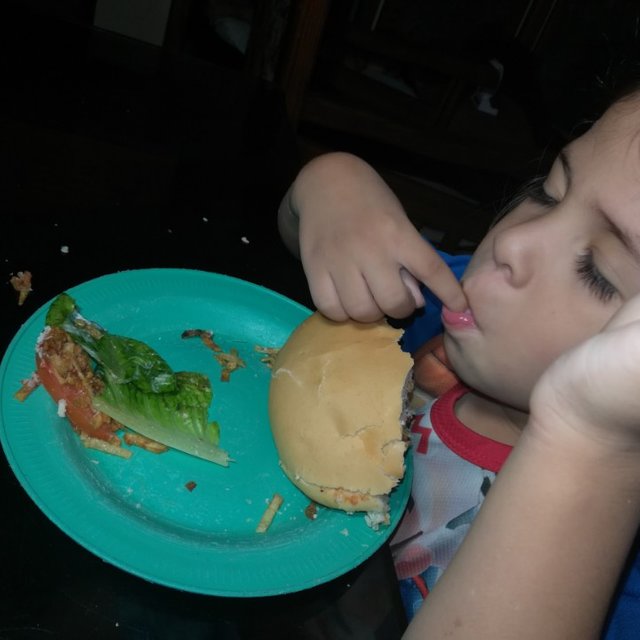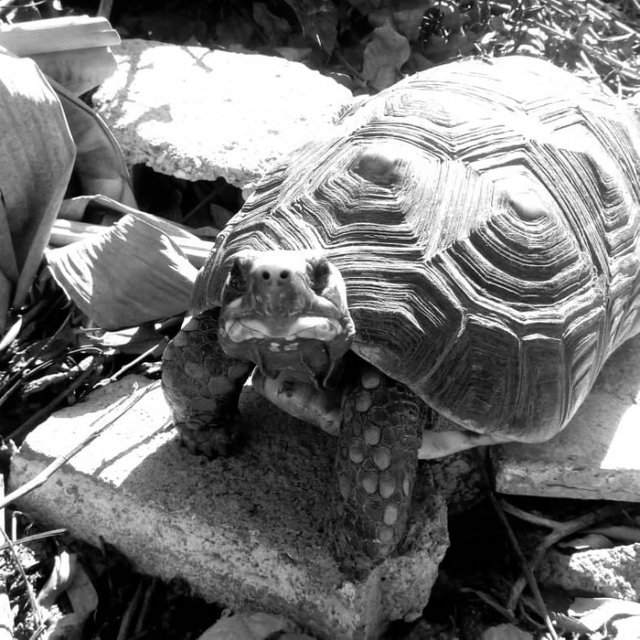 One night to close with a flourish, this is how I could describe the dinner at my sister's house before bed, the truth, after that we went to bed very late.
Some delicious hamburgers that we bought between my brother-in-law and me, each came costing us $ 1, we sent her to prepare and took them to the house.
Although we were without electricity and there was a little heat, we had a great time and enjoyed the burgers, after dinner my children and wife went to sleep but my sister, my niece and I stayed awake, we were sleepy .
We went out in the dark to the balcony of the apartment, and the moon was quite bright and the sky was fairly clear, which allowed us to enjoy a starry night and a pleasant cold that was beginning to go down.
We were without electric power for about 6 hours, at about 1:20 a.m. they restored the current and everyone went to sleep.
But it was a pleasant family time to share despite the circumstances.
[WhereIn Android] (http://www.wherein.io)