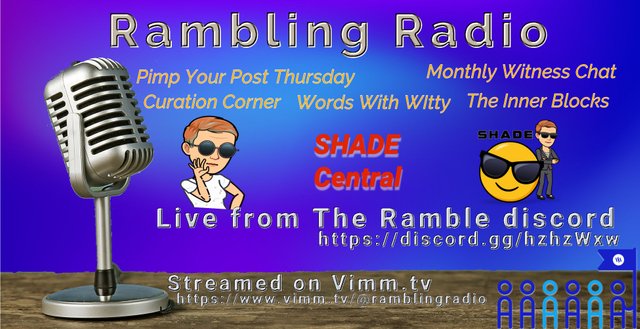 Another month has flown by and it's time for another Witness Chat in The Ramble discord. Any witness can participate. It's an opportunity to interact with others in the community. The community would like to know what your views are on what happens on Steem.
@elipowell from Steemit Inc will be with us along with some of the team. We've been finding their updates informative and really enjoy how the team interacts with the audience to answer questions.
We have HF21 just about to be released and Steemit Inc is working on SMTs, Communities and recently announced RC delegation pools. This is an opportunity to learn as much as you can about what is coming up.
It's on, today, Wednesday August 14th at 1pm EDT / 5pm UTC. Everyone is welcome.
Want to keep up on what is happening in The Ramble? Sign up here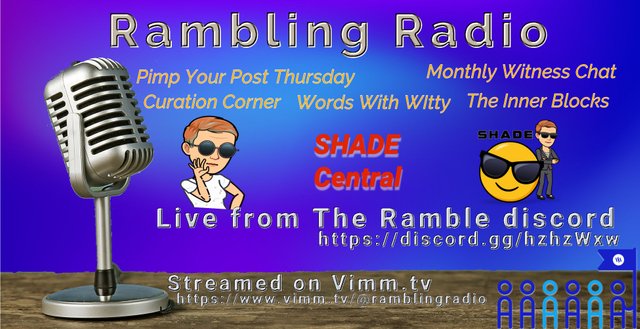 Until Next Time — Just Steem on











If you like this, please follow me and upvote the post.