---
---
It is true the value of Steem will grow when we create a demand for Steem and create more use cases. Thanks to what @Steemleo is doing expecially with the Steemleoshop. We all who seek that steem would grow should rally around our friends and encourage them to reach out the to the shop to purchase some consumable knowledge materials.
We have been stalked for the past one year due to paucity of funds to roll out the @Writeandearn vision. Steem was hard to come by but thanks for all who thought of and brought the steem-tribes to bare and today, the tribes are powering many projects on steem.
With the goals outlined my @Surpassinggoogle, MARLIANS became our choice tribe and target token to hold unto. Today, we hold as much as 88,000 + MARLIANS and we are targeting the 100,000 mark before we can roll out our projects.

We just staked some more MARLIANS few minutes ago and it's fun to be building this investment with tiny powerups.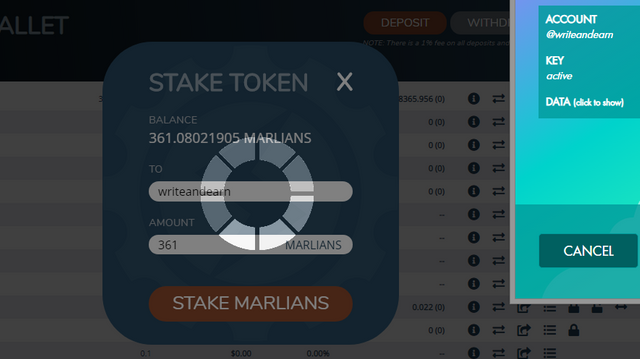 This is a glimpse of what we seek to achieve with @Writeandearn
Having identified this problem, @writeandearn seeks to facilitate the printing (for offline reading and shelving in libraries), creative writes and arts (with author's permission) for offline audience. This initiative will take STEEM and STEEM TECHNOLOGY to the readers and libraries in Nigeria, Africa.
Those printed materials would be acquired with steem-based tokens or steem itself. We hope to stetup the real time reading space and know;ledge hub where users can pick up blockchain contents in the printed forms. They will pay with steem or with steem-based tokens and this will demand that they own steem accounts and purchase tokens.
Our first target of content would be the @Steemchurch community contents and we will be glad to also help our subscribers to purchase such contents with @Steemchurch's HEART created on the Telos blockchain.
Let's watchout and see this dream roll-out!
2020 is the year of fulfillment.