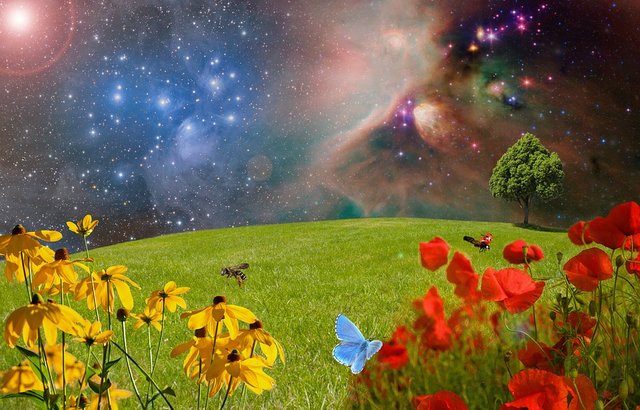 IMAGE
Fascinating world lights up to have you,
an exciting flash overflows into my being,
it's all fantastic, like it's supernatural.
Just feeling your lips makes me dream.
Beautiful, the feeling I have for you.
dazzling look that transcends my emotions.
You are that dream that has come true,
the paradise dreamed of in this earthly life.
This is a short exercise to practice literature and drain a little the feeling and thought that you carry and / or have in the moment, is like writing a personal diary but in public view.
This is an Invitation to join #ccc for Guaranteed 👍 Daily Income 💵 and Payout 💸 for Newbies (2.0) 🐟 🐜 🐛 in #ccc 👣 and Follow 👣 the Honor Code 🏅 - the Creed (Conditions and Limits Inside)
AND
the latest update <<< please click to read.