However, how can someone create affection while miles separate him from the partner? How can you create importance while you are so far? How do you create honesty and trust towards your relationship?
I got the answers after I went through the "remote relationships" experience. I was part of struggles and turmoil until I found support from other similar couples who lived through my experience.
So how can we all do it?
Focus on yourself first:
To be happy and confident in your relationship? First you have to be able to embrace yourself.
Despite ghee or humor, you should be able to love yourself. Then you will share your love with your partner, with sincere honesty and trust. Sometimes we jump into relationships as a form of deep and deep emotional support that ultimately puts you at a high level of expectation while your partner feels like he's in a pressure cooker.
This can be harmful to you and your relationship. Never carry your belongings with you and unload them on your partner, instead reconcile them and share them with them. Understanding is the solution to a wonderful relationship and then sharing that solution. In order to reach a mutual understanding, you will have to understand yourself first.
Take time for yourself and get involved in activities that can touch your emotional boundaries. Once you make peace with yourself, you will find that being in a long-term relationship is part of your life rather than a big burden.
Focus on communication and participation:
Communication is life for any relationship, especially if you are miles away. It is the one that guarantees the continuation of your relationship, lowers anxiety and creates confidence. Personally, I had problems giving my full confidence to someone. Most of the time, it affects the only person I care about. In the end, I understood myself and eliminated the cause. Given an opportunity to trust. However, this would not have been possible without the effect of communication.
Sometimes I get these questions: "My best friend doesn't write to me often, what should I do? The solution is to balance, create a routine and record the time you spent together. Share videos, stories or anything that reminds you of them. Allow them to peek into your world even if they are not used to doing the same.
Sometimes some people dig a lot deeper into social media, so don't be upset.
As long as you have a mutual understanding of how communication should be between you, you will be able to easily reduce distances.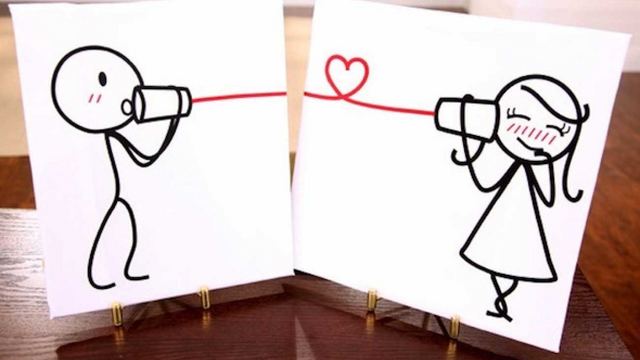 Image Source