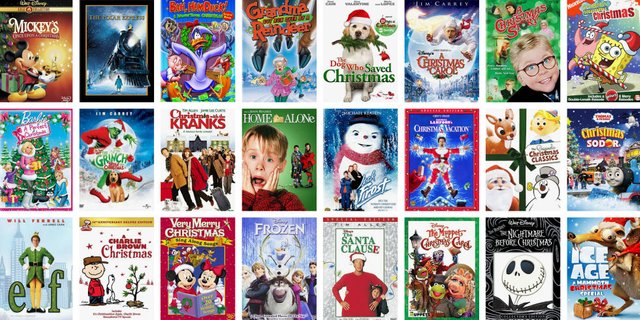 s
YourTop3 is a monthly contest in which those who decide to participate are presented with a topic in which they have to name their top three of. This months topic is Holiday movies. ... ..
How To Enter Your Top3 Contest??

1 - Create a blog post with your top 3 nominations along with your reasoning behind them. You must use the #yourtop3 tag as your first tag.
2 - Put a link to your contest post entry in the comments section of the official contest post.
3 - Set your post payout to 50/50. You keep the SP and then transfer the STEEM or SBD (whichever is paid out at the time) to @phctop3 with a link to your blog post entry in the transfer memo.
**The deadline for submitting is the 12/09/2019th so you will have to hurry if you want to enter this months contest but if you missed out don't worry as the PHCTOP3 contest is a monthly event. To learn more about how this contest works click HERE.

Holiday Movies,

My First Pick

Home Alone


If you want to laugh hysterically than this is the movie for you. Originally released in 1990 this movie still holds up today. Staring Macaulay Culkin, Joe Pesci and Daniel Stern this comedy about two crooks trying to break in a house while being out witted by an 8 year old is sure to bring a smile to anyones face.
The movie spawned many sequels but I prefer to think it only has one, Home Alone 2. Anything after that can't compare to the quality of the first two.
My Second Pick
The Grinch
A Christmas without watching the classic tale Dr. Seuss How the Grinch Stole Christmas is no Christmas at all. This classic Christmas tale has been around for many years.
The original movie came out in 1966 and it was an instant hit for children of all ages. "The Grinch" had multiple remakes which included one that starred Jim Carrey in 2000 and a more recent remake that Hit the homes of many in 2018.
My Third Pick
A Charlie Brown Christmas
How can I create a top 3 Christmas movie list and not include A Charlie Brown Christmas in it. I mean Charlie Brown did have one of the best Christmas trees on display a person could ask for :) This movie originally aired in 1965 and has been a classic ever since just like many of the other Charlie Brown holiday specials.
Honorable Mentions
This months question was yet another tough one. Not because it was hard coming up with three awesome Christmas movies but because there's so many classics to choose from it was tough picking one over the other.
Scrooge
A classic that has been remade in many different variants, Scrooge deserves a mention here. Its the classic tail of a mean spirited person being visited by 3 Ghosts who try and help Scrooge to mend his ways. The Santa Clause Who doesn't want to push Santa off their roof and steal his job? The Santa Clause is a fun movie for everyone of all ages to enjoy. It spawned many sequels but none lived up to the hype of the first.