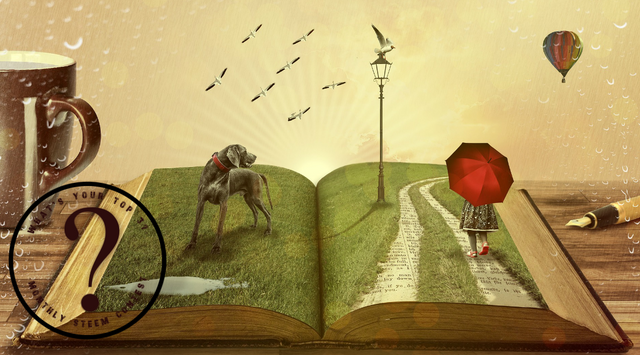 Source
I was only 4 or 5 years old when my parents taught me how to read. Way sooner than other kids my age. I never asked them why, but I'm grateful they did so. Books have been such dear friends for the biggest part of my life.
By the time I was 10, I read everything I could get my hands on. I didn't really care about stories, nor characters. I just loved to see letters turn into words, words turn into sentences. My mum used to tell me that she often asked me what I had read when I finished another book. "Letters", was my standard answer. It had become a habit to read extremely fast... too fast for most of the stories to stick to me.
By the time I was 16 or 18, I had learned to enjoy a good storyline, mainly thanks to the number 1 author on my list. While my human friends started to explore social life by going to parties, you could always find me in my room, reading. Exploring other worlds, getting to know loads of people - the characters in my books.
When I finally started partying, I must have been 20 or so, I went all the way. For almost 15 years, books were replaced by parties, music and drugs. I maybe read a handful during that time. One of those being the only non-fiction book I've read in my entire adult life, but also the one that changed my entire perspective: "The Healing Power of Illness" by Ruediger Dahlke & Thorwald Dethlefsen, in which the authors explain that illness is not a demon, but a guide to inner work.
These last couple of years, books have reclaimed a place in my life again. And these last couple of months, I really enjoy reading again. The main reason for that is that I've finally quit my amphetamine addiction. After all those years, I'm not in a rush anymore, I don't have the urge to keep busy all the time, so there is time to read. And I must say, I simply love it.
When I saw this month's topic for the @yourtop3 contest - your 3 favorite authors - I was excited. Finally something I could work with. Or so I thought.
A couple of days later, I still didn't know which authors to put in 2nd or 3rd place. Except for my number 1, I don't really have favorite authors. I have favorite books, or series... but not authors.
So, as a result, number 2 and 3 are based on a single series I've read.
---
My Favorite Authors - Number 3:
Jean M. Auel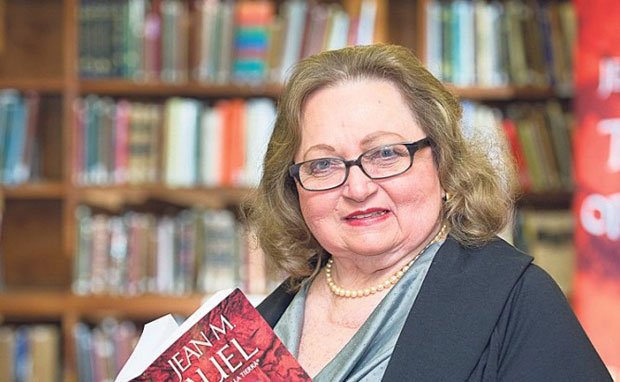 Source
When a friend of mine first told me about the Earth Children-series, I refused to start reading. I mean, a series of historical fiction novels was not really the style I preferred to read. I was all into horror at the time, and I couldn't imagine a story taking place 30000 years ago would interest me.
Years later, I ended up reading them anyway. I had read another prehistoric novel I really liked, and decided I'd give the series a go.
What started with The Clan Of The Cave bear (first book) became an awesome adventure and I read all 5 books one after another. It was one of the best series I ever read. 10 years after I finished all, part 6 was released. And I loved it just as much as the other 5.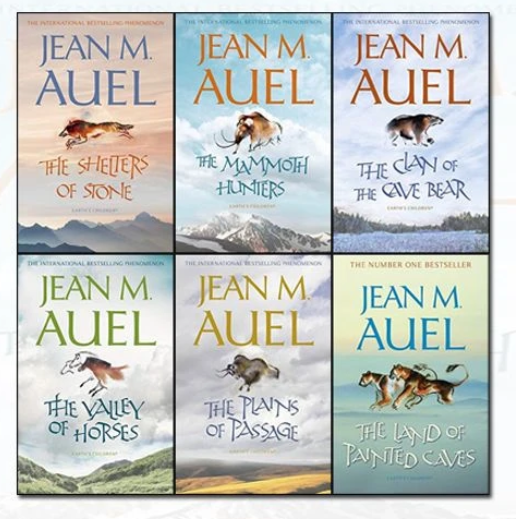 Source
An incredible amount of research has gone into those books. Auel joined survival classes and learned primitive ways to make fire, tan leather and so much more from world renown experts. I can only admire her dedication to the topic and her books.
---
My Favorite Authors - Number 2:
Tolkien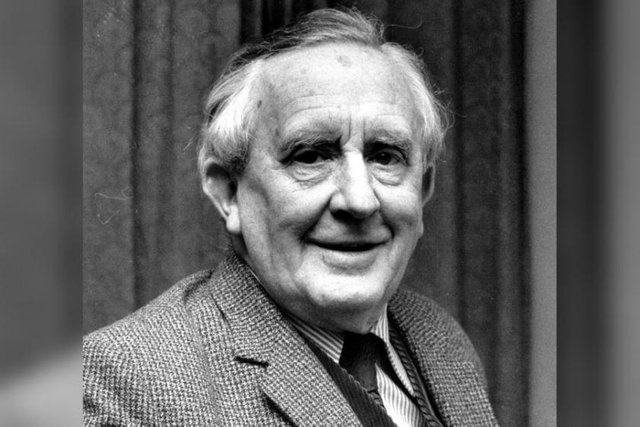 Source
When I met my ex-husband, he was crazy about Tolkien. When we moved in together, he had nothing, except for his copies of The Hobbit and The Lord Of The Rings.
I was 19, and still madly in love with books, so I spent the first couple of days in our first apartment reading.
I finished The Hobbit in no time. The Lord Of The Rings... well, let's say that my habit of reading very fast didn't really help me. Every couple of pages I had to go back and re-read everything. I experienced the books as very complicated. Right after I finished it, I started again. This time, I managed to fall in love with Middle Earth and all of its creatures.
I don't really know a lot about Tolkien as an author. Only that he wrote one of the most amazing books I've ever read.


---
My Favorite Authors - Number 1:
Stephen King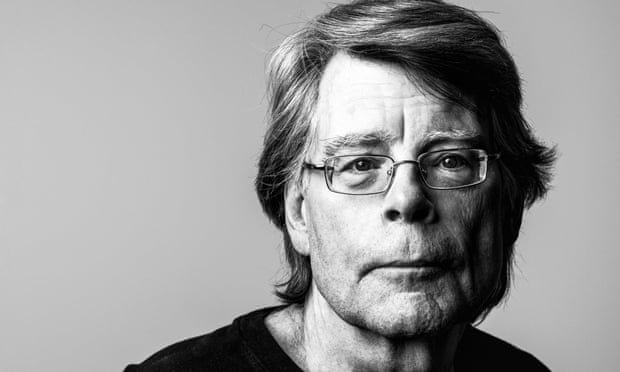 Source
Like I said in the intro: I don't really think in terms of authors, more in terms of books, but Stephen King is my one and only exception.
I adore the guy, and have read about 99% of what he has written. The other 1% is still on my to-do list. His books have taught me to enjoy the story, to feel related with the characters in it, to get completely lost in the world of imagination.
I've heard people who got confused by his tendency to switch to another part of the story in every new chapter. For me, that keeps things interesting. I love how he can start with a zillion completely different characters, and somehow make them come together in the end.
I still remember the day we met. I was 16, and my dad decided to move to this tiny little village, far away from everything. Every two weeks, I spent a weekend over at his place. There was absolutely nothing to do in the village, but it had a pretty big library. Needless to say I spent loads of time there.
On my first weekend there, I came across 'It'. After only 2 chapters I knew I had found two new loves. It was the beginning of a beautiful romance with both Stephen King and the horror genre, which I both still cherish today.
I think I read nothing but Stephen King books during the next year. I just couldn't get enough. After a while, I knew my way around Castle Rock and Derry as if they were my home town, lol. I read and re-read, over and over again.
I started to adore King. I still do. Up until today, I still haven't found another author who comes even close to the Master of horror.
I buy all my books second-hand and I don't really care about them, but my Stephen King/Richard Bachman collection is like the holy grail. I buy every book new, as soon as it is released, and there's no way I would ever think about getting rid of them somehow.
I must admit it saddens me a bit that King doesn't write real horror anymore. These last couple of years, I read his books, and I do enjoy them, but there's always a bit of disappointment when I'm done. I really miss Pennywise, Gage, Cujo, Christine and so many other characters that gave me the creeps.
Unfortunately, for horror these days, I need to turn to Dean Koontz and James Herbert, but they never get to the King-level. I guess no one ever will...
---
This was my entry for the @yourtop3 January challenge.
If you want to learn more about the contest, you can read this post.
Feel free to join us on Discord too through this link.


---
Curation Trail
We have a curation trail for @yourtop3, which you can follow here to continue to add to the prize pool and the growth of the competition. Don't forget to log into steemconnect.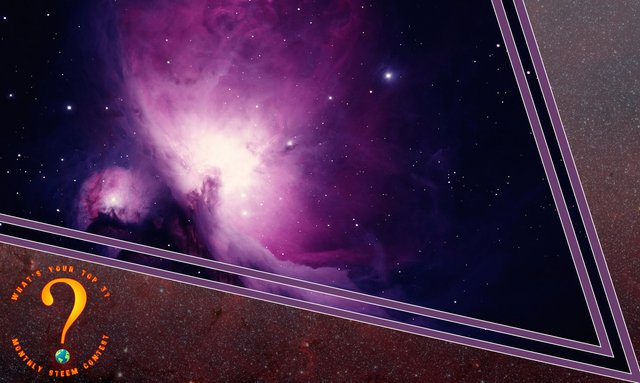 Graphic created with The Logo Creator Software
Subscribe Ro RSS Feed | Subscribe To Newsletter


Images have been sourced inside the post.



Posted via neoxian.city | The City of Neoxian