#ZAPFIC is an initiative by @felt.buzz ; Tell me a tale in 240 characters or less - a micro fiction contest. Since I'm a fanatic as well when it comes to free writing, I thought I would give this a try. Of course, I didn't do very well the first time around, so here I am with a second try.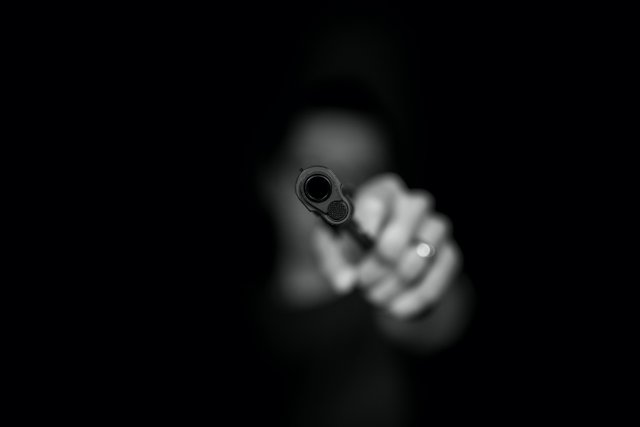 Photo by Max Kleinen on Unsplash
This week's prompt is FINGER.
He gripped the chain with his fore finger and turned it around. Inside was a picture of his ten year old daughter; suffering from a deadly illness. He took one last look and with his other hand pulled the trigger.
It's over now.
---
Rules
Maximum of 240 character story 
Dateline for submissions is every Tuesday, 9am (Paris Time)