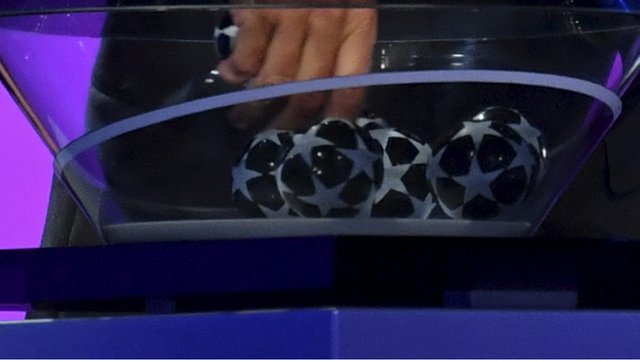 image
The UEFA Champions League group stage draw is on today at 18:00 CEST.
The 32 teams have been split into four seeding pots.
Just as you see the lists below.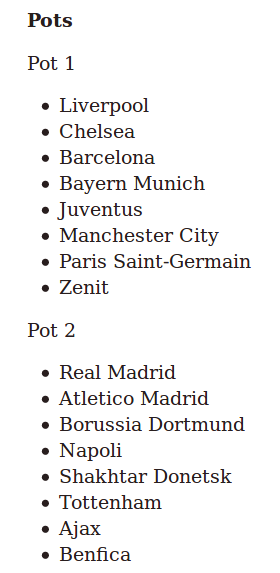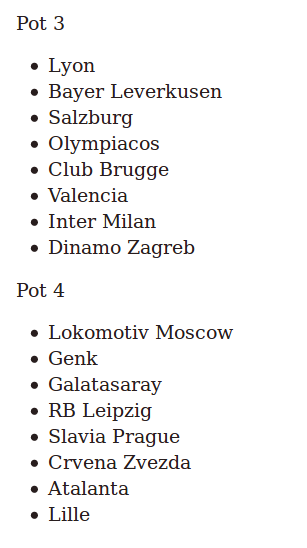 Three of the four English teams have been put in pot 1.
The fourth English team has also been put in pot 2.
This shows that the premier league has become the most dominant league in Europ today.
Let us wait and see how the draws will pair these team.
Man and Arsenal fans don't look for your teams form this list.